Jobs are not easy to come by for most people living in South Africa, so when an opportunity that promises provision and stability is offered, it will most likely be snatched up quickly. Traffickers prey on this desperation to lure innocent women, men, and children into lives of slavery and bondage.
Our transit monitors working on the front lines to stop human trafficking before it happens see this story play out every day in their work at Love Justice. Difficult economic conditions trap people in a lifestyle of poverty, making them vulnerable to the false promises of traffickers. The hopelessness they feel forces them to take risks they wouldn't normally take.
An unsettling trend
As reported by the U.S. Department of State, South Africa is a source, transit, and destination country for men, women, and children subjected to forced labor and human trafficking. South African children are often recruited from poor, rural areas to urban centers, such as Johannesburg, Cape Town, Durban, and Bloemfontein, where girls are subjected to sex trafficking and domestic servitude and boys are forced to work in street vending, food service, begging, criminal activities, and agriculture.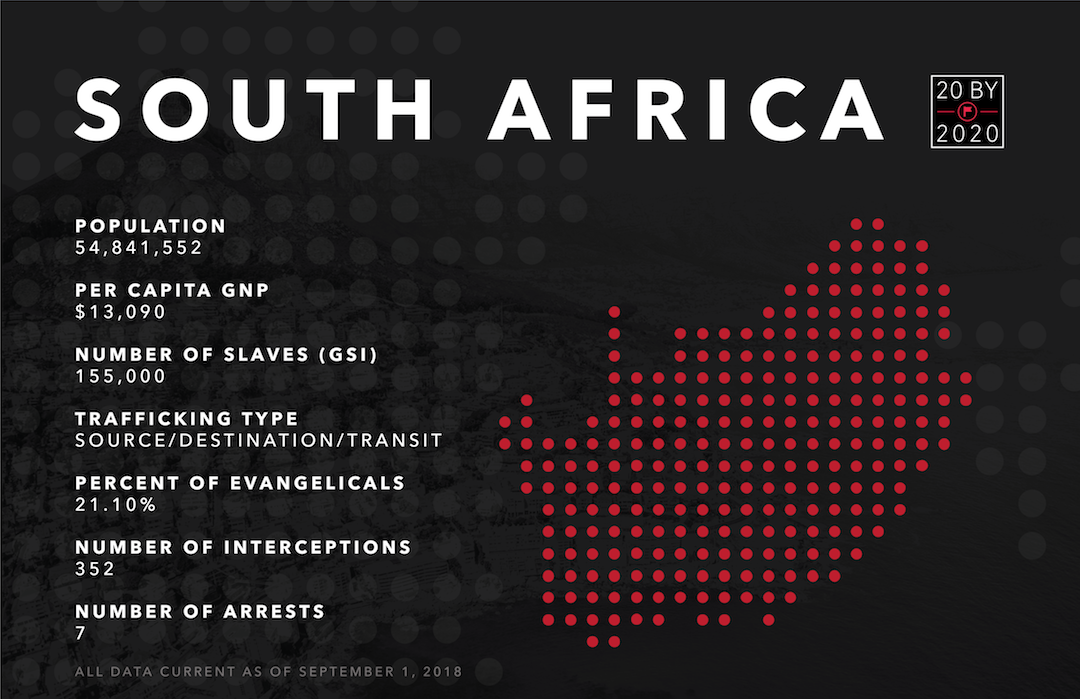 Kendra* is one such young woman who was deceived by a trafficker's promise of foreign employment. Read her full story here and learn how she was intercepted by our Love Justice staff and saved from a potential life of slavery and unthinkable bondage.
This life-saving work would simply not be possible without the vital support of donors like you. To date, our partners have been a part of saving over 15,000 lives from human trafficking. Beautiful lives worthy of living out their hopes and dreams, just like each one of us.
During the month of December, your gift will be doubled up to $500,000! Give the gift of freedom today and help protect and serve the most vulnerable people across the globe.