The fight to stop human trafficking is a crucial battle that requires dedicated individuals joining together and taking a stand against this horrific crime of injustice. We recently sat down with our chief investigations and security officer, Jeff Blom, and asked him to share a little about his role with Love Justice, along with the conviction that drives him to be a part of helping protect those most vulnerable to human trafficking.
What is your role at Love Justice?
My role at Love Justice International is chief investigations and security officer. My road to where I am today is a long one that took many turns along the way. I started in law enforcement over 30 years ago, during which I was assigned to many specialized units including the SWAT team, undercover narcotics, intelligence, investigations, and training. I finished my law enforcement career as chief of police.
After my journey in traditional law enforcement came to an end, I was hired by International Justice Mission (IJM) as an investigative specialist over Southeast Asia and South Asia.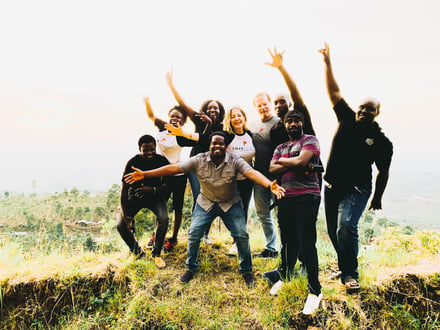 During my time there, I conducted undercover human trafficking investigations, helped recover victims of trafficking, and trained the local police. I was then promoted to vice president of investigations and oversaw all investigative operations, police training, and security for the organization.

I worked for IJM for five years, and then I joined Love Justice International to develop a source-country, intelligence-led investigative model to combat human trafficking—something that had never been done before. I believe the purpose God created me for is to seek security, freedom, and social justice for those oppressed through equipping and mobilizing individuals and organizations globally. My passion is to protect and equip others, so I spend my life in that pursuit and that calling.

What is an intelligence-led investigation?

With regard to human trafficking, an intelligence-led investigation is a proactive method of investigation, versus the typical reactive model of raiding brothels. It is a process whereby raw intelligence, or data, is collected from various sources and then processed. That data must then be analyzed, which is nothing more than adding meaning to the data through different analytical methods and techniques. The next step in the process is identifying any intelligence gaps and tasking "collectors" or investigators with obtaining the missing information through various methods. Finally, when there is a clear enough picture of what is happening and who is doing it and where, a decision to target a particular person or network is made after assessing the risk of doing so. If the decision is to proceed, an investigative plan is developed based upon the conclusions of the analyst and investigators who will begin collecting evidence through different methods.

What was one memorable investigation that you were a part of in the field?

In this work over the past 13 years, I've conducted several memorable investigations. However, two in particular stand out—one for being the reason why I believe in this model and the other for being our first successful investigation in an undisclosed country in South Asia.
---
The first one took place during one of my investigations in Cambodia where I was being offered four young girls. By that time, I had been working in that location and training the police there for many years. I received intel that a village, notorious for selling young girls, was active again after I had conducted several investigations and made recoveries there in the past. It was a hot afternoon, and my informant told me that he had made contact with a trafficker who would sell me young girls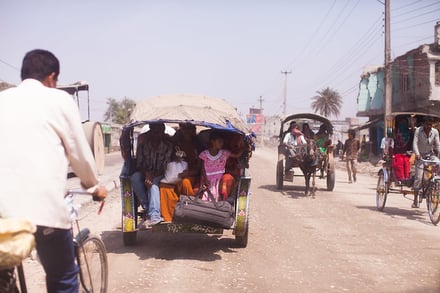 for a party. He picked me up and drove me about eight miles to where we then met up with the trafficker. I got on his motorcycle, and he took me deep into a village where I'd been many times before. He drove me for a few minutes into the village and then stopped in front of a shack built on stilts over a swamp.
We walked across several rickety boards, and then he led me up the front steps and around the corner where he pulled back a piece of material and walked in. I stopped and looked inside. He started spraying a disinfectant all over some soiled bedding on the floor of this shack and then turned to me and asked, "How old girl want?" I told him I wanted a young girl, and he told me to come in and wait for the girls.I waited for about five minutes, and then they started coming in. The first ones were around 11 to 15, then 8 to 10-year-olds, and finally a 5-year-old came toddling in and sat down next to me. After negotiating the price for the girls for a party, he wanted me to "purchase" a girl right then to prove that I wasn't an NGO. So, I chose a 10-year-old girl who spoke a little English and paid him $50 for her.
All the other girls left, and then she pushed a piece of plywood in place to close the door and came back to me. I told her to sit, and I then tried to talk to her to get as much information as I could. After that, I taught her how to play Rock-Paper-Scissors and how to do thumb wrestling until enough time had passed for me to safely leave. I gave her some money, told her to be quiet, and left. When I got back to my hotel, I completed my report and made a copy of my video for the police. Later that day, I submitted both my report and video to the police for intervention, but they didn't do anything. In fact, they never acted upon my report and evidence.
Years later, I was contacted by an assistant U.S. attorney who asked me to be an expert witness in a child sex tourism case against an American who had purchased that 5-year-old girl after I left the shack and had ended up abusing her for a month. If only that girl and all those other girls had been intercepted while being trafficked into Cambodia from Vietnam, or if only the police had acted, then that little girl would not have had to suffer unspeakable abuses at the hand of a pedophile.
The second investigation that is very memorable to me was the first operation we ever conducted in an undisclosed location in Asia. I had received intel that there were a lot of young girls being trafficked in the local bus park. I sent two investigators there to evaluate the situation, and they reported that there were several
establishments that were offering young girls for purchase. So, another investigator and I traveled there to meet up with the other two, and then we all rode through the area together to assess the environment. We then went back to our hotel to create an intelligence collection plan.
After that, I sent the three investigators into the area to locate the bars that had the youngest girls, and we decided to target those for investigation and intervention. They identified the establishments and began building rapport with the girls who were there, while I acted as the decoy. I began visiting the target places and slowly gained the owners' trust so that I could covertly interview the carefully guarded girls without raising suspicion.
After a couple weeks of doing this and working with the police, we were ready to conduct an intervention. When we tried to get the police to act upon the information, though, they said they couldn't do anything unless the girls would testify against their trafficker. When the day came to get the girls out, only one girl was ready and willing to testify against her trafficker; the other two were too afraid and were adults, so we couldn't get the police to intervene. The girl who did come out gave her statement to the police, and shortly after that, all the bars in the area were completely shut down by the government.
Why do you choose to work for Love Justice as opposed to another anti-trafficking organization?
There are many organizations currently fighting human trafficking; however, I choose to work for Love Justice at this time because of the strategy of intercepting potential victims of trafficking before they are exploited and abused. I have the opportunity to use my knowledge, training, and expertise in equipping and mobilizing others in the fight against this injustice. Our investigations team is a crucial part of our work to stop trafficking, and I'm grateful to be a part of it.
The COVID-19 outbreak and subsequent lockdowns across the globe will have long-term effects on many, but especially the most vulnerable populations. The quarantines, curfews, and lockdowns are causing a severe economic strain which is preventing individuals from working and providing for themselves and their families.

Human traffickers will strategically prey on this desperation, offering false opportunities of jobs, education, and even marriage. The sheer need to survive will cause people to pursue these offers even if they may feel hesitant. In their mind, there's just no other choice.

Visit here to learn how you can help prevent lives from being sold into modern-day slavery.
*Names, photos, and locations changed or omitted for the security and privacy of those involved.