According to the U.S. State Department, 600,000 to 800,000 people are trafficked across international borders every year, of which 80% are women. We would like you to meet a few of the women who are standing up and fighting back to help stop human trafficking and save lives from the devastating exploitation and abuse of this horrific industry.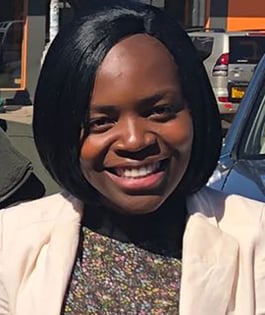 First, this is Shona* who is a Love Justice transit monitor in Zimbabwe. Several years ago, she was in the process of looking for a teaching job. In Zimbabwe's economy, however, it was and still is extremely difficult for even young, educated people to find employment. So, she replied to an ad on social media for a teaching job in Mozambique. She was soon sent pictures of the beautiful school where she would supposedly be working and was offered a great salary to lure her even more. Thankfully, in the midst of pursuing this employment opportunity, she connected with one of our staff members and was able to determine that she was in the process of being targeted by a trafficker. Shona shares, "I want to tell people more about human trafficking because this is real." To hear Shona's full testimony, visit here.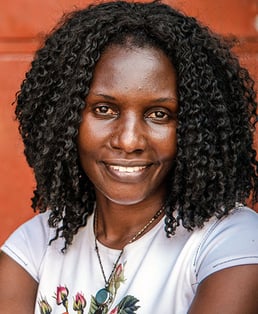 Next, we would like you to meet Claire*. She is part of our staff in Uganda where she works as a transit monitor. She recently shared her heart-wrenching story as a trafficking survivor. Her situation was very similar to Shona's. Several years ago, she was under the false impression that she was traveling to China for a reputable job. The reality, however, was that her traffickers were using her to smuggle drugs into Iran. Claire did not make it past the border, where the drugs her traffickers had hidden in her possession were discovered by the authorities. She was promptly arrested and proceeded to spend five years in an Iranian prison. However, even in the midst of her darkest hours, she shares how she daily believed God for her release and "shared the love and truth of Jesus Christ with the other inmates." Although she was originally sentenced to hang, she was miraculously released! Her journey eventually led her to Love Justice where she fervently works to ensure innocent men, women, and children are kept from experiencing the horror and injustice that she endured.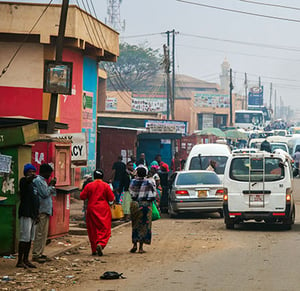 Finally, we would like to share Cheryl's* story with you. She works as a Love Justice investigator in Africa and truly believes that this work is her calling. Growing up in a dark environment of both physical and mental abuse, she shares, "I can even see how God has taken even my own dramatic circumstances and turned them into strengths." During some previous mission work, she met so many trafficking victims that her heart was compelled to get involved, and she "couldn't resist looking for a way to help them." Cheryl works tirelessly and fearlessly to gather information that can be used as evidence for the police so that the traffickers can be arrested and brought to justice. In addition, she helps train police officers and social workers in ways to identify victims of trafficking and traffickers themselves.
Shona, Claire, and Cheryl are just three of the many courageous lives working diligently on the front lines to stop human trafficking and empower the innocent lives they encounter with love and hope. This crucial work would not be possible without people like you joining with us to fight this great injustice. Find out more about how you can get involved and be a part of the solution here.
*Names, photos, and locations changed or omitted for the security and privacy of those involved.