At Love Justice International, we're on a mission to stop human trafficking. To accomplish this goal, we are constantly researching new ways and strategies to prevent innocent lives from experiencing the devastation of this horrible crime.
Data analysis and technology
A key component of our strategy is using data analysis and technology to better understand trafficking trends and networks. This has helped to make our work more effective and cost-efficient. It has not only enabled us to intercept victims before they are trafficked, but it has also strengthened our ability to work with the local authorities to apprehend the traffickers themselves and initiate the road to conviction.
All of the cutting-edge technology in the world, however, would be insufficient if it weren't for people like you willing to partner with us in this crucial mission to save lives from this horrific crime. You are what makes all of our on-the-ground efforts across the globe possible, in addition to being a driving force behind our expansion efforts into new countries.
See the impact
For this very reason, we are thrilled to be able to make some of this exciting data and timely updates available to you. We believe you deserve to see the impact your donation is making. But because some of the information we collect is sensitive, we cannot share it publicly. We are only making it available through our new Project Beautiful mobile app to registered members of Project Beautiful, our monthly giving community.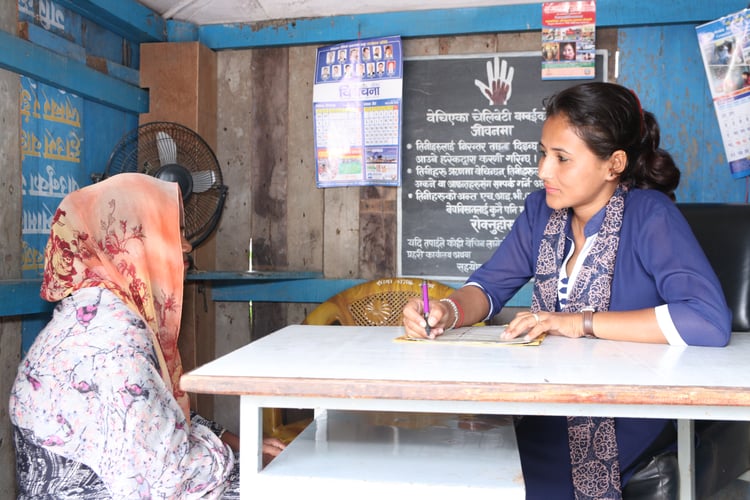 Through this innovative new app, you'll be alerted when a potential trafficking victim has been intercepted. You'll see the victim's name and where she was intercepted, as well as the red flags that prompted our staff to take action.
You'll also get more in-depth stories of potential victims, in addition to reports related to the investigation of suspected traffickers. And through the app, you'll also be invited to pray for specific needs and situations that arise.
When you join Project Beautiful, you will be receiving special access to case-sensitive information and connecting to the action taking place abroad. Most importantly, however, you will be gaining the knowledge and transparency of the life-changing impact your donation is making. Because every life is beautiful and worth fighting for.