We are constantly amazed at the creative ways all of you jump in to support the fight for justice! Today we're thankful and marveling at the way God is using coffee to usher in more freedom for beautiful lives across the globe. Our South Africa team recently started selling ethically-sourced coffee that fights the exploitative practices of global coffee production AND helps fund their anti-trafficking work.
The cost of coffee
To put it simply, global coffee production is unsustainable. An article published on Financial Times website states bluntly, "How many spare even a moment to think of the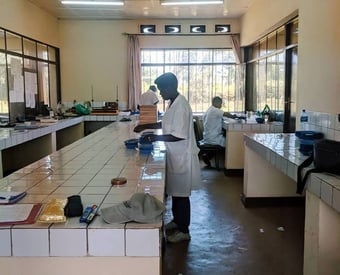 sacrifices made to get the bean to the barista? As they moan about the price of a cup of coffee, would they flush with embarrassment if they knew that for each plastic cup sold for $3 or $4 in the cafés of London, Manhattan, and Tokyo, the farmers who produce the beans receive just 5 cents?...Somebody somewhere is making a significant amount of money—but it is certainly not those who face a daily struggle just to scrape a living cultivating coffee beans."
There is a significant oversupply of lower-quality coffee coming from larger producing nations like Brazil and Vietnam, coupled with little to no financial support for smallholder farmers in East Africa. Coffee prices in nations like Burundi, Rwanda, Tanzania, and Zambia often fall below the cost of production, resulting in a decrease in coffee production in Africa that traps the farmers in a cycle of poverty.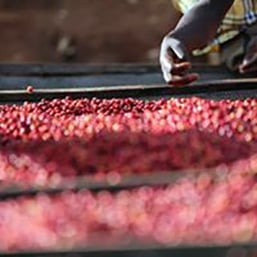 Our coffee supplier and roaster spent a year living with smallholder producers in Burundi to better understand the challenges they face. He and his team have subsequently developed a company that exists to connect African coffee drinkers with African coffee producers and to fight the currently unjust and exploitative practices of global coffee production. To deliver greater value to these farmers, they have developed a model that centers around three core practices: trading directly, paying higher than market prices which is dependent on quality, and assisting producers to increase both yield and quality.
Impacting lives through coffee
Being on the ground in East Africa also allows us to learn more about the difficulties of producing coffee and offer win-win solutions for our producers. For example, in Rwanda we visited a station that has recently been devastated by a rock slide—wiping out over half of the production capacity of the station. Yet, despite this hardship, the cooperative of 420 farming families has produced some amazing coffee that we have committed to buying, and we are now raising funds to rebuild this coffee processing facility, on which hundreds of lives depend.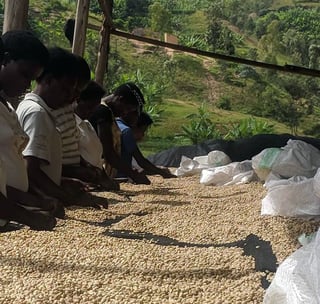 Increasing yield and quality are key ways of ensuring higher value to our farmers (and to our clients). We therefore are constantly seeking ways to help our farmers improve farming practices and currently are partnering with South African horticulturists to develop a yeast solution that will aid in the fermentation process—the vital but uncontrollable stage of coffee production. We are developing a replicable solution that will yield incredible coffee tasting profiles.
As an NGO committed to freedom from exploitation, Love Justice is thrilled to partner with this team of passionate individuals who are pouring their lives into building a sustainable and fair African coffee market. They do not mark up their beans and charge a small fee for wear and tear to roast our delicious coffee, thus ensuring all the profits go to our work of preventing precious lives from being trafficked.
You can be part of the story
Isn't it amazing how something as simple as coffee can connect you to people living in desperate situations across the globe? This ethically-sourced Arabica coffee is definitely worth every cent.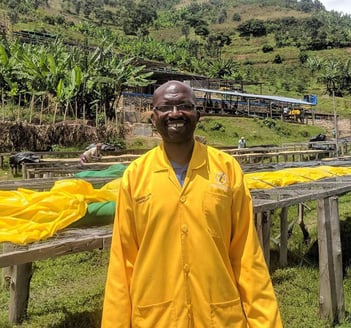 Coffee has an amazing way of creating stories and connecting people. If these beans could talk, they would tell tales of families who have tended and cared for their crops in the hills of East Africa, the men who traveled miles into those mountains to find the highest quality free trade beans, and their thousand mile journey to sunny South Africa.
They would marvel at the painstaking care our roaster took to bring out the best coffee flavors and aromas. And now they continue their journey to you…they look forward to the new stories they will have to tell as you relax and enjoy the beauty they have to offer.
But these beans have another story to tell—how they have connected you, the free, with those who are vulnerable. The strong with those are are weak, and how they fought the greatest injustice of all time: human trafficking. Changing stories of despair into ones of hope, life, and freedom.
You can now be part of that story.