Cambodia
Cambodia has a population of about 16 million people, 65% of whom are under the age of 30. The country has been scarred by genocide under the Khmer Rouge, which resulted in the murder of at least 1.5 million people between 1975 and 1979. Before and after this atrocity, the country also endured two decades of civil war. The Cambodian People's Party (CPP) has exerted firm control over the country since 1979, adapting to maintain power by abandoning its Marxist-Leninist ideology at the end of the Cold War and adopting market principles for its economy. Its supremacy has been challenged in recent years after the Cambodian National Rescue Party (CNRP), the main opposition, unexpectedly won nearly half of the seats in the National Assembly, the legislative branch of parliament. The CNRP alleged that the CPP had rigged the election to keep themselves in power, and months of protests followed those elections before a political settlement was reached. Upcoming elections are expected to be closely contested and are a potential source of instability in the near future.
Although it remains one of the poorest countries in Asia, Cambodia's economy has been growing rapidly at more than 7% over the past 15 years. It now ranks 143rd out of 188 countries on the UNDP's Human Development Index, the last slot of the "Medium Human Development" category. GDP per capita (PPP) is $3,500, but income inequality is high and 2.66 million Cambodians live on less than $1.20 per day.
Cambodia is one of the most corrupt countries in the world, and the pervasiveness of this corruption has created many obstacles to meaningful progress and development. The most recent Corruption Perceptions Index by Transparency International ranks Cambodia as the most corrupt country in Southeast Asia, and 150th out of 168 countries globally. Following the release of this report, which is widely regarded as the best approximation of corruption globally, the chairman of Cambodia's commission against corruption publicly criticized it and its methodology, a response that appears to be emblematic of internal attitudes toward serious efforts to reduce corruption.
Sources:
https://www.cia.gov/the-world-factbook/countries/cambodia/
http://hdr.undp.org/sites/default/files/2015_human_development_report.pdf
http://thediplomat.com/2016/02/cambodia-now-aseans-most-corrupt-country/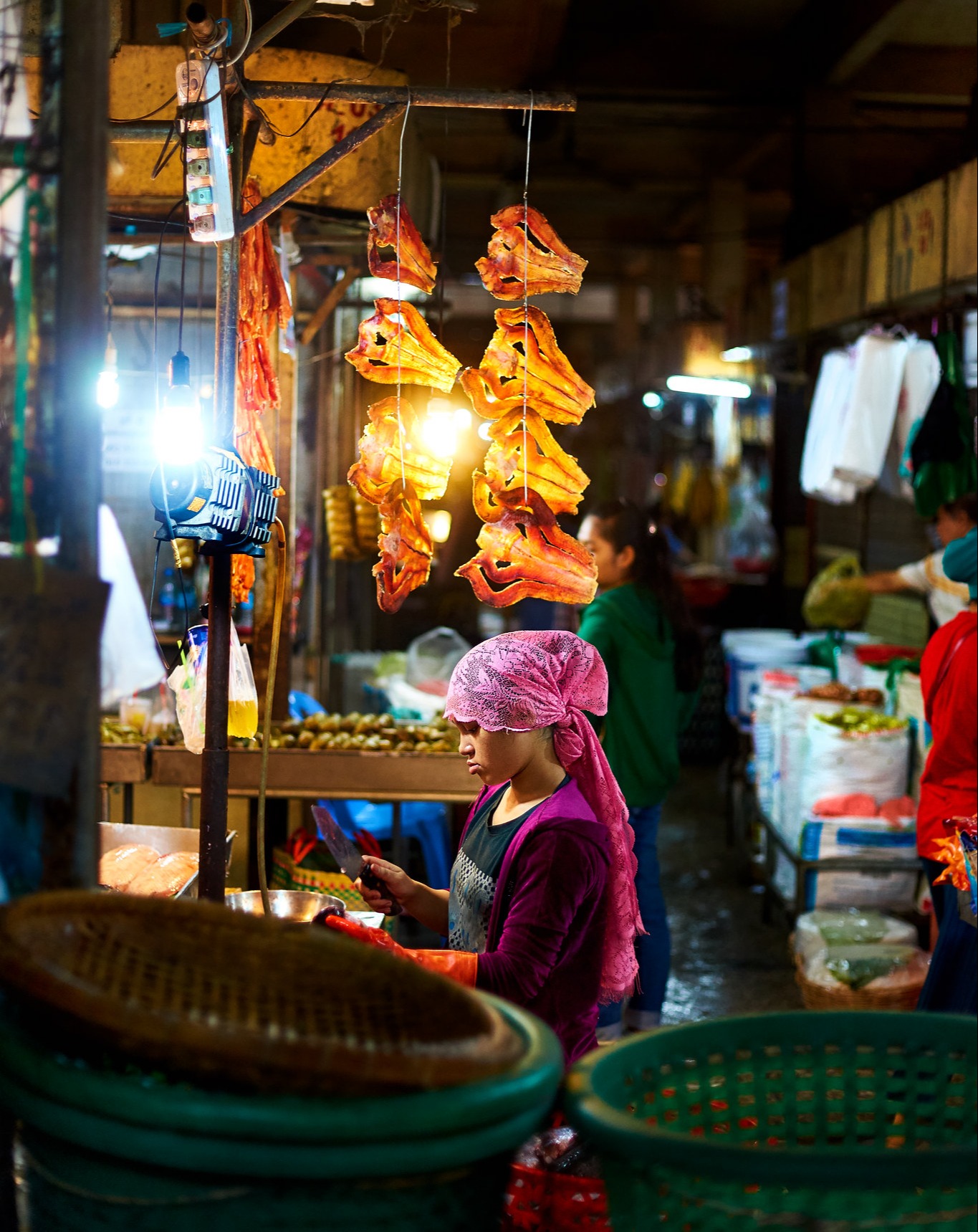 2020
Through trusted partners, LJI begins COVID-19 relief work in Cambodia, finding and feeding more than 2,200 individuals at risk of starvation during the pandemic.
2021
Cambodia's first transit monitoring station is launched, and the team has its first interception in January!
A Heartfelt Thank You
Throughout 2020, LJI Cambodia distributed food to more than 2,200 individuals who were facing starvation from the effects of the COVID-19 pandemic.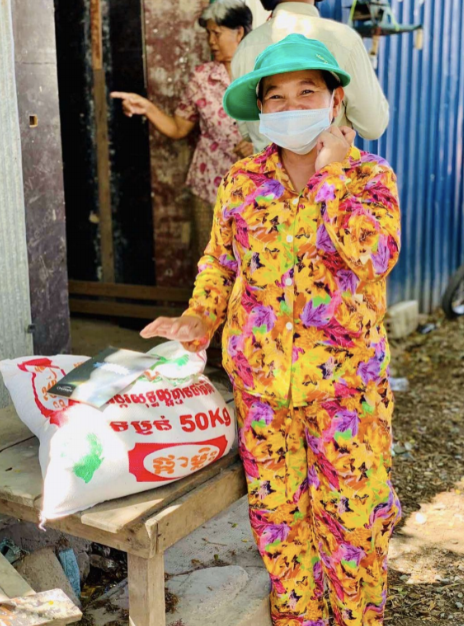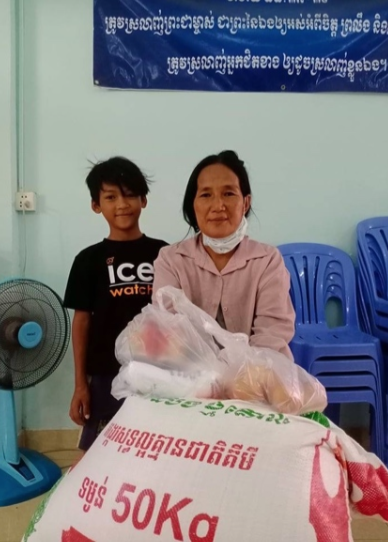 Stories from LJI Cambodia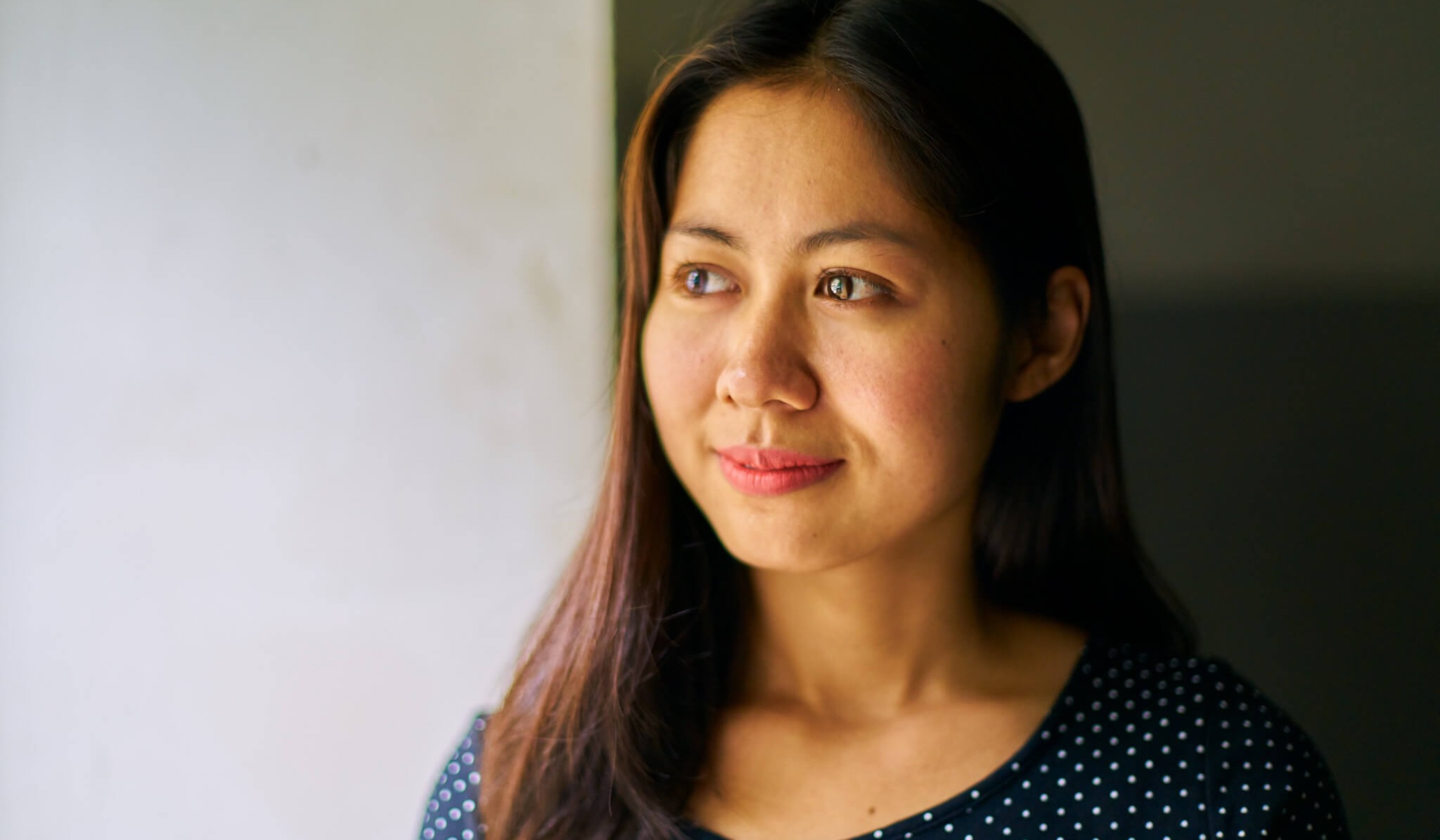 Monitors Intercept 16-Year-Old Female and Help Her Return Home
Monitors Intercept 16-Year-Old Female and Help Her Return Home
Our monitors recently approached a 16-year-old Cambodian female who was initially sitting alone. During questioning, she seemed nervous and afraid, and she revealed that she had never traveled outside of her home province before. She explained that her family was poor and she needed to work to support them. Suddenly, an older Cambodian woman approached and began asking questions about the monitors. During this conversation, our team learned that the young female had a different version of the story compared to the older woman. Recognizing the discrepancies in their stories, our monitors separated the two women and conducted independent interviews. Our team eventually discovered that the older woman was well known to the people in the community, and she "always came and offered jobs to the young women." The young girl told the monitors that over the past four days, she had been taken to several different homes where people had taken pictures of her. She also mentioned she had been given some new clothing and a pair of brand-new shoes. Based on multiple red flags, the young female was intercepted and safely returned to her family.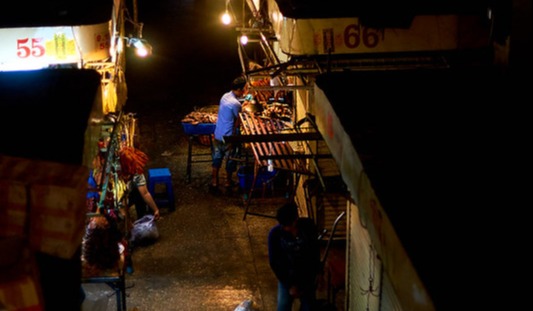 COVID-19 Relief Work Helps Those Most Vulnerable to Trafficking
COVID-19 Relief Work Helps Those Most Vulnerable to Trafficking
Throughout 2020, LJI Cambodia distributed food to more than 2,200 individuals at risk of starvation from the effects of the COVID-19 pandemic. One of the distributions they continued on a regular basis was to sex workers on the streets near Wat Phnom. Each night, Monday through Friday, our staff would provide these individuals with food. One team member shared, "We give out 30 meals nightly but could easily hand out 50 or more. We are seeing the same 30–45 women each night. ... They are some of Phnom Penh's most vulnerable. The virus situation has left them with little to no income. Many are having to sell what little possessions they have, and some have even been kicked out of their homes." As the pandemic's economic consequences leave many people more desperate than ever, our teams are poised to protect the vulnerable from being trafficked into slavery.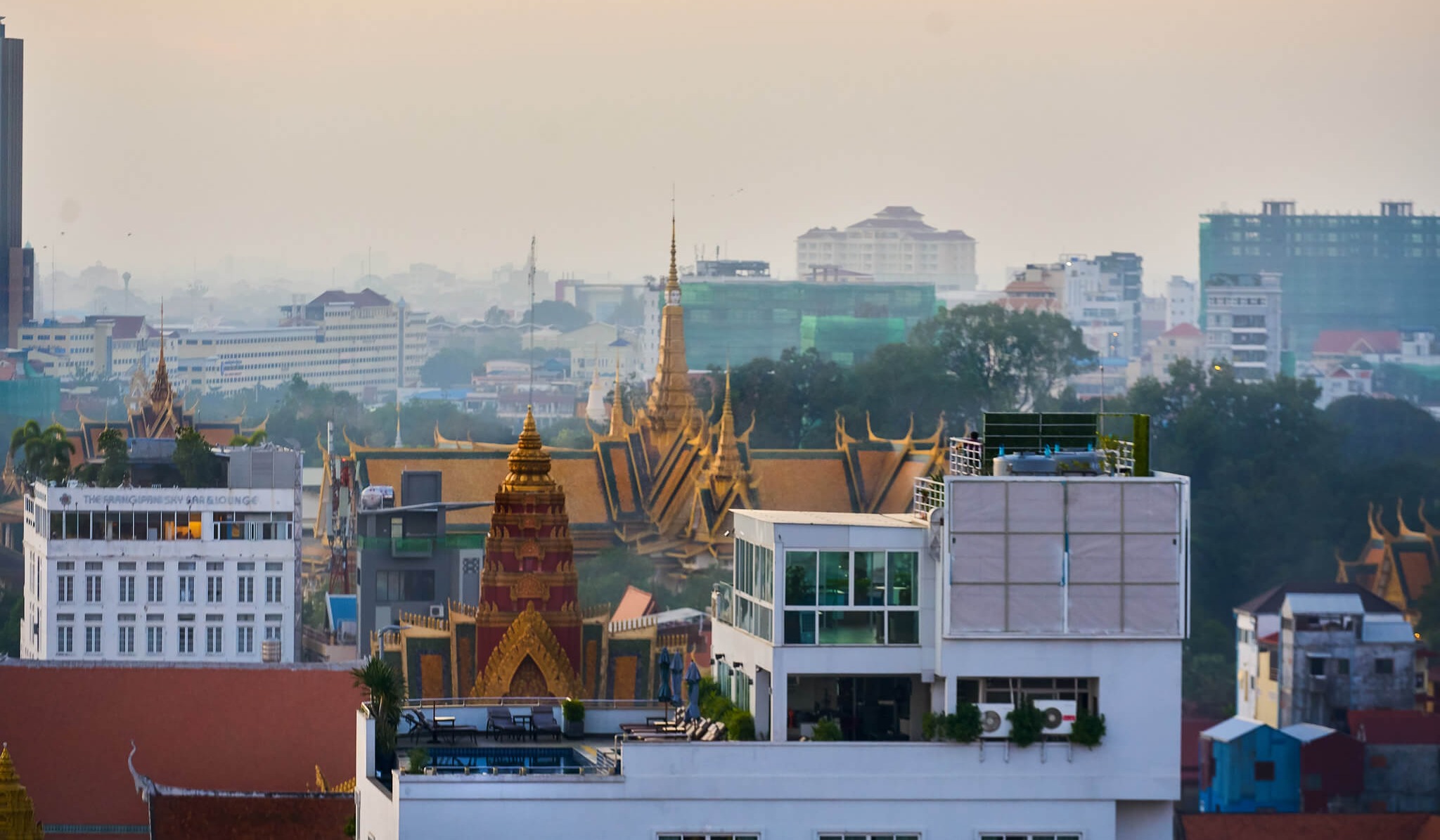 Female Victim of Sexual Assault, Intercepted and Returned Home Safely
Female Victim of Sexual Assault, Intercepted and Returned Home Safely
Our monitors were stationed at a bus terminal when they observed a 30-year-old female acting odd. Initially, they believed she was homeless or perhaps mentally ill. The bus station staff had noticed her as well and asked our monitors if they could have a conversation with her. As they began to talk with this woman, they found out she had come to Phnom Penh and was trying to travel home but had little or no money. They learned she had recently been held against her will inside a home where a man sexually assaulted her for three to four days. She was unsure if she wanted to try to get her money back or return home. Our monitors insisted she return to her family, and after some time of listening and talking to them, she finally agreed. The monitors got her on a bus which left approximately 10 minutes later, and she safely returned to her home province.
Human Trafficking in Cambodia
Cambodia is notorious for being a hub for child sex trafficking and sex tourism. Svay Pak, a small town just outside of Phnom Penh, is particularly known as a "global center for pedophiles," where parents have often sold their children into brothels.
"Bride trafficking"—or the trafficking of women for the purpose of marriage—has been increasingly detected between Cambodia and China over the last several years. In 2013, the Cambodian government identified and assisted with the repatriation of 21 women who had been trafficked to China in this way. In 2014, that number grew to 58, and then to 85 in 2015. All of these appear to have been cases where the women escaped and sought help from the Cambodian embassy, so the total number that have been trafficked for this purpose is unknown but likely to be much higher.
Illegal migration, resulting from barriers to legal migration, is believed to be one of the primary factors placing Cambodian migrant laborers at risk of trafficking and exploitation. In 2011, the Asia Foundation estimated the average cost of sending a migrant worker from Cambodia to Thailand through legitimate means, with a visa and work permit, to be around $700, compared to $100 to send one through illegitimate means. However, according to a report by the Thai Ministry of Foreign Affairs, the costs were reduced in October 2015 so that the total expenses for a Cambodian migrant are now supposed to be $73 on the Thai side. Similarly, on the Cambodian side the costs have reportedly been reduced as of 2014 to a combined $49 for a passport, visa, worker ID card, and transportation to the border. The need to pay bribes in practice is likely to still be inflating this amount, and recruitment agencies have claimed that the caps imposed on some of their services will force them to recoup those costs from employers, who in turn will presumably pass on these costs to the workers in the form of reduced wages. Despite the reduction in official costs of legitimate migration, a study being published this year found that around half of current or former migrants possess none of the documents required for working abroad, that around 40% had a temporary work permit known as a "bat," and that only 3.6% of the total had all of the documents required for working abroad.
Sources: https://www.state.gov/reports/2020-trafficking-in-persons-report/cambodia/, http://edition.cnn.com/interactive/2013/12/world/cambodia-child-sex-trade/, https://www.phnompenhpost.com/opinion/deportation-exploitation-and-death-thai-border, https://www.phnompenhpost.com/national/fees-capped-migrant-workers
Where We Work
Our core work is currently based in Nepal, India, Bangladesh, South Africa, Zimbabwe, Malawi, Kenya, Uganda, Benin, Tanzania, Sierra Leone, Ghana, Rwanda, Namibia, Cambodia, Mozambique, Lesotho, Liberia, Zambia, Burkina Faso, Indonesia, Burundi, Ethiopia, and Ecuador.
Where our donors live
Where we're on the ground
Both