Liberia
The Republic of Liberia, located in West Africa, is bordered by Guinea to the north; Sierra Leone to the northwest; Côte d'Ivoire to the east; and the North Atlantic Ocean to the southwest. There are many ethnic groups represented among Liberia's population of 5.1 million, with the largest being the Kpelle (approximately 20% of the population). More than 63% of Liberians are under the age of 25, and over half of the population lives in urban areas.
Liberia is one of the least developed countries in the world, ranking 175th in the UNDP's most recent Human Development Index. Current life expectancy at birth in Liberia is 64 years. Around 63% of the population experiences multidimensional poverty; just 48.3% of adults ages 15 and older are literate, and around 30% of children under the age of 5 experience stunting as a result of malnutrition. Between June and August of 2021, approximately 550,000 people were estimated to be experiencing "crisis" levels of food insecurity due to high food prices and significant inflation.
Agriculture represents 70% of Liberia's economy, and 77% of the labor force works in employment that is considered vulnerable. Though Liberia is rich in resources, it lacks the human capital, stability, and infrastructure needed to develop at a more steady pace.
Women in Liberia face unique challenges, some of which stem from long-held cultural practices and the predominance of customary law in many areas. For example, in a recent study, 44.4% of girls ages 15 to 49 reported having experienced female genital mutilation/cutting (FGM/C), which is still seen in some communities as being a rite of passage into womanhood. Moreover, approximately 39% of women ages 15+ reported having experienced violence from an intimate partner. Only 28.2% have a bank account at a financial institution or via a mobile money-service provider, and only 11% of parliamentary seats are held by females. These are indications that women may have proportionately lower access to the representation, security, and resources needed to thrive, and may therefore be more vulnerable to exploitation.
Sources: https://data.worldbank.org/indicator/SP.POP.TOTL?locations=LR https://www.cia.gov/the-world-factbook/countries/liberia/ http://hdr.undp.org/en/countries/profiles/LBR https://feature.undp.org/multidimensional-poverty/
2020
Through the summer and fall, our team on the ground responds to the COVID-19 crisis by finding and feeding more than 950 of those most vulnerable to starvation amid the shutdowns.
2021
As relationships deepen with like-minded partners and contacts in the area, volunteer recruitment and transit monitoring training begin. In November, LJI Liberia officially launches transit monitoring.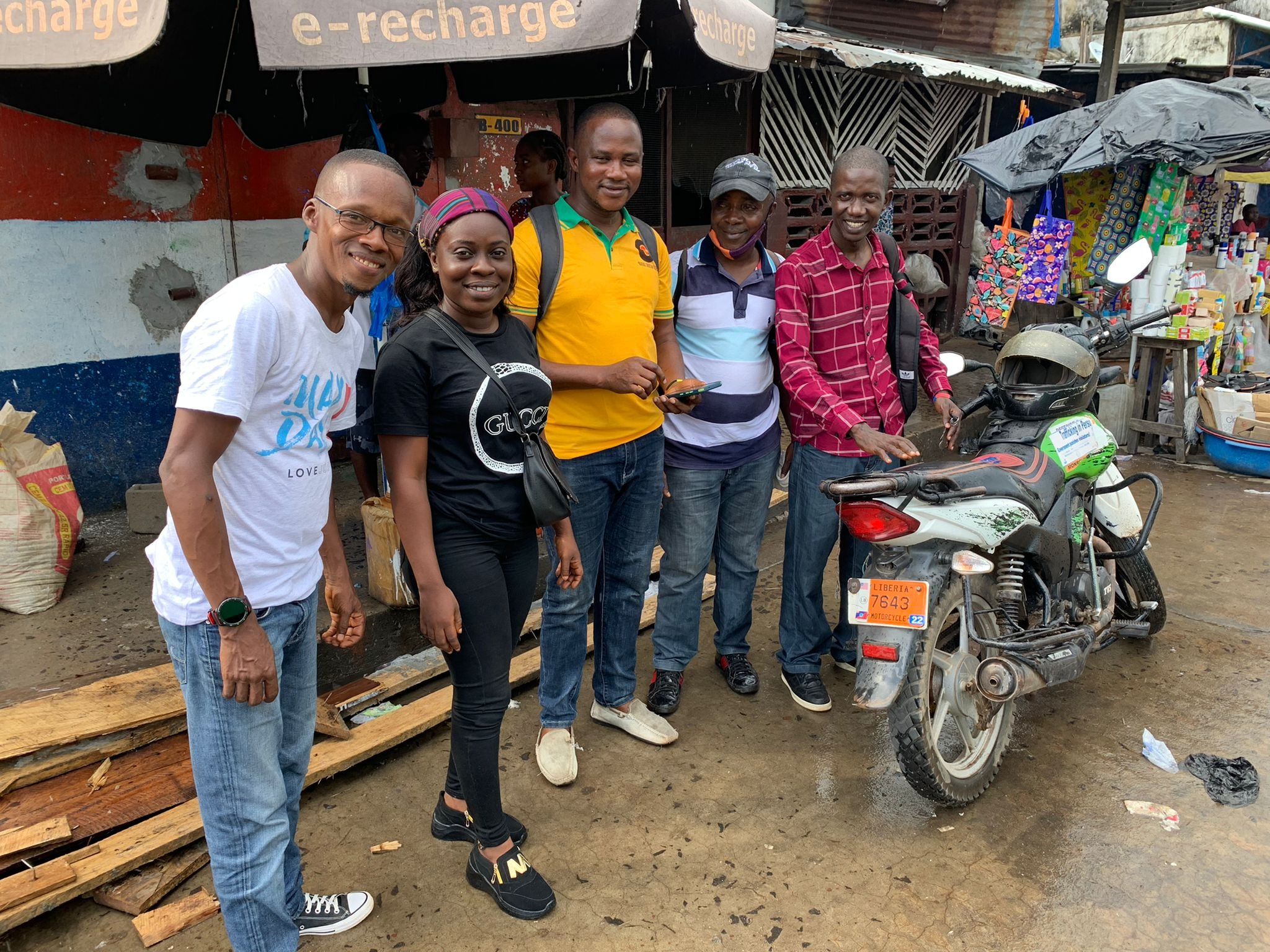 Human Trafficking in Liberia
Liberia, a source and destination country for labor and sex trafficking, was downgraded to the Tier 2 Watch List in the 2021 TIP Report. Internal trafficking and forced labor are believed to be more common than cross-border trafficking, and the majority of victims are believed to be children. The 2018 Global Slavery Index estimated there are approximately 33,000 victims in Liberia—or 7.4 victims for every 1,000 people—placing the nation at 20th out of 51 African countries in terms of prevalence. Less than 5% of children are registered at birth in Liberia (despite registration being required by Liberian law), rendering them more vulnerable to trafficking and exploitation.
Internal trafficking is reportedly the most prevalent form of human trafficking in Liberia. Individuals are exploited for forced labor in mining, plantations, and street vending. Victims are also exploited in the commercial sex industry, in domestic service, and in forced begging. According to an in-country contact, child domestic service is typically viewed as a cultural practice, rather than a crime, in Liberia. Moreover, parents will sometimes encourage their daughters to engage in sex work in order to increase the family's income.
https://www.state.gov/reports/2021-trafficking-in-persons-report/liberia/
https://www.theguardian.com/global-development/2016/aug/05/birth-certificate-a-vital-document-many-liberians-have-never-heard-of
Where We Work
Our core work is currently based in Nepal, India, Bangladesh, South Africa, Zimbabwe, Malawi, Kenya, Uganda, Benin, Tanzania, Sierra Leone, Ghana, Rwanda, Namibia, Cambodia, Mozambique, Lesotho, Liberia, Zambia, Burkina Faso, Indonesia, Burundi, Ethiopia, and Ecuador.
Where our donors live
Where we're on the ground
Both