Rwanda
Rwanda is a small country located in Central Africa. It is bordered by Tanzania in the east, Burundi in the south, the Democratic Republic of the Congo in the west, and Uganda in the north. It has a predominantly mountainous terrain and is popularly known as "the land of a thousand hills." The diverse landscape includes the volcanic Virunga range on the western edge of the Great Rift Valley, as well as small tracts of rainforest on the western and northeastern borders and a tropical savannah in the east.
Rwanda is one of the most densely populated countries in Africa. The population is predominantly rural, with a steady increase in urbanization. There are three main ethnic groups: Hutu (84%), Tutsi (15%), and Twa (1%). The majority of Rwandans are Christian, but small numbers are also Muslim or have traditional beliefs. Kinyarwanda, English, and French are the three official languages.
Rwanda has a very low rank in the 2017 UNDP's Human Development Index, ranking 159 out of 187 countries. Approximately 39.1% of the population is considered to be living in poverty, with 16.3% living in extreme poverty. The inhabitants are relatively young, with 43% being below the age of 15, and 70.5% of the population is literate, though this rate is believed to be improving.
Moreover, about 70% of Rwanda's inhabitants are involved in the agriculture industry, which makes up 33% of the country's GDP. Unfortunately, years of consecutive drought in Rwanda, as well as throughout other parts of Central and Eastern Africa, have greatly affected the livelihood of families.
Rwanda has faced numerous political, economic, and social issues in recovering from the 1994 genocide that killed 800,000 to 1 million ethnic Tutsis and moderate Hutus. Reconciliation has been a complex process, and the country continues to reconstruct today. In 2003, Paul Kagame won the first presidential elections since the 1994 genocide, and since then Rwanda has experienced relative stability, though critics of Kagame's government point to his suppression of opposition and free press. Unique in the nation's restoration, however, is the amount of respect and power women have gone on to hold in Rwandan society; for instance, women hold 64% of the seats in Parliament.
Sources: UNICEF 2018, https://www.worldvision.com.au/docs/default-source/school-resources/rwanda-country-profile.pdf?sfvrsn=0, http://hdr.undp.org/en/countries/profiles/RWA, http://www.rw.undp.org/content/rwanda/en/home/countryinfo.html
Since its inception in 2019, LJI Rwanda has intercepted more than 275 individuals to prevent them from being trafficked.
2019
Love Justice Rwanda is established and sees its first interception in October, followed by its first assisted arrest in November.
2020
Our teams on the ground in Rwanda distribute food and basic essentials to more than 480 of those most starving due to the COVID-19 pandemic and subsequent lockdowns.
Meet the Team
Our transit monitors in Rwanda are working every day on the front lines to fight human trafficking. Watch to hear more about who they are and why they do what they do.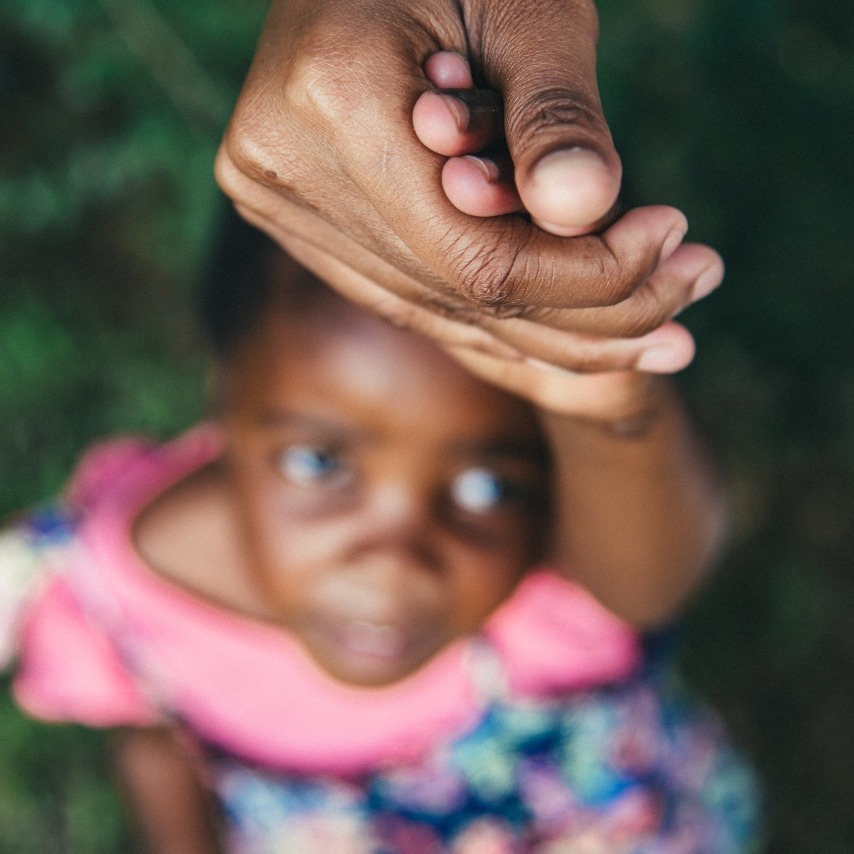 Orphaned Female Forced into Prostitution, Intercepted!
Orphaned Female Forced into Prostitution, Intercepted!
Jacqueline* is an orphaned 20-year-old female who was born in the Congo. Her mother was Congolese, and her father was Rwandan. Since the premature death of her parents, Jacqueline has lived a difficult life. She stayed in an orphanage for some period of time until foster parents took her into their home to care for her. Unfortunately, she was mistreated and sexually abused in this home, so she ran away and ended up on the streets. Jacqueline met a woman who pretended to want to help her, but she ended up forcing her into prostitution. When our monitors met Jacqueline, she had been sexually abused by many people. She was distraught and crying, asking for help. Our staff reported the situation to the police for further Investigation. Jacqueline has been temporarily placed in the home of a trusted caregiver, and our team is supporting her and working to find an organization that will be able to provide her with long-term lodging and continued care.
*Pseudonym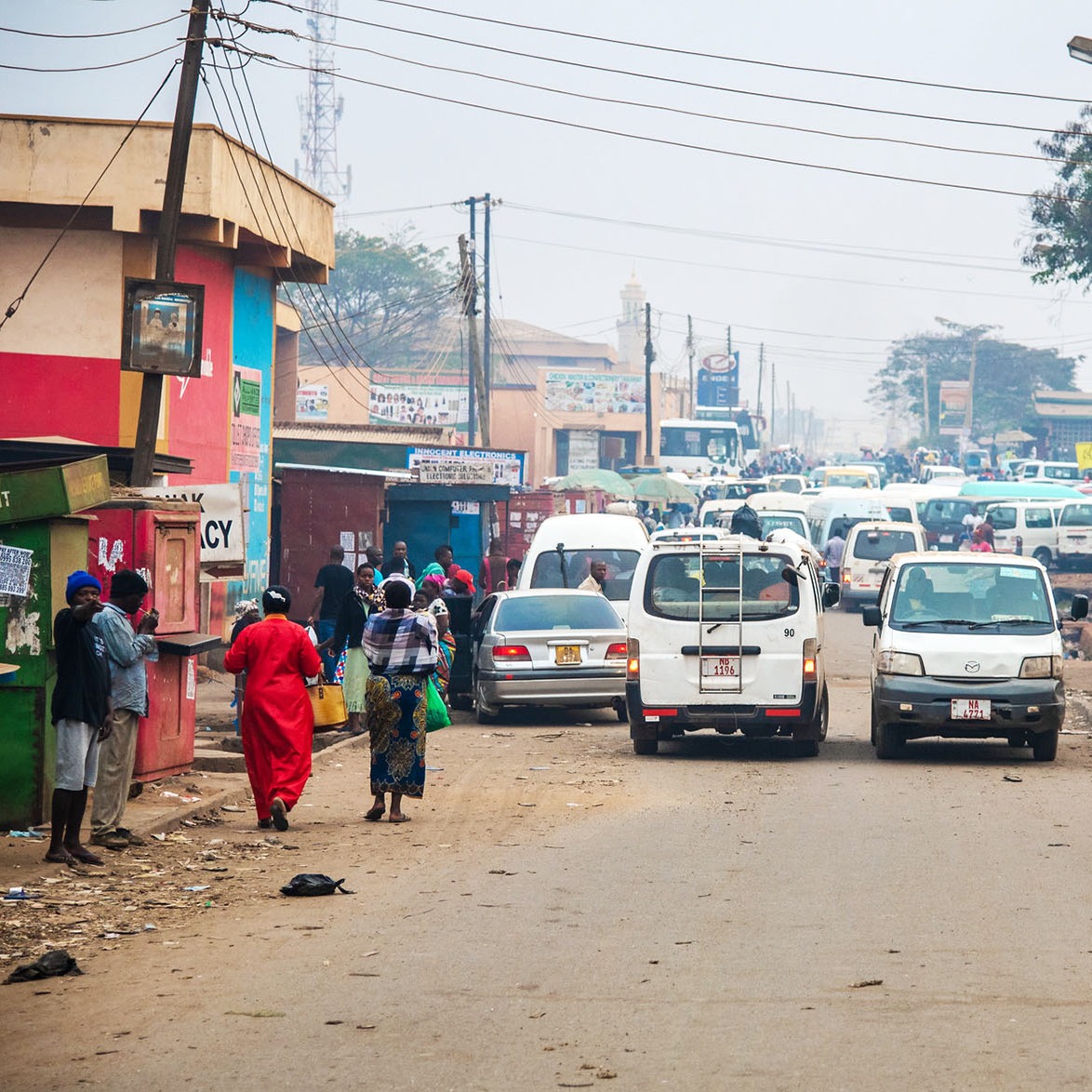 Two Minor Girls Intercepted at Bus Station; Two Suspects Arrested!
Two Minor Girls Intercepted at Bus Station; Two Suspects Arrested!
Two girls, Kito* (12) and Joyeuse* (3), were trafficked by Gerald* and Claudine*. The girls were abducted from their homes without their parents noticing. One of our female monitors first spotted the young children at a busy bus station, crying and alone. The monitor started asking them questions, and they told her that some people had taken them from their homes and dropped them off at the bus station, promising to return soon. After hearing their story, our monitor hid off to the side to see if the traffickers might come back. Later, the two suspects returned, and our monitor requested immediate assistance from a nearby security officer. During questioning, the two suspects provided contradictory information. Based on this red flag, our monitor reported the case to the police, and Gerald and Claudine were arrested, pending further investigation. The monitor then contacted the parents of the children and informed them of the situation. Later that day, Kito and Joyeuse were officially handed back into the care of their parents.
*Pseudonyms
Human Trafficking in Rwanda
Rwanda received a Tier 2 Watch List ranking on the 2020 U.S. Department of State's Trafficking in Persons report, following a failure to investigate credible allegations regarding the recruitment of Burundian refugees to be child soldiers and victims of sexual exploitation. The country is a source, transit, and to a lesser extent, destination country for labor and sexual exploitation.
The majority of internal trafficking victims are believed to be children, for the purposes of both labor and sexual exploitation. Internal child trafficking is often facilitated through familial networks under the pretense of domestic work. Hotels have especially been linked with facilitating sexual exploitation, notably through sex tourism. Girls have been trafficked from Congolese refugee camps to nearby cities within Rwanda.
The most common external destinations for victims of trafficking include Uganda, other parts of East Africa, and the Democratic Republic of the Congo. With the promise of a job in domestic work, victims are trafficked to the Middle East and can travel on a direct, international flight from Kigali. Other destinations include China, the U.S., Europe, Malaysia, and South Africa.
Families have been involved in cross-border trafficking by selling their children into early marriages, which has specifically been linked to Tanzanian men. Additionally, the offer of false employment is believed to be the most common method of recruitment used by traffickers. It's most prevalent for traffickers to pose as job recruiters traveling into Rwanda from Nairobi and Kampala, offering domestic work or agricultural jobs. Mombasa, which is a city on the Kenyan coast and a known site of sex tourism, has been listed specifically as a destination for Rwandan women recruited by Kenyan traffickers.
Refugees fleeing political violence in the DRC and Burundi are the most vulnerable to human trafficking in Rwanda. Men are forcibly recruited within the camps to be soldiers in Burundi's opposition troops, and to a lesser extent, children have also been recruited. Moreover, Burundian girls recruited in refugee camps are transited through Rwanda to Uganda for the purpose of sexual exploitation or domestic work.
Recruiting victims of trafficking from refugee camps appears to be one of the most common methods used by traffickers. Rwandan soldiers have previously been responsible for facilitating the trafficking of refugees, and the government failed to reprimand their behavior. Recently, the government issued new procedures that clarify the criminal penalties for trafficking refugees and has taken steps toward increasing protection of refugees at camps by attempting to better document their arrival and departure information; the UN Refugee Agency (UNHCR) assisted in these improvements.
Source: U.S. TIP Report
Where We Work
Our core work is currently based in Nepal, India, Bangladesh, South Africa, Zimbabwe, Malawi, Kenya, Uganda, Benin, Tanzania, Sierra Leone, Ghana, Rwanda, Namibia, Cambodia, Mozambique, Lesotho, Liberia, Zambia, Burkina Faso, Indonesia, Burundi, Ethiopia, and Ecuador.
Where our donors live
Where we're on the ground
Both