Uganda
Uganda is a low-income developing country. It is mainly an agricultural country, and this sector employs 80% of Uganda's workforce. Uganda gained independence from the British in 1962. It is a young multi-party democracy with its first multi-party elections held in 2006. After a long period of civil war during which up to half a million people were killed, Uganda became a relatively peaceful, stable, and prosperous country in the late 1980s. Since becoming president in 1986, Yoweri Museveni has introduced democratic reforms and has been credited with improving human rights, especially by reducing abuses by the army and the police—though his record has been spotty, including corruption and a hardline stance against political opposition.
The Lord's Resistance Army (LRA), which seeks to overthrow the Ugandan government, has murdered and kidnapped civilians in the north and east since 1986. Although the LRA does not threaten the stability of the government, LRA violence at one time displaced up to 1.8 million people, forcing them into internally displaced persons (IDP) camps for their own protection. There have been no LRA attacks in northern Uganda since August 2006. As a result, the majority of the 1.8 million IDPs have returned to or near their homes.
Sources:
publications.iom.int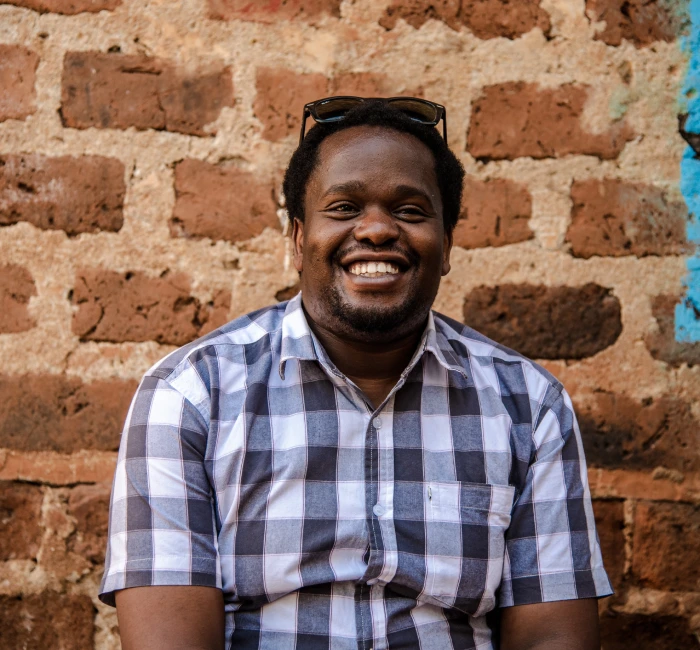 Our Footprint Here
Our project manager in Uganda, Julius-Lutalo Kiyingi, joined Love Justice International in 2018. Julius brought with him extensive experience from working with other NGOs in areas ranging from transitional justice to refugees, with the latter experience being the foundation for his dedicated work to fight human trafficking. Julius is very passionate about human rights, social justice issues, and giving a voice to the voiceless.
He shares, "The reason why I do this work is simple: to put a human face to the indignity of human trafficking. In Uganda, and many countries in the region, so many victims and potential victims are lured, deceived, and trapped in situations they never intended or imagined. Many of these are young children, many of them from poor rural families—the invisible children we as a society have chosen to ignore for too long. My job is to break that cycle and shed light on one of the world's greatest injustices."
2018
Love Justice Uganda is established and has four interceptions in their first month, June.
2019
LJI Uganda launches its investigations team and sees its first two arrests in February.
Since its inception in 2018, LJI Uganda has intercepted more than 400 individuals to prevent them from being trafficked.
Read Claire's Story
Several years ago, Claire was under the false impression that she was traveling to China for a reputable job. The reality, however, was that her traffickers were using her to smuggle drugs into Iran. Claire did not make it past the border, where the drugs her traffickers had hidden in her possession were discovered by the authorities. She was promptly arrested and proceeded to spend five years in an Iranian prison. Although she was originally sentenced to hang, she was miraculously released! Her journey eventually led her to Love Justice Uganda where she fervently works to ensure innocent men, women, and children are kept from experiencing the horror and injustice that she endured.
Meet the Monitors
Our transit monitors in Uganda are working every day on the front lines to fight human trafficking. Watch to hear more about who they are and why they do what they do.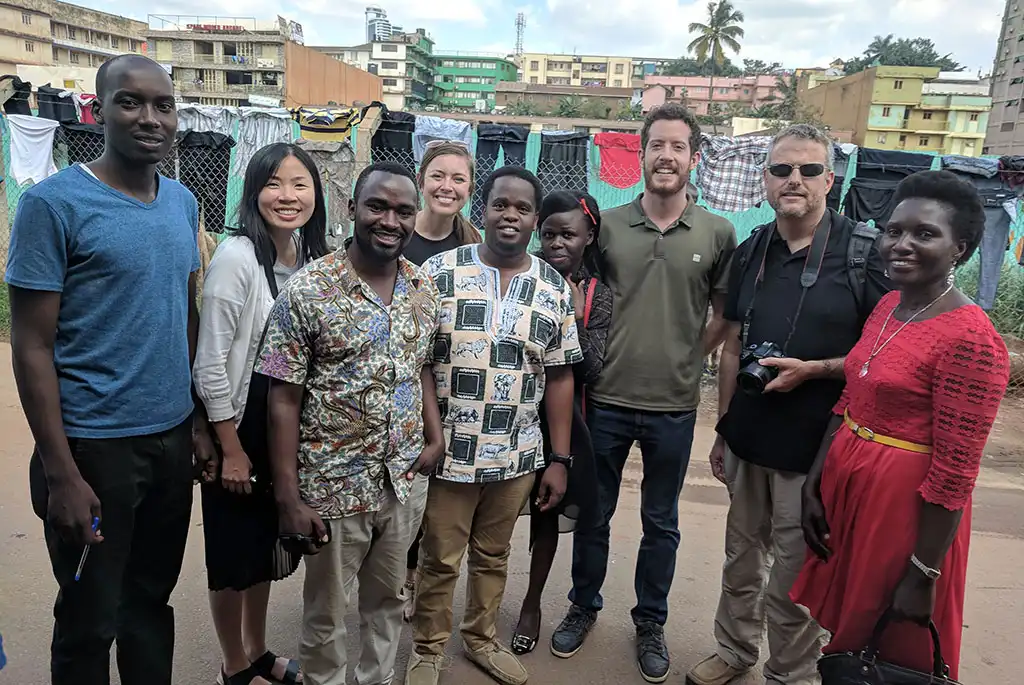 Our Africa leadership team spent some time in Uganda traveling to our various monitoring stations and getting a clearer picture of both the successes and challenges our staff are facing there on a daily basis.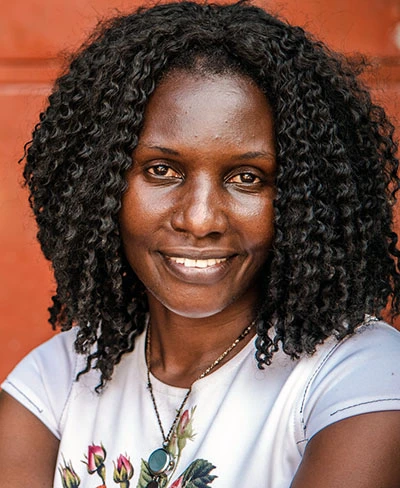 We would like you to meet Claire*. She is part of our staff in Uganda where she works as a transit monitor. She recently shared her heart-wrenching story as a trafficking survivor.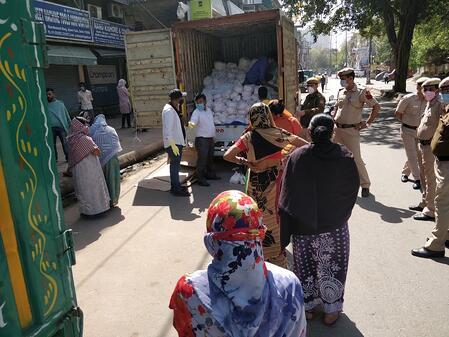 Although movements are restricted in most of the countries where we are currently working due to COVID-19, our transit monitors continue to collaborate with their local authorities to keep watch for high-risk victims of human trafficking.
Human Trafficking in Uganda
Uganda is a source, transit, and destination country for men, women, and children subjected to forced labor and sex trafficking. Based on the official numbers from various government departments, it seems as though internal and cross-border trafficking are similar in volume. According to the Ministry of Internal Affairs' 2013 report, the most common form of internal trafficking is "use in illegal activities," while the most common form of transnational trafficking is labor.
NGOs report that most child trafficking is internal and for domestic labor. Existing research indicates that girls are more affected than boys, but boys are reportedly trafficked at an early age (mainly around 10 years old) while girls are usually moved between 15 and 19 years old. Researchers believe this is because younger girls are more protected and their movements restricted as compared to young boys. Most female victims end up in prostitution-prone environments while boys enter hazardous work like fishing on lakes, agriculture, markets, metal scrap industries, or stone quarries.
Ugandan children as young as 7 years old are exploited in forced labor in agriculture, fishing, forestry, cattle herding, mining, stone quarrying, brick making, car washing, scrap metal collection, street vending, bars, restaurants, and domestic service. Women and children from Uganda's remote and underdeveloped Karamoja region are particularly vulnerable to domestic servitude, commercial sexual exploitation, and forced begging.
Arranged/forced and early marriages are also common ways of trafficking in Soroti and Katakwi, which are adjacent districts in eastern Uganda. This is due to high poverty levels and the Iteso cultural practice of paying dowries. Some children from these districts, especially young girls, have been trafficked after they were voluntarily given by their parents to be babysitters for members of the communities. These children are usually taken to districts such as Kampala, Pallisa, Lira, and others across Lake Kyoga. Under the Iteso culture, it has been customary for children to be given as babysitters for their elder siblings and relatives, instead of hiring maids.
Most of the small case studies conducted between 2004 and 2011 suggest that the prostitution of children is on the rise and is well established in Kampala and other towns. Reports also indicate that the age of entry into commercial sexual exploitation is declining to include children as young as 13 years old. The increasing demand for younger children is due to the lower price they charge, as well as to the belief that having sexual intercourse with children carries less risk of contracting HIV/AIDS.
According to police statistics in 2014, the Middle East and Kenya are the top destinations for trafficking. India, Malaysia, Germany, and South Africa are also common destinations. The Ugandan government reported in 2016 that the top destination countries were UAE, South Sudan, and Saudi Arabia, with the largest number of Ugandan victims identified in UAE.
Sources:
Where We Work
Our core work is currently based in Nepal, India, Bangladesh, South Africa, Zimbabwe, Malawi, Kenya, Uganda, Benin, Tanzania, Sierra Leone, Rwanda, Namibia, Cambodia, Mozambique, Lesotho, Liberia, Zambia, Burkina Faso, Indonesia, Burundi, Ethiopia, Ecuador, and Argentina.
Where we're on the ground