Zimbabwe
A landlocked country in southeast Africa, Zimbabwe is bordered by South Africa, Botswana, Mozambique, and Zambia.
The country has a population of 15.7 million people (2022 est.), and the most commonly spoken languages are English, Shona, and Ndebele.
In the 13th and 14th centuries, Zimbabwe was the seat of one of the greatest African civilizations. The region was inhabited mainly by Bantu tribes who descended from the north and lived a mostly pastoral lifestyle.
During the 1800s, Zimbabwe underwent a period of aggressive colonization at the hands of the British who were intent on seizing the country's rich mineral reserves. The British South Africa Company, led by Cecil John Rhodes, took control of the territory, which came to be known as Southern Rhodesia. In 1923, the British government annexed the area, and Southern Rhodesia became an official British colony.
With the wave of decolonization gaining strength in the late 1950s, the European population issued a Unilateral Declaration of Independence in 1960. This move sparked a civil war between the white settlers and the black resistance movements. The war came to a head in 1980 when a culmination of harsh United Nations sanctions and intensive guerrilla action led to the country's first free and fair elections. During these elections, the Zimbabwe African National Union-Patriotic Front (ZANU-PF) claimed the majority of the votes, and Robert Mugabe was elected president.
Sources:
https://www.iexplore.com/articles/travel-guides/africa/zimbabwe/history-and-culture
https://globaledge.msu.edu/countries/zimbabwe/history
https://www.nationsonline.org/oneworld/zimbabwe.htm
2016
Love Justice explores possible expansion in Zimbabwe.
2017
Transit monitoring is piloted, and Love Justice Zimbabwe is established.
2020
Our teams on the ground pivot to respond to the COVID-19 pandemic by finding and feeding more than 20,000 individuals on the brink of starvation.
Our Footprint Here
LJI Zimbabwe was established in 2017 and saw its first intercepts in the fall of that year. Since then, our team has expanded to four stations and 12 staff members, who work at transit locations such as railway and metro stations and bus terminals to prevent human trafficking before it happens.
Our Zimbabwe champion, Jephat Chifamba, also serves on the LJI Board of Directors. Originally from Bulawayo, Zimbabwe, Jephat attended a university in Harare. In the 1990s, Jephat became a church elder responsible for the children's ministry, and he has been a children's church teacher for more than 35 years. Currently, Jephat is a professor of physiology and a deputy dean at the University of Zimbabwe Faculty of Medicine and Health Sciences and is also actively involved in the evangelism of children as well as orphan care work throughout the country of Zimbabwe. He is a coordinator and board chair of Love Justice Zimbabwe.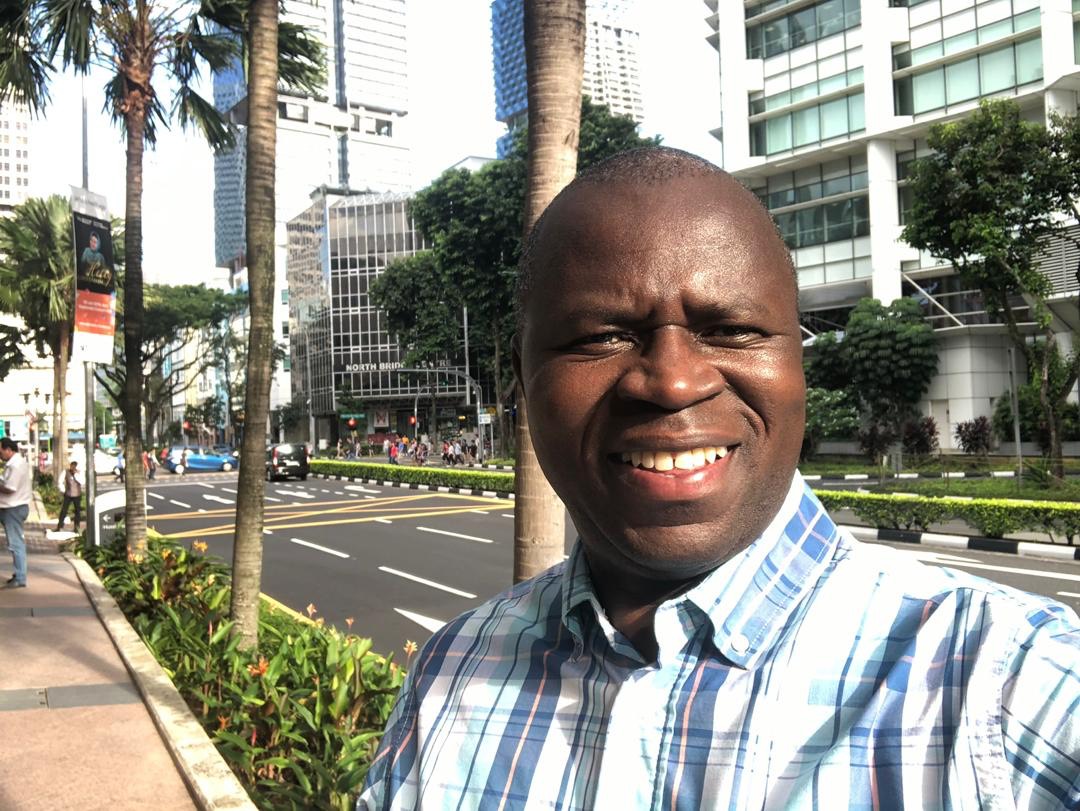 Since its inception in 2017, LJI Zimbabwe has intercepted more than 850 individuals to prevent them from being trafficked.
Zimbabwe: A Country in Turmoil
Today, the steady deterioration of the country's economic status continues to cause concern and unrest among its citizens. This uncertainty can prompt people to look for employment opportunities in other countries, resulting in an increased potential for innocent lives to become victims of trafficking.
Human Trafficking in Zimbabwe
As reported over the past five years, human traffickers exploit domestic and foreign victims in Zimbabwe, and traffickers exploit victims from Zimbabwe abroad. Traffickers take advantage of women and girls from Zimbabwean towns bordering South Africa, Mozambique, and Zambia, enslaving them in forced labor, including domestic servitude and sex trafficking in brothels catering to long-distance truck drivers on both sides of the border. Zimbabwe is also a transit country for trafficked Somalis and Ethiopians en route to South Africa. There have been reports of traffickers subjecting children from Mozambique to forced labor in street vending in Zimbabwe. Additionally, the practice of ngozi, giving a family member to another family to avenge the spirits of a murdered relative, creates a vulnerability to trafficking.
Traffickers lure Zimbabwean women and men into exploitative labor situations in agriculture, construction, information technology, and hospitality largely in neighboring countries; some subsequently become victims of forced labor, and some women become victims of sex trafficking. Traffickers exploit women in domestic servitude, forced labor, and sex trafficking in Kuwait and Saudi Arabia. There have been reports of Zimbabwean women being lured to China and the Middle East for work, where they are vulnerable to trafficking. Other reports mention traffickers luring Zimbabwean students to Cyprus and elsewhere with false promises of education via scholarship schemes, where they are then exploited in forced labor and sex trafficking.
Many Zimbabwean adult and child migrants enter South Africa with the assistance of taxi drivers who transport them to the border at Beitbridge or nearby unofficial crossing locations, where traffickers then exploit them in labor and sex trafficking. Some migrants are transferred to criminal gangs that subject them to abuse, including sex trafficking in Musina, Pretoria, Johannesburg, and Durban. Traffickers exploit some Zimbabwean men, women, and children in South Africa to months of forced labor without pay on farms, construction sites, factories, mines, and other businesses.
Traffickers transport men, women, and children, predominantly from East Africa, through Zimbabwe en route to South Africa; some of these migrants are trafficking victims. Refugees from Somalia and the Democratic Republic of the Congo reportedly travel from Zimbabwe's Tongogara Refugee Camp to Harare, where traffickers exploit them and, in some cases, coerce them into prostitution. Traffickers force Chinese nationals to work in restaurants in Zimbabwe. Chinese construction and mining companies in Zimbabwe reportedly employ practices indicative of forced labor, including verbal, physical, and sexual abuse, as well as various means of coercion to induce work in unsafe or otherwise undesirable conditions.
SOURCE: U.S. TIP REPORT
Meet Our Monitor
Listen to Shona's* personal story about nearly being trafficked herself and how her experience led her to work as a transit monitor for Love Justice's Zimbabwe team.
*Her name has been changed for security.
Where We Work
Our core work is currently based in Nepal, India, Bangladesh, South Africa, Zimbabwe, Malawi, Kenya, Uganda, Benin, Tanzania, Sierra Leone, Ghana, Rwanda, Namibia, Cambodia, Mozambique, Lesotho, Liberia, Zambia, Burkina Faso, Indonesia, Burundi, Ethiopia, and Ecuador.
Where our donors live
Where we're on the ground
Both