May 24, 2021
Just over a month ago, it felt like the ongoing devastation of the pandemic was coming to a close. The vaccine rollout was accelerating, and in the United States, life was beginning to return to normal. Things in Nepal and India were also looking increasingly positive as they had already been operating on a more pre-pandemic level for several months, with no spike in cases and relatively few deaths (around 100 per million compared to almost 1,800 per million in the U.S.).
Unfortunately, however, things quickly took a drastic turn as a second wave of COVID hit the region of India and Nepal.
Despite its relatively small population of 29.5 million, Nepal currently finds itself among the countries with the highest daily number of cases. Over 45% of COVID-19 tests are coming back positive, and at its current trajectory, Nepal is well on track to meet or exceed the worst-case scenario figure of 300,000 cases over a four-month period.
In an emergency meeting with the COVID-19 Crisis Management Committee (CCMC), Prime Minister Oli directed authorities to make necessary preparations to control the pandemic and help the reported 4.9 million Nepalis currently in need of some type of assistance. As a result, the government imposed lockdowns in 74 of the country's 77 districts and began inoculating the second dose of Vero Cell, the COVID-19 vaccine developed by China. Additionally, 22 points of entry along the India-Nepal border have been closed, and all domestic and international flights have been suspended, except for two weekly flights from New Delhi.
Meanwhile, the situation in India continues to be severe as well. The total number of coronavirus cases in the country now stands at 25.23 million, with an official death toll of 278,719. The government has also reported that an estimated 98% of India's population of 1.3 billion remains susceptible to infections. Though the official count shows new infections subsiding, there are growing concerns that the new, highly infectious "India variant" is spreading rapidly and that many cases are going unreported due to a lack of testing.
With hospitals and crematoriums overflowing and the health system overwhelmed, it is widely accepted that the official figures grossly underestimate the real impact of the epidemic in India, with some experts saying infections and deaths could be 5 to 10 times higher.
Our response
Currently, several of our staff and personal contacts in Nepal and India are COVID positive. We are spending a great deal of time calling hospitals and trying, with difficulty and often in vain, to find a hospital bed or oxygen for those with an urgent need. Unfortunately, the system is overrun, and the spike in cases bears no signs of slowing down. What is happening here is different than anything I've seen or heard of during the previous stages of the pandemic. Cases here had been stable, and now they are rising at an alarming rate. In response, the WHO upgraded the India variant from a "variant of interest" to a "variant of concern."
As a course of action, we have made the decision that our work in Nepal and India will pivot to focusing on ensuring that our own COVID-positive staff are able to get hospital beds and oxygen if they need it, and that they have professional medical guidance to know when they do. We will follow the playbook that was established during the 2015 earthquake, first taking care of our own families and staff so that in turn we have the strength and ability to help those in need in the community around us.
As alarming as the situation here is, we still have reasons for hope. Unlike at the beginning of the pandemic, we now have strong, clear reasons to expect that the supply chains will hold and that the global economy will survive. And God has been constantly reminding us that whatever happens, His love is sovereign over the universe.
Please pray for Nepal and India, all those who are affected by this pandemic, all our staff who are sick or at risk, and that the rest of the world will be spared from what is happening here!
Sincerely,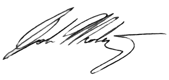 John Molineux
LJI President
---
---
---
October 2, 2020
The COVID-19 pandemic has affected every country and person on the earth, and we at Love Justice are no different. With most of the countries where we work under lockdown for the majority of the summer and in some cases for the foreseeable future, it was and continues to be important that we ensure that the most valuable assets of the organization—our frontline staff—do not join the thousands throughout the world who have lost their jobs because of the pandemic, shutdowns, and resulting economic meltdown. A handful of Love Justice staff members were able to keep working as before, but many of our staff all over the world have needed to completely change their job descriptions in order to find creative ways to have an impact towards our mission: sharing the love of Jesus Christ by fighting the world's greatest injustices.

The impact that these country-wide lockdowns are having on the poorest of the poor has quickly become one of today's great injustices because daily wage earners have not been able to make the money they need to live. This has caused LJI to pivot and provide relief through food distributions to individuals who were in desperate need of provisions. Our frontline staff have played a crucial role in identifying individuals for distributions and facilitating the delivery of aid to the poorest of the poor. Staff have also spent a significant amount of time conducting post-intercept follow-up calls to potential victims who were intercepted by LJI as well as sample-polling calls where staff gathered data that we believe will play an invaluable role in our attempt to measure human trafficking prevalence.

As we continue to navigate through these uncertain times, we are incredibly grateful for our partners and supporters who fight with us to empower the most vulnerable across the globe with hope. Thank you!
Sincerely,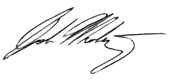 John Molineux
LJI President
---
---
---
June 26, 2020
Our COVID relief aid continues to play a prominent role in our work, and we have now approved distribution to over 80,000 individuals in desperate need around the world. Just as we were beginning to fear mass starvation in Nepal, the government ended its full lockdown. Zimbabwe is the sole remaining country where we work that remains on complete lockdown, and we are continuing to focus our relief efforts there—approving distribution wherever we find people being denied access to essential goods.
Most of our new fields have resumed their transit-monitoring operations—taking additional precautions to prevent the spread of COVID-19. Currently, we are doing our anti-trafficking work in 15 countries, with at least 7 more in various stages of preparation. We believe that the economic fallout from this pandemic will increase people's desperation to provide for themselves and their families. As a result, we are preparing for an upsurge in human trafficking around the world.
As we continue to fight trafficking, we pray that God will enable us to comprehend this truth: There are people just as precious as our loved ones all over the world who will be trafficked and spend many years in slavery next week, next month, and next year—unless we can find a way to get out in front of them. May He help us to fully grasp that truth and empower us to do this work. May we love Him and our fellow humans as we love ourselves, and may we be His hands and feet bringing justice to the oppressed!
Sincerely,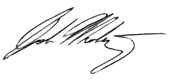 John Molineux
LJI President
---
---
---
May 21, 2020
As the COVID-19 pandemic continues, most of the countries where we work are extending their lockdowns—increasing the suffering of the poorest. In South Asia, the full lockdown is approaching eight weeks with no signs of easing up any form of non-essential travel. Our team is gathering reports every day from around the world about the ways the poor are suffering and dying from effects related to the shutdowns.
This has confirmed the new understanding of what it means to achieve our mission articulated in our COVID-19 Global Relief Effort. To date, we have approved distribution to over 30,000 individuals—prioritizing only the neediest, those with no remaining food or means to get it.
The weight of the moment is palpable for our teams on the front lines. The testimonies coming back from those receiving and giving aid are both heartbreaking and joyful! We have heard stories of those who had planned to walk 100 km for food, people evicted from their homes and sleeping on the street, many who had lost hope, mothers and fathers sharing the despair of being unable to provide for their children as they cry from hunger. People are running desperately up to the trucks carrying supplies, and recipients are continually thanking and blessing our staff. Unable to control their happiness, they are crying, praising God, and breaking out into singing and dancing.
Our team members have been deeply moved as they work to serve all those in need. "My heart felt overwhelmed with sorrow," said one of our staff members. "People should never suffer to this extent under our watch. My heart is utterly broken to see it."
Another team member shared, "I went home … and everything felt like a luxury! I have been hugely challenged in my personal capacity to regularly give more to poorer communities. I've heard stories of what people face on a daily basis, but to have a conversation with someone in that situation is different. I felt the love of God overwhelm me as we gave food away to people who are so desperate and in need, to give hope to people who've lost hope and are in despair."
That last statement from our team member is close to the heart of the moment, our mission, and the very meaning of our existence. It captures the broken-hearted joy of love in action that radiates from our God.
One of our beneficieries shared, "Today I came back to my house with your food package; when my younger daughter saw me from the gate in our house, she ran to me and asked, 'Daddy, did you get some food?' At that time, tears came up in my eyes. Children, they don't understand about the situation. When we cannot provide food, they cry a lot. But then today we will be able to provide food, and they will be happy. Thanks to all who provided us this help. You are believing in a different religion, but you came first to help us."
"We have no income in last two months," states another. "We are suffering and starving with no food. I have two little children, and we are not able to provide two meals to my children. We were totally helpless. Nobody came to support or help us during the present situation. We are Muslim, but as a Christian, your church came to help us. Though we are believing in different faiths, your help gave me a message that we can follow different religions, but helping people and loving people is the first religion. What faith we are following doesn't matter, but how we are loving and treating the human is the main religion. May Almighty God help your church more and more for helping other poor families also."
The work being done at this moment highlights the heart of our mission of sharing God's love through action aimed where it is most needed. I want to thank all of you who are partnering with us and helping to make this crucial work a reality. The need is great, but together, we will find a way to reach as many people as possible.

Sincerely,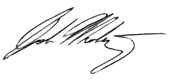 John Molineux
LJI President
---
---
---
April 13, 2020
Watch the latest update and hear about LJI's COVID-19 Global Relief Effort! To get involved and learn more, click here.
---
---
---
March 30, 2020
We know that many of you are facing a truly difficult reality, and our prayers are with you during this time. We encourage you to draw close to your families and to find ways to do your part at stopping this pandemic that is hurting some of the neediest people around the globe. As COVID-19 continues to impact the whole world, I wanted to share a bit about how our teams are responding to it.
Although many of the places where we work are in various stages of shutdown, we expect that traffickers are more likely to exploit than heed the precautions being put in place. Therefore, we are finding ways to keep our monitors working within the limits of their local situations; they are taking extra precautions to avoid catching or spreading the virus while still doing what they can to fight human trafficking. We are encouraging all our teams whose normal ways of working are being disrupted to think one step ahead and find creative ways to do transit monitoring, fight human trafficking, or help mitigate the ways that the worldwide shutdown is impacting the least of these.
As an organization, we have always resisted defining ourselves by our current work: using transit monitoring to fight human trafficking. Instead, we define ourselves by our mission statement—sharing the love of Jesus Christ by fighting the world's greatest injustices—and by our three core values: Be the kingdom. Help those who need it most. And do much with little. The best way to achieve those things may depend very much on the situation.
After the 2015 earthquake in Nepal, we as an organization were well-positioned for a short time to try to help meet the needs around us. At that time I wrote, "Though our core values remain unchanged, 'those who need it most' has changed," and with that in mind, we were the first to get desperately needed supplies like tarps and blankets to over 3,000 families who were sleeping outside (some in the rain) in their villages. Today, we are all facing a crisis on a global scale, and I believe that the greatest need in the world right now may be the poor who are being impacted by the pandemic and shutdowns. In countries facing full nationwide lockdowns, those who live hand to mouth may not have more than a few days of savings before they run out of food and essential supplies. As an organization, we are actively seeking ways to identify and reach these people in places where non-essential businesses are being forced to close and there is no safety net to keep these people from doing without essentials.
We are humbled to have you with us on this journey to fight the world's greatest injustices—in these days more than ever. Thank you for being a part of the LJI global family!
Sincerely,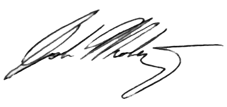 John Molineux
President of Love Justice International
---
---
---
March 20, 2020
Love Justice Family,
Over the last few weeks, the coronavirus pandemic has come to dominate the lives of people in nearly every corner of the world. I want you to know that you have been in my heart, thoughts, and prayers. You're an important part of the global LJI family, and now more than ever, our connectedness matters. We want to know how you are and how we can pray for you.
Even though here in Nepal, we have yet to feel the effects of the coronavirus to the extent that many of you have, we are all in this together. We believe that "God is our refuge and strength, an ever-present help in times of trouble" (Psalm 46:1).
It has been a stressful, concerning, emotional, uncertain, and scary time for everyone. For most of us, our world has felt out of control. For Love Justice International, the virus was initially a concern primarily for our Asia operations, and we put contingency plans in place for our family homes, expat staff, and school. Kathmandu was rated by the Infectious Disease Vulnerability Index as the 11th most susceptible city in the world for an outbreak. But now, this has become a truly worldwide problem with many countries around the globe shutting down schools, borders, travel, and large gatherings.
At Love Justice, we are committed to doing our small part to support the measures being recommended by health experts. In some places, our transit monitors are working with local authorities to screen temperatures of people crossing the border. Our data team is studying the growth and spread of the virus to contribute to the understanding of why it is spreading so quickly in some places but not others. (Nepal borders China, but currently has no confirmed active cases of coronavirus, and there are relatively fewer cases in all the countries where we work.) And we are directing our project staff and children on how to do their part, and to follow the guidelines of health experts and local authorities. We support the robust measures being enacted around the world because we believe they have worked and are working to slow the spread of the virus.
As of today, March 20, some reports show evidence that the shutdown measures that stopped the spread in China (which had no new cases yesterday for the first time since the outbreak began) are beginning to work in the rest of the world. There is no doubt that many new cases will arise in the coming weeks as testing improves around the world and the virus continues to spread. But the rapid escalation of the seriousness of the situation we have experienced in the past few weeks will not last forever.
As much as the world has changed over the last few weeks, some things remain the same. This pandemic has been a powerful reminder of the consequences of our actions, that we all have a responsibility to do our part to help and protect humanity—especially the weak and vulnerable around us—even if it is a tremendous sacrifice. We believe in a world where human life is valued! Whether it is our own family, friends, neighbors, or community, human beings are worth protecting whatever the cost. That is what our teams are still doing every day around the globe, and what the world is collectively doing right now—joining together in unity to protect one another. And it is working.
We are so thankful for everything you are doing to share the love and compassion of Christ. Your commitment of prayer, support, and generosity for the work we continue to do in the fight against the greatest injustices is truly humbling. Thank you!
As we look to the uncertainty of what the coming weeks may bring, we are going to be sharing stories of freedom, joy, and hope—which we all could use a bit more of in these turbulent times!
Sincerely,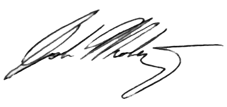 John Molineux
President of Love Justice International