Dear Friends,
As Tiny Hands International has grown and our work has expanded beyond our children's ministry to other areas like human trafficking, we wondered whether the name "Tiny Hands" accurately reflected the nature and extent of our work. In preparing for the significant expansion of our five-year plan, we felt that the time was right for a change.
"Love Justice" is a name that succinctly encapsulates our mission statement: sharing the love of Jesus Christ by fighting the world's greatest injustices. We see ourselves as calling the Church all over the world to incorporate love in action toward "the least of these," and we believe this is an essential component of how the gospel is communicated to the world.
Thus, we can think of "Love Justice" as speaking this vital message to the Church. Justice is at the heart of the gospel. Although the word can sometimes be used to refer to punishment or a harsh and cold response to evil, we believe that God's justice—the justice of the gospel—is really an extension of His love. Therefore, we also see "love" as the key motivation for the justice of God, which we hope to promote through our work.
Sincerely,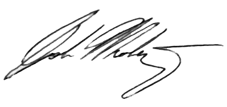 John Molineux
President of Love Justice International