At Love Justice, we believe human life is priceless—regardless of where you live, what you look like, or who your grandparents are. Men, women, and children should NOT be for sale. Orphaned children deserve a family, a home, and an education. But unfortunately, there are parts of the world where lives are not valued equally and where beauty is not seen.
In those places, humans are trafficked and sold like cattle at the market into sex slavery, labor slavery, and more. In fact, there are an estimated 40 million slaves living in the world right now—more than any other time in history. And according to UNICEF, there are over 153 million orphaned children in the world who may feel utterly alone, helpless, and unsure of how to move forward.
Through our anti-trafficking work, as well as our family homes and schools, we are standing in the places where lives aren't valued equally, and where beauty is not seen, to love people and fight for justice.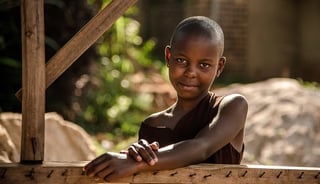 We see the beauty of that one 12-year-old girl lured across a border in Benin to be sold into slavery, whose life no one may ever hear about because of the people who work to keep it hidden in the dark.
We see the dignity of that one orphaned toddler boy on the street in Nepal who has no one with power to advocate for him or maybe to even know his name.
We see the inherent worth of that 21-year-old man who wanted to provide for his struggling family and was deceived into labor slavery in India.
We see them. We believe they are worth fighting for, and we want to partner with you to help provide a different future. Freedom instead of slavery. Family instead of isolation. Light instead of darkness. Hope instead of despair.
As we near the end of 2019, we want to remind you of the urgency of these issues across the globe. At least 40 million slaves and 153 million orphans exist in our world. Right now, today.
In light of that, we invite you to choose to see the beauty in those individual lives and to join our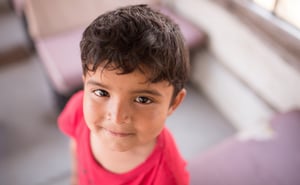 fight for them. From now through the end of the year, several of our partners have blessed us with the ability to offer a matching gift opportunity of up to $250,000! This means every single dollar given to our general ministry operations up to $250,000 donated from now until December 31 will be doubled, extensively increasing the impact of your financial gift.
Each dollar will enable us to expand our work in the most strategic places across the globe to stop human trafficking, care for the most vulnerable, and uphold the value and beauty of human life. During each week of the match, we will be unlocking four stories that show different facets of our work where beauty was seen, justice fought for, and lives empowered—from family homes to investigations to border monitors. Join us for a more in-depth look at the faces and stories behind our work that your dollars make possible.
Every human being is created with intrinsic, infinite, and priceless value, and every beautiful individual deserves a life of freedom and hope. Will you join us in seeing the beauty?