Our donors are the heartbeat of our organization. We simply would not be able to carry out our mission to prevent people from being sold into slavery without them. Recently, a family with a passion for our work helped organize a children's triathlon with all proceeds going to Love Justice International (LJI) and the fight to end human trafficking.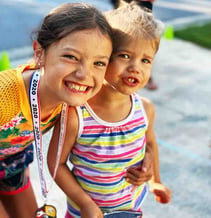 Martin and Katie Huggins were first introduced to Love Justice through Martin's work with N2 Publishing, one of LJI's partner organizations. Katie shares, "As a company, they are already giving to Love Justice, but we just wanted to find a way to do a little more and especially get our kids involved."
Martin and Katie are the parents of six beautiful children, five girls ranging in age from 2 to 11 and a 7-month-old baby boy. Katie says, "During this pandemic, we are fighting for ways to ask 'How can we?' and focusing on what we can do rather than focusing on all the things we can't do right now."
Then a good friend shared with Katie her desire to design a kids' triathlon course using the pool in her backyard and a bike and run trail in her neighborhood.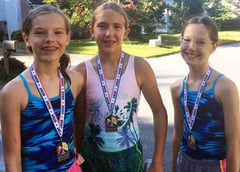 Katie shares, "Martin and I had recently been discussing how we could do more with Love Justice, and I thought why not make it a fundraiser and make an impact? So, I pitched the idea of parents pledging money to Love Justice for each kid that crossed the finish line as a way to encourage and motivate the kids to finish as well as grow awareness for LJI (and the work that they do). They loved the idea! So, our kids got to work making signs and a donation bucket."
Before suggesting the idea of a fundraiser, however, Katie admits, "I hesitated thinking that our small little donation may not be worth it, but the pastor of our church always encourages us to 'Do for one what you wish you could do for everyone.' Even if we only raise enough to keep one person from being trafficked, it'd be worth it!"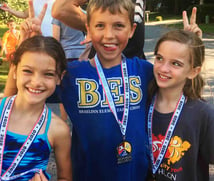 Families participating in the event were given the option to sign up for 30-minute time slots on two separate mornings to keep the groups small for social distancing. Parents then stood along the marked route to watch for cars and help ensure the safety of the kids.
Over the two mornings, 45 kids swam 100 yards, biked 3 miles, and ran .5 mile. Katie shares, "It was SO fun to give the kiddos medals when they crossed the finish line! Everyone loved it so much; they want to do it again! We even included my daughter's Girl Scouts group to earn a patch for participating in the event."
Katie hopes to encourage others that no act or gift is too small stating, "I think sometimes we get stuck feeling like the fight against injustice is too great. We don't know where to start or if it will even make a difference. Just pick one injustice that gets you fired up and do something, anything, even if it's small in your eyes. You never know how that impact may multiply."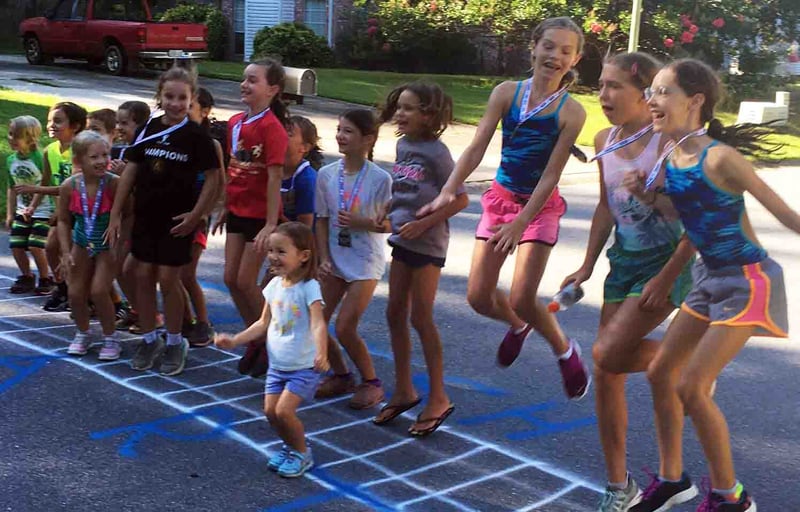 Visit here to learn more about our work and to find out how you can join us in the fight to end modern-day slavery and empower lives with freedom and hope.
*All content, data, and statistics current at the date and time of publishing.