Human traffickers prey on the vulnerabilities of their victims. They view people as their commodity and source for financial gain and are master manipulators, honing in on individuals they perceive to be easy targets for exploitation.
Dominant Factors that Increase Susceptibility to Human Trafficking
According to the United Nations Office on Drugs and Crime, there are many factors that fuel people's vulnerabilities to falling victim to the lies and tactics of their traffickers. These include, but are not always limited to, the following:
Poverty
Poverty makes people more susceptible to being trafficked. It creates unimaginable desperation to search for any sort of relief from the agonizing struggle to meet one's most basic needs. Traffickers feed off of this despair, targeting the poor and marginalized communities to offer individuals false opportunities to improve their circumstances.
Political Instability
Conflict within governments, civil unrest, war, lawlessness, and natural disasters create an extremely unstable environment. People living in these types of tumultuous surroundings are continually fearful for what each day will bring and have limited options for survival or earning a living. Many times, children are separated from their families and left without parents or guardians to protect and care for them.
In addition, political instability can often lead to forced migration as people flee from their homes in search of more stable or secure communities. However, the disheartening reality is that without the support of their family and normal social network, they can end up homeless or living in temporary settlements, unemployed and possibly unwanted by their host community. Traffickers are ready and waiting to take advantage of these tragic circumstances.
Gender Inequality
In many cultures, women are viewed as a piece of property rather than a valued human being. Believed to be less than men, they are paid significantly less for equal work and have fewer rights, if any. Women living in these cultures often have limited access to health care, education, and property. They are also expected to be submissive and obedient to men, which makes them even more vulnerable to the recruitment tactics of human traffickers.
Addictions
Traffickers use substance dependency and addiction to gain and maintain control of their victims. In fact, some traffickers will purposely supply drugs to individuals to break down their resistance and coerce them into forced labor or sex. As a trafficked person becomes dependent on a particular substance, the trafficker is able to use that addiction to keep them trapped in the cycle of abuse.
Online Vulnerability
FBI investigations show that human traffickers frequently use online platforms to recruit individuals into forced labor or sex work. They target vulnerable people by preying on their personal situations, and they groom their victims online by offering fake employment opportunities and the promise of a better life.
Online platforms are a trafficker's playground, making it easier for them to find potential victims, especially those who post personal information, such as their financial hardships, their struggles with low self-esteem, or their family problems.
Traffickers will then target and recruit their victims by appearing to offer help or pretending to be a friend or potential romantic partner. They take advantage of their victims' vulnerabilities and coerce them into meeting in person. They do this by posing as legitimate job recruiters, a love interest offering the possibility of marriage, or even as agents for modeling companies. After establishing a false sense of trust, traffickers then lure their victims into sex work or forced labor.
Preying On Their Victims
All of the factors that make an individual vulnerable to human trafficking work to create both despair and desperation. Desperate people are more likely to believe stories about other people who have found their fortunes in another city or country.
It happens every day.
All around the world, precious lives are violated and devalued. For example, a trafficker may promise:
The opportunity to pursue an education to an orphaned child living in poverty.

A lucrative job abroad to a family member struggling to provide.

The chance for a better life to someone fleeing an abusive home.

The fulfillment of childhood dreams to a young woman hoping to fall in love, get married, and start a family.
Although the methods of deceit vary with each situation, the common thread linking them all together is the innate human desire to pursue a better life full of hope and opportunity.
Are you concerned that you or someone you know might be in danger of being trafficked? Check this list of red flags and resources.
The following trafficking data represents our organization's global findings from the previous two years: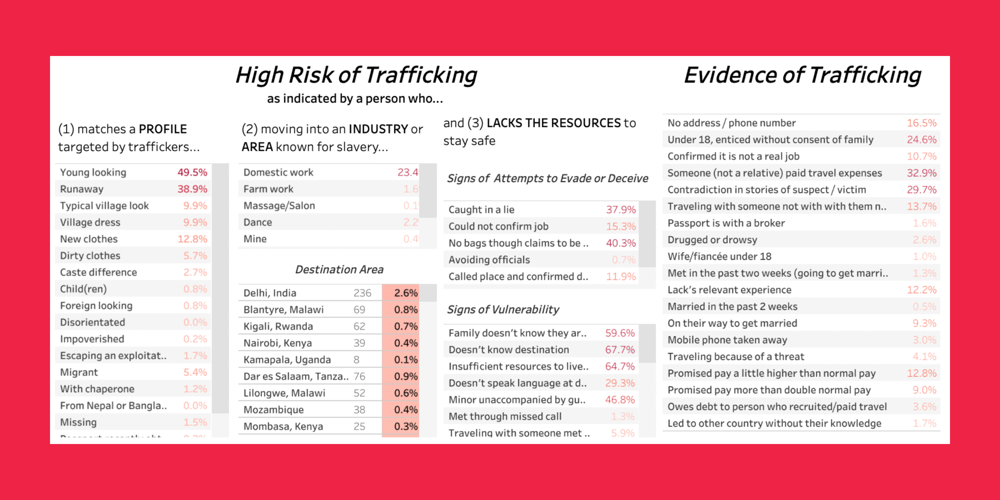 LEARN WHO THEY ARE
The following images are representative and do not picture actual trafficking victims.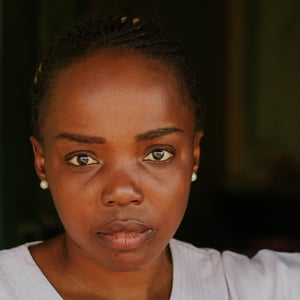 Meet Oseye*: A young mother seeking to provide for her family, deceived with the promise of good employment.
Oseye is a young mother in Kenya, doing her best to help care for her family. While struggling to make ends meet, her husband ordered her to go out and look for work. Under immense pressure to find a solution, Oseye was searching for some sort of possible income when she found an advertisement in a local newspaper stating, "We are looking for domestic workers."
She decided to call the number; however, upon inquiry she discovered that in order to secure the job, she would be required to pay $11 USD, an amount that would be deducted from her salary. This is a common human trafficking tactic often used in order to establish debt bondage with victims. Oseye, however, was excited for the opportunity, so she agreed to the terms and accepted the job.
Our team first noticed Oseye while monitoring at a popular transit station. She wasn't carrying any bags and looked physically distraught. They approached her to ask if she needed any assistance, and she shared that she was trying to get home after working abroad. She explained that her employers had physically abused her and refused to pay her for the work she had been hired to do. Eventually, she was able to escape and find her way to the transit station.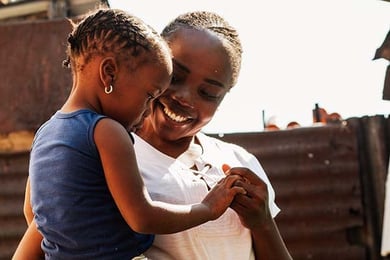 After spending considerable time with Oseye, our team was able to make arrangements for her to travel back home to her family.
Soon after, based on valuable information they received from Oseye, our team was able to track down the female suspect, Vivian*, who was responsible for recruiting her through the newspaper ad. After securing Vivian's contact information, they verified that she runs her operations from the city center, approaching young girls and arranging suspicious jobs for them.
Our staff shared this information with the Directorate of Criminal Investigations (DCI), an organization in Kenya that deals with human trafficking and child abuse. An investigation is underway.
---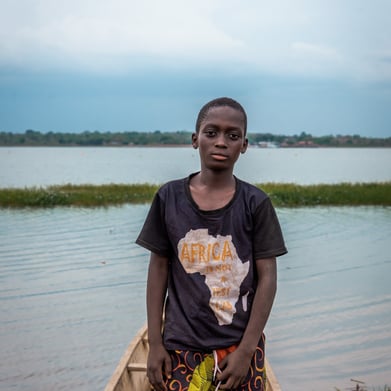 Meet Afi*: A boy lured with the promise of a good education only to be trapped in labor exploitation.
Recently, our team intercepted a young boy named Afi. After his parents passed away, his grandparents took him into their care. They were happy to have Afi live with them; however, life in their village was hard, and the opportunities for a good education were scarce.

After living with his grandparents for some time and doing his best to find work where he could, Afi was approached by a man who offered him the chance of a better life and a good education in a different region of Ghana. Afi's grandparents were eager to help their grandchild pursue a brighter future, so they readily agreed to let him go.

Our team was monitoring at a popular market near Lake Volta when they noticed Afi looking sick, drowsy, and malnourished. They approached him and began asking him some questions and learned that he had been working as a slave for a man over a period of four months without receiving any wages or being allowed to attend school as promised.

After hearing Afi's story, our monitors immediately intercepted him and helped reunite him with his grandparents.
---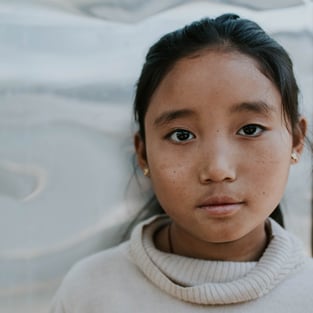 Meet Kadali*: A young girl fleeing from an abusive home environment.
When Kadali was 3 years old, her mother took her from their home in South Asia to escape an abusive, alcoholic husband. As the years passed, they struggled financially, and the mother would often tell Kadali, "Your father didn't leave any money for me; I can't feed you."

Desperate to find a way to provide, Kadali's mother turned to prostitution. As Kadali became old enough to understand, she would often try to plead with her mother to find some other way to earn money to care for them. However, her mother would simply reply, "If you don't like my work, then you can leave the house."

One of her mother's daily customers was a married man named Raju*. Kadali's mother always pressured her to be friendly to him, but Kadali refused to speak to him or even acknowledge his presence in their home.

Our transit monitoring team first met Kadali while she was sitting at a railway station where they were working for the day. She stood out to them because she was carrying just a small, single bag and seemed scared and confused. Concerned, they approached her to see if she needed help.

Once they identified themselves and were able to make Kadali feel comfortable, they started asking her questions about her travel plans. When they learned that she was traveling alone, they were immediately concerned for her safety because of her young age.

Eventually, Kadali shared with our team that she had run away from her home because her mother was a sex worker and was pressuring her to become one as well. She bluntly stated that she would rather die than become a prostitute.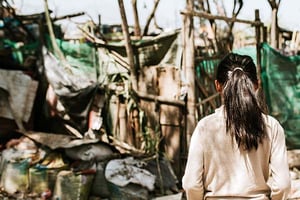 Kadali told our monitors she had been at the top of her class in school. She wanted to continue her studies, but her school was closed due to COVID-19 lockdowns. Stuck at home, Kadali was overwhelmed by Raju's daily presence and her mom's sex work, so she decided to run away. At one point in the conversation, Kadali told our team she despised her life so much, she wanted to end it.

After hearing Kadali's story, our staff determined she would be highly vulnerable to traffickers if they did not intervene. Our team decided to escort her to the local child shelter where she received medical care and safe lodging.

---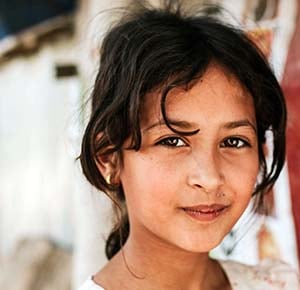 Meet Bimala*: A 12-year-old girl lured away from her home by a 28-year-old "boyfriend" under the guise of love and promise of marriage.
Recently, our team was monitoring at a transit station in India when they noticed a young girl, Bimala, traveling with a considerably older man named Daav*. They found the pair's appearance and behavior very suspicious and quickly approached them for questioning. After recognizing several inconsistencies in their stories, our team separated them for individual interviews in hopes of finding out the true nature of their relationship and travel plans.

During this time, they learned that Daav was 28 years old and was from the same village as Bimala, a 12-year-old. According to Daav, they met each other through a misdialed call, and after their initial conversation, they continued chatting with each other and slowly became close friends.

Eventually, believing that Daav was in love with her and wanting to marry her, Bimala agreed to leave the village with him and travel to a nearby city and stay the night. They were on their way, waiting to board a train at the station, when our monitors noticed them and stopped them for questioning.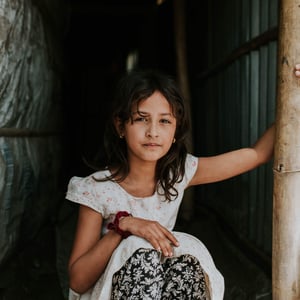 Because Bimala was a minor who was traveling without her parents' permission and did not know any specific details about where she was going, our team determined she was at high risk of being trafficked. They contacted her parents and informed them of their daughter's situation. According to her father, she had been missing since midnight the previous day, and he had just lodged a missing complaint at the local police station.
Our staff then provided Bimala with counseling concerning the dangers of human trafficking and explained to her how many girls her age have been trafficked on the pretext of romantic love affairs and false promises of marriage and good jobs—only to have their lives exploited. They also educated her about the consequences of early child marriage and how sometimes a hasty decision can lead one down a path of destruction with no escape.
Our team notified a child welfare organization about the situation and then escorted both Daav and Bimala to the local police station to conduct further investigation and to file a case report. After providing an official statement, Bimala was taken to a nearby shelter for temporary lodging until arrangements could be made to reunite her with her family. Meanwhile, Daav was kept in police custody for additional questioning.
Worth Fighting For
We believe every life is worth fighting for. We work relentlessly to seek out and protect the most vulnerable. Our team fights trafficking in the most remote places and the darkest corners of the earth, intervening when a life is in danger.

Why? Because these people are not just anonymous silhouettes. They are daughters and sisters, brothers and fathers. Each and every one is a life worth fighting for. Who are you fighting for?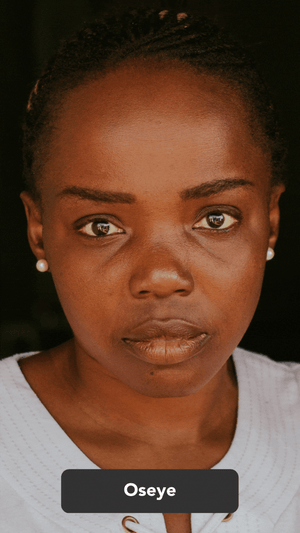 *All content, data, and statistics current at the date and time of publishing. Some locations omitted and names changed for the security and privacy of those involved.
**Originally published on October 21, 2021.