What is GivingTuesday?
GivingTuesday is "a movement that unleashes the power of radical generosity around the world."
The movement aims to create a world where generosity is part of everyday life. It is an encouragement for people to find ways to participate in giving to a person or cause that they care about because "every act of generosity counts, and everyone has something to give."
The idea was born at the 92nd Street Y in New York in 2012 before becoming its own independent nonprofit and global movement.
Join millions of people across 85+ countries participating in GivingTuesday this year on November 28, 2023!
Why give to Love Justice on GivingTuesday?
Love Justice is a nonprofit organization dedicated to fighting the world's greatest injustices through human trafficking prevention and orphan care.
To date, we've intercepted more than 50,000 people to prevent them from being trafficked.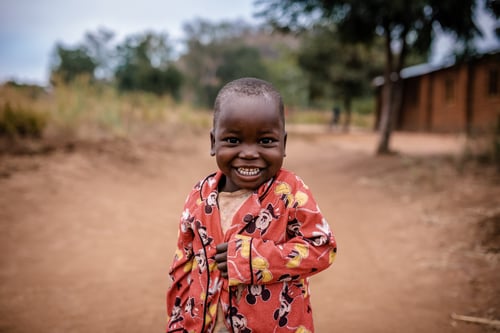 Through impact-multiplying strategies and a commitment to maximizing each and every dollar, we've seen exponential growth in our impact as an organization. Over the last 12 months, it has cost us $201 to intercept one person to prevent them from being trafficked.
In light of this growing exponential impact, we are beginning to dream of achieving a tipping point, where this kind of change becomes self-perpetuating and irreversible. We are beginning to dream of a future where ending human trafficking is truly possible.
We have never been better poised to turn money into impact. Click here to learn more about our impact.
How do I join the movement?
Mark your calendar so you don't forget: November 28, 2023!
Give a one-time or monthly donation

.

Signing up to give monthly makes you a member of our Project Beautiful community. You will receive exclusive updates from the field as well as a T-shirt and bracelet with a single bead representing one life that you helped bring to freedom, with the name, age, and home country of a real person we've intercepted.

Check to see if your employer will match your gift through Double the Donation.
Download the GivingTuesday Toolkit to learn how to rally your friends in the fight against human trafficking and encourage them to support Love Justice on GivingTuesday!


*All data and statistics current at the date and time of publishing. Names changed and some specific locations excluded for privacy and security purposes. Images are representative and do not picture actual victims.