To date we have intercepted over 24,000 individuals to prevent them from being sold into human trafficking. Here are a few stories, directly from the field, of people being empowered with freedom and hope.
Nepal: Team Intercepts Minor Female Crossing Border for Promised Work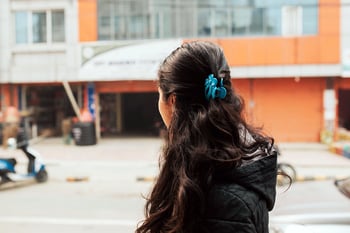 Our staff recently stopped a young girl who was trying to cross the border alone. During the interview, they discovered that she was only 17 years old and had run away from her home to go to India to work as a domestic helper. Upon further questioning, it was clear that she did not have enough specific information about her future job, including the address of her final destination or even any contact information for her employer. Her family was unaware of her travel plans, and when contacted, they requested our staff to stop her. Recognizing a high risk of trafficking in this case, our team intercepted the minor female and sent her back to her family.
---
India: Team Assists Vulnerable Female and Helps Her Return Home

While monitoring at a busy bus terminal, our team noticed a young girl who was carrying a small bag and talking on a phone. After a few seconds, she returned the phone to a man who was sitting nearby, and then she sat down next to him. They proceeded to talk with one another for several minutes.

Staff from the bus station came up to our monitors and informed them that the man sitting with the girl was a pimp who often recruits young girls by bribing them with false offers of jobs and accommodations. While our team was learning this information, the man walked out of the bus terminal, leaving the young girl unaccompanied.

In his absence, our staff immediately approached the female to see if she needed any help. When they asked about her travel plans, she said she was on her way to Jammu to marry her boyfriend, Pankaj*. During further questioning, she revealed that she had initially met him three months ago through a misdialed phone call. They had stayed in touch with one another, and eventually decided to marry. She shared that she had never met him in person before but had seen his photo on WhatsApp.

When our team asked why she was traveling without any luggage, she shared that Pankaj had promised to buy her new clothes as soon as she arrived. Concerned for her safety, our team continued to question her. During the interview, it was discovered that she had run away from her home by taking a bus from her town to Bareilly. Shortly after she arrived there, she met Naresh*, the man she had been sitting with when our staff first noticed her. While talking to Naresh, she mentioned her plans to go to Jammu and asked him if he would help her since she wasn't sure how to travel to that location.

Naresh promised to help her and asked her to accompany him to the Kaushambi bus terminal. However, they arrived at Kaushambi in the evening, so he took her to his mother's home where she could safely spend the night. Early the next morning, he brought her back to the bus terminal and asked her to wait for him while he went to a meeting. He promised to return soon to help her continue her journey to Jammu. Thankfully, this is when our staff first noticed the two of them and intervened.

Our team asked her if she had Naresh's phone number. She gave it to them, but when they tried to contact him, his phone was turned off. The young girl said she had paid for all of her own travel expenses, but she wouldn't tell them how much money she had when she first ran away from her home. She refused to go back to her house and was adamant about continuing her travels to Jammu.

When our staff asked for her family's contact information she refused to give it, saying she couldn't remember any of their phone numbers. However, she eventually agreed to give them Pankaj's contact information. Our team called him and asked why he had encouraged the young girl to run away from her home to meet him in Jammu. Although he admitted to knowing her, he said that he did not ask her to come to his home, and then he started arguing with our staff.

They asked him for her family's contact number, but he refused to give it and hung up the phone. Later, the young girl demanded to call him again. She spoke to him and asked him to give our team her family's contact information. He eventually provided her father's phone number. When our team dialed the given number, the young girl's uncle answered the phone. After he heard about her situation, he asked our team to send her back to her hometown by herself. Our staff cautioned that she should not be traveling alone and explained that she didn't have enough money to pay for her transportation.

The uncle was not very cooperative, so our team decided to take the young female to the nearest police station for further assistance. The officers collected all the necessary details about the girl and contacted her parents. They urged them to come and pick up their daughter from the police station. After all documentation, with due diligence, the young female was handed into the care of her parents, and she is now safe at home in her village in Uttar Pradesh.
---
Malawi: Team Assists Police with Trafficking Case; Suspect Arrested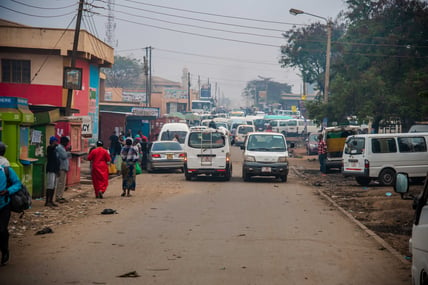 The police recently contacted our team in Mchinji to inform them that they had detained three men and a woman who were traveling to Zambia. The female in the group, who was from Mchinji District, said they were traveling there to help her sister harvest groundnuts and maize.
She explained that her sister had left the previous year for farm work but had recently become sick, so they were traveling to help her. The female told our monitors that an agent named Joel* was connecting them with the farm owner and had paid for their travel expenses. She said that they would only be in Zambia for a week.
However, during additional questioning, each of the three men in the group gave a different account as to how and why they were traveling. Upon further investigation, it became clear that one of the men in the group, Peter*, was attempting to traffic the other three individuals to Zambia for farm labor. The suspect was arrested by the police and is due to be prosecuted in the coming weeks.
---
Rwanda: Monitor Intercepts Four Children Traveling with Strangers Posing as Family Friends; Three Suspects Arrested

The potential victims in this case are from a village in the Muhanga District, and they were traveling without their families' consent. They are all related to each other, but they don't belong to one family.

Asifiya*, a 16-year-old girl, shared that they had been approached by strangers who said they had been sent by the children's parents to take them to Kigali to visit family members who live there. The suspects convinced the children that they knew their parents because they were able to explain how they were all related to each other. Trusting the strangers, the children agreed to travel with them.


When the group reached the bus station in Kigali, Eugenie*, a 4-year-old, was crying inconsolably. Her behavior caught the attention of one of our female monitors. She was concerned because the little girl was obviously very distressed and no one in her group seemed to care. Our monitor observed the group for a while and then asked the police to accompany her for questioning.


When she started speaking to the group, the children all started crying and stated that they wanted to go back home. The police took the potential victims and the suspects to the police station for further questioning. After the children shared what had happened to them, the suspects were arrested. Our monitor contacted the children's parents who immediately came to the station to pick them up. An investigation is ongoing, and our team intends to follow up as the case proceeds.

---
Zimbabwe: Team Redirects At-Risk Female Traveling to South Africa for Promised Work
A 24-year-old woman by the name of Esinath* was recently spotted by our monitors. They observed her for a while, and when they realized she intended to travel somewhere, they approached her for an interview. She told them she was planning to travel to Johannesburg, South Africa, to look for a job as a domestic helper. She had been promised that recruiters would meet her at the transit station in South Africa and offer her the employment she desired.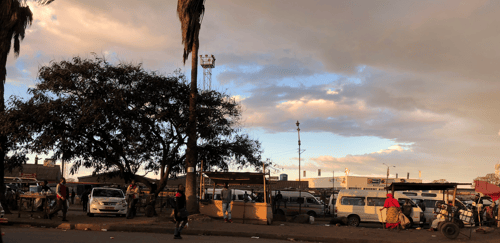 Upon further questioning, our monitors learned that Esinath didn't have any contacts in South Africa and didn't have any of the travel documents or papers required for someone intending to stay in a foreign country. She revealed that she had been asked by her transporter to pay 1,500 rand ($105 USD) to cover the cost of her trip, and she shared that they were planning to use illegal crossing points to travel to South Africa.

During the interview, our monitors learned that Esinath was traveling with only 1,000 rand ($70 USD), money she had earned from various small jobs. They knew her lack of financial resources would put her at high risk of being exploited or abused in South Africa because she would be desperate to earn a living.

Recognizing multiple red flags in her situation, our staff immediately intercepted Esinath to keep her safe. They then counseled her about human trafficking, explaining how traffickers often lure their victims with the false promise of employment. After talking with our team, Esinath agreed to go back home and stay with her uncle and find other means of earning a livelihood rather than jeopardizing her safety in a foreign country.
---
Uganda: Staff Intercepts Female Stranded at Station After Fleeing Potential Trafficking Situation

Prista* is a young female from Moroto District. A woman named Salima* approached Prista and several other girls in their village, posing as a sponsor who was looking for young girls who were unable to complete their studies due to a lack of funds to pay their school fees. Salima promised these young females that she would help them further their education in handcraft skills by offering them jobs working at a manufacturing industry located in Luwero (Central Uganda).

This job offer sounded too good to be true, and the girls went to their parents and excitedly told them about the opportunity. Salima even gave the parents small sums of money as advance payments, to demonstrate her goodwill and to show them how rich she was. The girls traveled with Salima to Kampala, where they checked into a lodge for the night. While there, Salima abruptly informed the young girls that they would be working in Nairobi first and would need to earn enough money there to pay for their education. Upon hearing this, Prista realized that she had been deceived, and she refused to go to Nairobi. However, the three other girls immediately accepted Salima's offer. Their photos were taken, and early the next morning, they were picked up by an unknown person who was traveling with them to Nairobi.

Meanwhile, Salima remained behind at the lodge to try to convince Prista to travel. When Prista continued to refuse the offer, Salima told her she would not be allowed to return home until she reimbursed Salima for the amount of money she had paid to cover her transportation costs to Kampala. With no money in her possession, Prista was unable to pay Salima back. Desperate to escape, Prista found a way out of the lodge, and she ran to the nearest transit station, seeking assistance to return home. Our team was monitoring at the station when they noticed Prista's distressed appearance. Concerned for her safety, they immediately approached her to see if she needed any help. After hearing Prista's story, our staff comforted her, and then they arranged her safe transportation back home.
---
Kenya: Team Intercepts Minor At-Risk Female Traveling for Work and Reunites Her with Family
Our staff recently noticed Syprine*, a 17-year-old girl who was wandering down a street in Nairobi. She was alone and seemed confused, so they approached and introduced themselves and then began to interview her.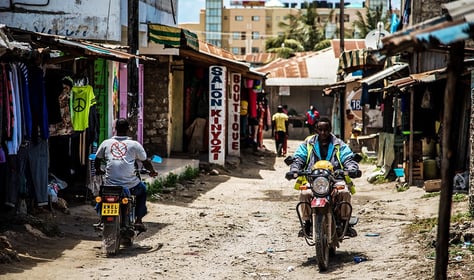 Syprine shared that an unregistered agent had arranged and paid for her travel expenses to go to Nairobi for a promised job. Since commuter buses were not operating due to COVID-related lockdowns and curfew measures, Syprine had used several different private vehicles to travel to Nairobi.
During the interview, it was clear that Syprine did not know any specific details about her promised employment, and our monitors became concerned for her safety. They warned her about the potential danger she might face if she continued to pursue this suspicious job, and they advised her to return to her home.
Our monitors called Syprine's father to inform him of the situation and to explain the nature of their work. Her father did not know anything about human trafficking, and after talking with our staff, he became very concerned for his daughter's safety and sent money to pay for her bus fare. Our team then took Syprine to a shelter for safe lodging while they worked with the police to organize her transportation home. Syprine was reunited with her parents the next day.
---
Sierra Leone: Monitor Intercepts Young Girls at Border Crossing; Suspect Arrested!

Recently, one of our monitors went to check several different border crossing points. When he arrived there, he noticed Rugiatu* and Mattu*, two young girls riding on the back of a motorbike. When stopping the bike and asking questions, the monitor noticed that the young girls did not speak any language except Mende, and this prompted him to immediately intercept them.

Shortly after the interception, the suspected trafficker, Mr. Kamara*, came to the border crossing point with four more girls. During questioning, the young girls shared their story. They told our monitor that Mr. Kamara had visited their village and convinced all of their families that he would take them to Guinea to keep them from getting pregnant at a young age. He offered to teach the older ones tailoring, with the promise of being paid a good salary, and he promised to provide the younger girls with a good education. He even claimed to be the principal of an English school in Guinea. However, upon further investigation, our monitor was unable to locate any documentation to confirm this claim.

Mr. Kamara was taken into police custody for further questioning, and the children were taken to a shelter for safe lodging until a family member could come pick them up. Several days later, our monitor followed up on the case and learned that the children had been reunited with their families.
---
South Africa: Female Pursuing Questionable Job Seeks Advice After Reading Freedom App Pamphlet
A South African female contacted our team after receiving a pamphlet about The Freedom App. The woman shared that she was originally from Limpopo but had moved to Johannesburg about five years ago after she lost her job. She told our team that she was the mother of three children and had been trying unsuccessfully to find stable employment to provide for her family.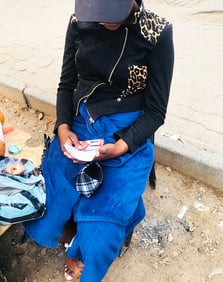 Unable to find permanent work, she had been selling avocados and mealie-meal to make a living. She indicated that she had recently applied for a position as a domestic helper because the employment package was exceptional for the type of work she would be doing. She mentioned that she had sent the WhatsApp message per the instructions listed on the job posting. After a day, she received a call from a woman who introduced herself as Diane.
Diane told the female that she recruits young women to work in the homes of rich people, stating that the applicants for the domestic helper jobs don't need any related experience. She emphasized how glamorous the job would be for a young, inexperienced woman in need of work. During the interview, the recruiter was noticeably vague and refused to give any specific details about the job or her business.
After talking with our monitor, the young female decided not to continue to pursue this job because of the warning signs: the job was too good to be true, no work experience was needed, and she felt like she was being targeted and lured with the promise of a glamorous lifestyle.
---
Want to join the fight to end human trafficking? Visit here to learn more.
*All content, data, and statistics current at the date and time of publishing. Some locations omitted and names changed for the security and privacy of those involved.