Every month, we receive stories directly from the field about men, women, and children being prevented from a life spent in slavery. Each and every one gives a unique glimpse into the work being done on the front lines to stop human trafficking and impact people with freedom and hope.
Zimbabwe: Minor Runaway Intercepted Prior to Being Forced into Child Prostitution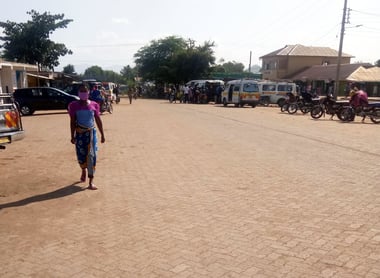 Masimba*, a minor girl, had been living with an abusive stepmother ever since her father died. To escape the ongoing abuse, Masimba eventually decided to run away from home. Unsure of where to go, she asked strangers for help, and they arranged transportation for her to Rutenga. She arrived there in the middle of the night. Due to the late hour, her unfamiliarity with the city, her lack of resources, and her young age, Masimba was at high risk of being trafficked or abused.
While she was wandering around the transit station, a prostitute named Tanaka* offered to provide her with safe lodging for the night. One of our contacts found out about Masimba's vulnerable situation and informed our staff. Our monitors went to Tanaka's residence to interview the child, but she was nowhere to be found because Tanaka had hidden her and did not want her to be questioned. Our staff immediately became suspicious of Tanaka's motives for helping Masimba. Based on her behavior, they were concerned that she was intending to force her into child prostitution. When they threatened to report the situation to the police, Tanaka showed them where Masimba was, and they were able to interview her and offer their assistance.
Since Masimba's only guardian was her stepmother, our team knew it would not be safe for her to be returned to the abusive home. Our staff collaborated with a trusted partner organization and arranged safe lodging for her until appropriate next steps can be determined.
---
South Asia: Team Assists Minor Runaway Fleeing Exploitative Labor Situation

Our team recently spotted Sani*, a 13-year-old boy who was shabbily dressed and empty-handed. He was clearly unsupervised, so our staff approached him for questioning. He said he was traveling alone to meet his parents. However, upon further questioning, he was unable to provide an address for them and said he had never been there before. He claimed to be traveling from a village where he had been working in a corrugated box manufacturing factory.

While interviewing Sani, our team noticed cut marks on his face and lips. They asked him what had happened and how he had been hurt. At first, he was hesitant to tell them, but when they assured him they only wanted to help, he told them that his employer had hit him because he was not doing a good job at the work he had been assigned to. He further shared that he was frequently beaten by his boss.

Our staff asked Sani to accompany them to the police station for further assistance. Along the way, they counseled him and made him aware of trafficking. They then asked him about his parents' whereabouts. Sani told them his parents live in the same town as the factory and were the ones who had put him to work there. When asked about his working conditions and salary, Sani said he was paid a daily wage of $5 USD and was expected to work more than 10 hours each day. He also added that whenever he didn't go to work, his parents would beat him and then forcefully send him to the factory. Sani eventually decided to run away and was planning to go to his grandmother's home in a different city.

Sani told our team he had run away from his home a few days earlier. He said he didn't want to go back home because his parents would force him to work in the factory. He asked our staff to help provide him with a different place to stay.

Since Sani didn't want to go back home, our team handed him over to a trusted child welfare organization for further assistance. He is currently staying at a shelter home until appropriate next steps can be determined.
---
Malawi:

Arrests Update!

Male Suspect Arrested for Deceiving Female into Prostitution

: A 20-year-old male suspect was arrested for human trafficking. The suspect had introduced a young female into prostitution through deception. He was arrested and is currently awaiting court proceedings.

Two Suspects in Police Custody for Child Labor Trafficking

: Two arrests were made in this case. The first suspect, a 51-year-old male, was arrested for child labor trafficking. He was arrested and was brought to the police for further investigation. The second suspect, a 36-year-old female, is a business owner operating in Lilongwe who was arrested for child labor trafficking. She is currently being held in police custody.

Suspect Arrested for Child Marriage, Awaiting Prosecution

: A 20-year-old male suspect was arrested for a case of child marriage. Currently, the suspect is under police bail, awaiting prosecution in a court of law.

Suspect Sentenced to 13 Years in Prison for Defilement and Child Trafficking

: Our lawyer prosecuted this matter, and the 21-year-old suspect in this case was convicted and sentenced by the Magistrate's court. He was sentenced to 8 years for defilement and 5 years for child trafficking. The sentences are to run consecutively, totaling a sentence of 13 years in prison.
---
South Asia: Acting on Tip-Off from Contact, Team Intercepts Two Females; Case Filed!

Namrata* and Puja* were working in a small shop when they met Dipak*, a man who introduced himself as an employment agent. Knowing that the girls were looking for good job opportunities in foreign countries, Dipak lured them with the promise of arranging lucrative employment for them in Kuwait.

Initially, Dipak told them that they would travel to Kuwait from an airport nearby, but then he changed the travel plans at the last minute and asked them to meet him at a different location, explaining that they would need to travel from an airport in a neighboring country. He hired a taxi to transport the girls along a minor route, but he himself didn't travel with them. Instead, he took a bus and promised to meet up with them near the border.

Dipak arrived at the border first and started calling the girls and giving them instructions about their meeting location. A local man, one of our high-value contacts, overheard Dipak's phone conversation and informed our staff. Our monitors immediately went to the area and waited for the girls to arrive. In the meantime, Dipak had also called one of his friends to that same location to help him get across the border with Namrata and Puja.

When the two girls arrived at the border, our staff immediately approached them. With the help of the local police, our team started questioning the girls and the two suspects. Initially, Namrata and Puja were unwilling to disclose the truth because they were frustrated that our team was stopping them from traveling abroad. Upon further questioning, it was evident that the answers of the suspects and the girls were not matching up with one another.

Our staff escorted Namrata and Puja to the shelter and provided them with counseling about human trafficking. After listening to our team's warnings about the dangers of traveling abroad, the two girls started opening up. They shared with our staff that they were also a bit suspicious when they realized Dipak was trying to take them across the border using a minor route near a forest. However, due to their poor financial situation and desperate need to provide for themselves, they ignored their suspicion that something was wrong. After receiving thorough counseling and education about human trafficking, the girls were sent back to the safety of their homes. A legal case has been filed against the traffickers.
---
Uganda: Minor Girl Deceived by Neighbor with Job Offer, Intercepted and Reunited to Mother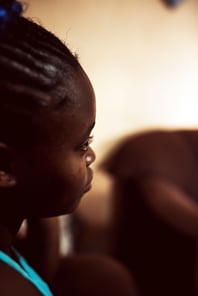 Daya*, a minor girl from Namisindwa District, was offered employment by Kamali*, a female acquaintance from her village. Kamali promised Daya a job working as a domestic helper in her home in Kenya with a monthly salary of Ush 300,000 ($84 USD). Kamali also offered to pay for her transportation to Kenya. Daya decided to accept this amazing opportunity, and then she left her home without informing her parents of her plans.
When Daya's mother, Nyasha*, realized her daughter was missing, she started searching everywhere for her. Kamali's 4-year-old daughter told Nyasha that Daya was in their house. Nyasha immediately went to Kamali's house to see if her daughter was there, but Kamali denied it.
Several days later, Nyasha overheard a conversation where someone mentioned the work of Love Justice Uganda. She immediately sought their assistance and asked them to help her find her daughter. After interviewing Nyasha, our staff informed the police of the situation. Several police officers forcefully entered Kamali's home and found Daya hidden in one of the rooms. They arrested Kamali and rescued Daya. Kamali has been charged with human trafficking and is currently being held in police custody as she awaits court proceedings. Our staff arranged medical care for Daya, and then they released her into her mother's care.
---
Kenya: Female Recruited for Domestic Work Escapes Before Being Forced into Prostitution

Our staff was recently contacted by a trusted contact, an employee at the train station, who informed them of a young-looking woman named Linda* who had run away from her home to Nairobi. After talking with the contact, our team immediately went to the train station to meet with Linda and to offer their assistance.


During questioning, Linda shared that she had been enticed by an agent named Linet* who had promised her a domestic helper position. Linet had organized the transportation and paid for their expenses as they traveled together to Nairobi. Upon arrival, Linet introduced Linda to a certain man and then left her alone with him. This man took Linda to a nearby guesthouse, intending to sexually abuse her since he had already paid Linet for her "services."


Linda was horrified when she realized that Linet had brought her to Nairobi for prostitution instead of domestic work as she had been promised. She managed to escape from the guesthouse, and she ran to the transit station where she spent the night on a bus. She didn't have any money to purchase a return ticket home, so she was stranded and unsure of what to do next. Thankfully, an employee at the station, who is also one of our contacts, noticed her distress and informed our staff about her situation. After listening to Linda's story, our monitors comforted her, contacted her father, and then organized her safe transportation home.
---
South Africa: Freedom Project Monitor Redirects Woman Pursuing Questionable Job Posted on Facebook
A Freedom Project monitor found a suspicious-looking job advertised on Facebook and noticed in the comments that a woman from a neighboring country had shown interest in the position. The ad was for a domestic helper job in Johannesburg. Based on the comments, it was clear that the suspect immediately took a keen interest in the young woman and was excited to find out that she was not from the city. The suspect quickly responded to her questions and told her she was the best candidate for the job.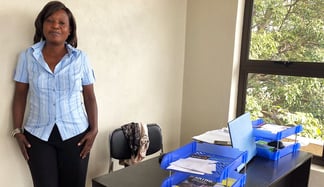 When our staff called the number posted on the ad, the suspect told them they were specifically looking for young women but then refused to share any information regarding the company or specific details about the job. Based on the recruiter's vague responses, it was evident they were definitely hiding their identity and were planning to confirm the employment of the young woman from another country despite Johannesburg having a large pool of unemployed people to draw from.

When our team contacted the potential victim, she shared that she was from a small town and had never been to Johannesburg before. Our monitor provided her with counseling, educating her about human trafficking and warning her of the potential risks she might face if she continued to pursue the job. After talking with our monitor, the young woman discussed the opportunity and the possible dangers with her parents. They agreed that she might be putting herself at high risk of being exploited, so after weighing all the options, the female decided not to take the job offer.

---
Tanzania: Team Intercepts 14-Year-Old Traveling for Work

Busarah* is a 14-year-old girl who was recently intercepted by our team. During questioning, she claimed to be traveling from Kigoma to Zanzibar to visit her sister who is working as a domestic helper there. Busarah was traveling with a young man named Abdul*.

Our team separated them for individual interviews. When questioned, Abdul said he had been instructed to take Busarah to her uncle's home, which is where Busarah's older sister works. During the interviews, our team learned that Busarah was actually traveling for the purpose of work. Our monitors then called her mother to assess the situation, and she told them that she had no idea her daughter was going to Zanzibar. Our staff intercepted Busarah and took her to a safe house where she will stay until appropriate next steps can be determined.
---
When we work together to end the world's greatest injustices, each effort multiplies into one incredible impact: one life changed, one community liberated, one free world. Learn how you can make an impact and help prevent modern-day slavery here.
*All content, data, and statistics current at the date and time of publishing. Some locations omitted and names changed for the security and privacy of those involved.