Every day, our transit monitors stand guard to identify and stop trafficking as it is occurring, BEFORE vulnerable lives are exploited and sold into slavery. Each week brings more stories of freedom as more precious names are added to our ever-growing list of interceptions—over 22,000 people to date! Here are a few of the stories our team shared from January.
Nepal: Female Being Lured Across Border by Facebook Boyfriend, Intercepted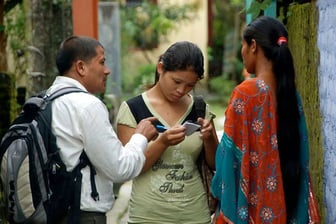 Our staff noticed a young girl traveling alone toward the border. When they stopped her, she told them that she was meeting someone in India. Upon further questioning, our team found out that she was running away from her home to meet a man she had fallen in love with after getting to know him for several months on Facebook.
Realizing the high risk of trafficking in this case, our staff contacted her family to collect additional information and to assess the situation. The family requested our staff to stop her at the border. Later, she was provided counseling and then sent back to her home with her guardian.
---
India: Team Assists Minor Runaway Victim of Labor Trafficking

Recently, our team spotted a minor boy standing near the stairs of a busy bus terminal. He was unaccompanied and wandering around the area empty-handed. When the team approached him, he said that he wanted to go back to his home in Uttar Pradesh, but he did not have enough money to pay for his bus fare.

Upon further questioning, he shared that he had been working as a helper in a cloth-stitching factory in Delhi. Three months ago, he had been approached by a woman (the trafficker's aunt) who offered to take him to Delhi for work. When they arrived in Delhi, he started working in the factory. Although the woman was kind to him, the trafficker and his brothers often physically abused him.

He told our team that he worked 15 hours a day (9:00 a.m. to midnight), 7 days a week, and he was never paid any wages for his labor. Instead, he was given two meals a day in exchange for his grueling work. He also shared that his movement was restricted to the point where he was not allowed to step outside the factory premises. He was forced to work, eat, and sleep at the factory.

Early one morning, the young boy found an opportunity to run away from the factory. Shortly after escaping, he met a kind stranger who gave him a small sum of money and helped him board a local bus that took him to the Anand Vihar Bus Terminal.

During the interview, the minor victim stated that his mother had left him when he was 4 years old, and then his father abandoned him when he was only 9 years old. His grandmother took care of him and his siblings, and they never had any more contact with their parents. Unfortunately, he could not provide his grandmother's contact information, so our team reached out to a child welfare organization. After hearing the minor victim's story, they took him into protective custody after completing the documentation with due diligence.
---
Malawi: Team Helps Labor Trafficking Victims Return Home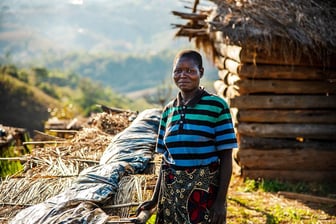 The victims in this case are a husband and wife who had been invited by a man to work on his farm in northern Malawi. He promised to pay them MK 150,000 (approximately $200 USD) for a season of work. He told the couple to make all their travel arrangements, and he promised he would cover their travel expenses when they arrived.
They had been communicating with this man for about a week; however, when they arrived in Blantyre, they were unable to contact him. The next day, our monitors discovered the couple stranded at a bus depot. After hearing their story, our monitors tried to contact the farm owner, and he eventually answered their repeated calls. However, he said he no longer wanted the couple to come to his farm because he had found other people to do the labor, and he refused to cover the costs of their return trip. Our team intervened to assist the couple with their repatriation.
---
Rwanda: Monitor Intercepts Missing 3-Year-Old Boy and Reunites Him with Mother

A 3-year-old boy traveled with his mother from their village to Kigali. When they arrived in the city, they went to his aunt's house, and the little boy stayed there while his mother completed training for her job. They had been in Kigali for only two days when suddenly the young boy went missing. His mom and aunt started frantically looking for him, but he was nowhere to be found.

One of our female monitors was working at a station near a bus park, and she saw a man forcefully pulling a little boy across the road. Based on the man's aggressive behavior and the young boy's frightened appearance, our monitor became suspicious, and she approached them to assess the situation. When she asked about their relationship to one another, the man claimed that the boy was his son. However, when the monitor tried to talk to the boy, he started crying uncontrollably, and it confirmed the monitor's suspicions that something bad had happened.

The man was asked about the location of the child's mother, and in his response, our monitor uncovered multiple contradictions. The monitor requested police assistance, and shortly after that, an officer arrived on the scene to question the man. During questioning, the man continued to claim that he was the father of the child. The police officer asked him to take them to the child's mother, and the man agreed to do so, pointing to a nearby location. They started walking toward the area he had indicated, but it was very crowded. In the chaos and confusion, the man was able to escape. Although our monitor and the police proceeded to search for him for some time, they were unable to locate him.

Our monitor stayed with the young boy, reassuring him that he was safe. Together, they went to the local radio station to announce the case in the hopes that they would be able to locate the child's family. Shortly after they made the announcement, someone came to the station to notify them that a child had been reported missing from a nearby home. This person took our monitor and the police officer to the home, and thankfully, the child's mother was able to provide documents proving that he was her son. Because our monitor recognized red flags and intervened, this young boy was protected from child trafficking. His mother and the entire family were so happy to have the child back home, and they thanked our team for their assistance.
---
Kenya: Female Deceived by Friend with False Job Offer, Intercepted Prior to Exploitation
Nakayiza*, a 28-year-old female, was deceived by a friend who colluded with a broker to traffic her to an unknown destination. She was thereafter introduced to a man named Rashid*, who took her identification documents and assured her a job in Qatar as a domestic helper. The broker then told Nakayiza to pay him Shs 60,000 ($16 USD) in order to process and pay for her travel expenses.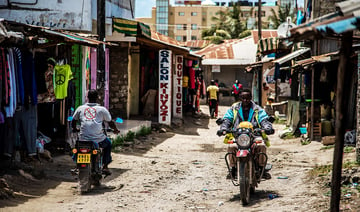 When our staff first noticed Nakayiza, she was sitting by herself and seemed restless and confused. She shared her story with our monitors and told them that she was worried about how she would be able to raise the money demanded by her broker. Our team proceeded to counsel her about how to safely pursue employment abroad. They then searched for the agent to see if he was registered, and when they were unable to locate him, they determined that Nakayiza was being deceived.
They escorted her to the Love Justice shelter where she received counseling and more information about human trafficking. After talking with our team, Nakayiza realized that her friend was involved in a scheme to traffic her to an unknown destination where she would have been exploited. She thanked our team for their assistance and then returned to the safety of her home.
---
Zimbabwe: Monitor Redirects Young Man Pursuing Suspicious Employment

One of our monitors noticed a young man named Brighton* who was walking from one shop to the other, asking about transport agencies. The individuals who work in these agencies are notorious for transporting people illegally, so our monitor approached Brighton to assess the situation. When Brighton refused to answer any questions, our monitor became even more concerned for his safety.


Later, Brighton told the monitor that he was traveling to Pretoria, South Africa, where he had been promised a job. All communication regarding this job had been conducted through Facebook, and the employment had been arranged through one of his friends. This friend, who was already in South Africa, had advised Brighton to travel via Mozambique because he did not have adequate papers to travel to South Africa along the legal routes.


Due to his home situation, Brighton had never considered the potential risks associated with this opportunity. His parents had passed away a long time ago, and he had been staying with his grandmother who was struggling to provide for Brighton and his little brother. The monitor counseled him about the potential danger associated with his future employment and encouraged him to take the right steps to work outside the country, stressing that he needed to obtain a passport and all the required work permits. After listening to their warnings, Brighton decided that he was in a potentially dangerous situation and agreed to return to the safety of his home.
---
Uganda: Team Intercepts Two Females Being Lured to Kenya with Suspicious Job Offer
Namutosi* was contacted by a man who introduced himself as Zaid*. He claimed that he was recommended by Namutosi's cousin, Chulu*, to contact her about a prospective job in Kenya. During their conversation, Zaid offered Namutosi a job working in a dance hall/bar; however, he did not reveal the exact address of the promised place of employment.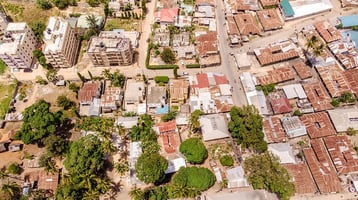 Namutosi accepted the job offer, and then Zaid sent her money for her transportation expenses. He gave her specific instructions for her trip and told her she would be traveling with another female who would be working with her in the dance hall. Namutosi followed his directions and traveled to Kampala where she met up with the other female traveler. The two of them were preparing to continue their journey to Kenya when our team approached them for questioning.
During the interview, Namutosi shared that she did not know Zaid personally, and she revealed that he had instructed her not to interact with anyone and to keep her travel plans absolutely confidential. Our staff recognized these red flags and continued with further questioning. When both females shared that they had never worked in a bar before, our team became even more suspicious about the legitimacy of the job offer.
Eventually, our monitors determined that the females were being lured into another country with a job that was too good to be true, due to their lack of relevant work experience. They then intercepted the two females, counseled them about the dangers of human trafficking, and helped them return to their homes.
---
Tanzania: Team Assists Young Female Stranded at Bus Station

After she completed her primary education, a young female was told by her parents to visit her aunt living in Dar es Salaam. She was taken to a village center where she met an old woman who took her to the bus station. The bus conductor was given the aunt's contact information and told to call the aunt upon their arrival.

When they arrived in Dar es Salaam, the bus conductor called the aunt as instructed. The aunt asked him to hand the young girl over to someone who would be arriving on a motorcycle. When the stranger arrived on motorcycle, the female was handed over to his care, with the expectation that she would be taken to her aunt's home.

Unfortunately, the young girl was not taken to her aunt's house; instead, she was dropped off at another home where she was forced to work as a housemaid. The female was distressed and insisted that she would not work there but would leave to go visit her aunt. After a lengthy argument, the homeowner told her to return to the bus station by herself if she wanted to go visit her aunt. The young girl left the house and asked some kind strangers if they would show her the way to the bus station.

When she arrived at the bus station, she did not know what to do next. She was stranded and all alone in an unfamiliar city. Thankfully, she was intercepted and interviewed by some of our staff. After the interview, she was introduced to a social welfare officer who conducted another interview. Later that day, she was taken to a nearby shelter for safekeeping until her relatives could be located and informed of her situation.
---
Visit here to learn more about how you can join with us to protect the most vulnerable, to see their value, and to recognize their worth.
*All content, data, and statistics current at the date and time of publishing. Some locations omitted and names changed for the security and privacy of those involved.