In the almost 20 years since Love Justice's Family Homes Program launched in 2004, we've seen 16 young people grow up and graduate from the program. We love celebrating our kids!
The Family Homes Program takes in orphaned and abandoned children and provides support in a family environment. Kids live together as brothers and sisters in a home with houseparents, receiving the love and affection of a family as well as having their physical needs met and attending school. We currently have 16 family homes, each caring for about a dozen children of varying ages.
In order to graduate from the program, a student must accomplish three things:
Move out from the home and live independently.

Complete their post-secondary program and earn a bachelor's degree or vocational certificate/license.

Obtain financial independence and no longer receive support from LJI in any capacity.
Sailesh, a soon-to-be graduate, and Suresh, one of four graduates from the past year, shared some of their plans and dreams for the future as they embark on higher education journeys abroad. These two young men are already beginning to fulfill the core mission of the Family Homes Program: to create difference makers for Christ in their country.
Sailesh
Sailesh attends a university in South Korea and is enrolled in a two-year bachelor's degree program, studying entrepreneurship and IT. When he finishes this program, he wants to pursue a master's degree in the U.S. Then he plans to return to his home country in South Asia.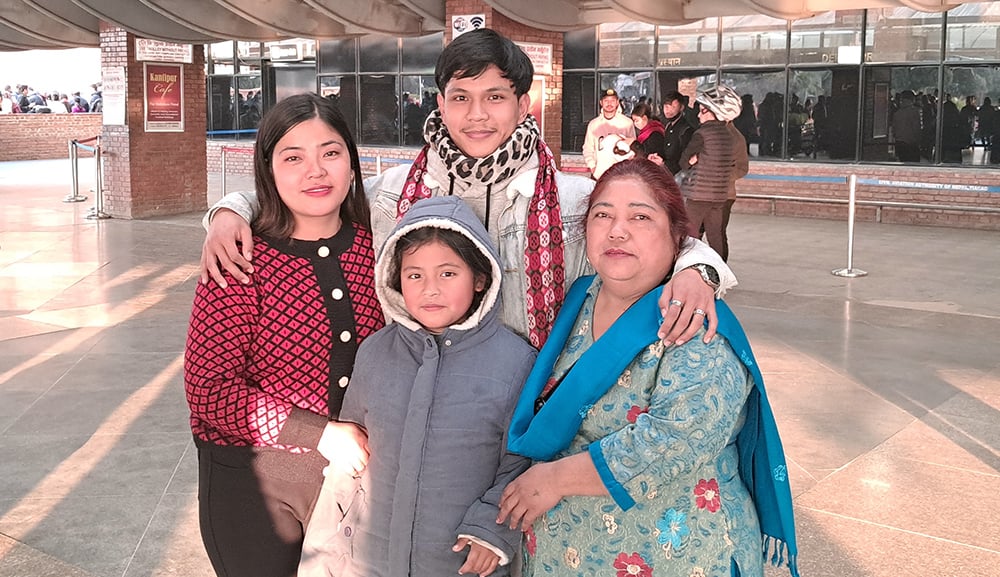 "I have my family, my mom, and I need to make sure she's fine. And I also want to serve my country because all the youth like us are leaving. So I'll come back and serve my country with the knowledge and the skills that I learn from university."
He expressed gratitude toward LJI and the donors who have supported him over the years, wanting to share this message:

"Thank you so much for your help. If there wasn't Love Justice, there would not be me."
Featured below are pictures of Sailesh through the years:
Family Home graduate, Suresh
Family Home graduate, Suresh, has already completed a bachelor's degree in business administration in his home country and is now attending a university in Australia to earn his master's degree. He is currently pursuing a master's in accounting but hopes to change it to one in education.
Like Sailesh, Suresh also wants to return to his country upon graduating with his master's. He dreams of improving the education system in his country—changing course materials at school, training teachers how to use multimedia, and making learning more interesting for students.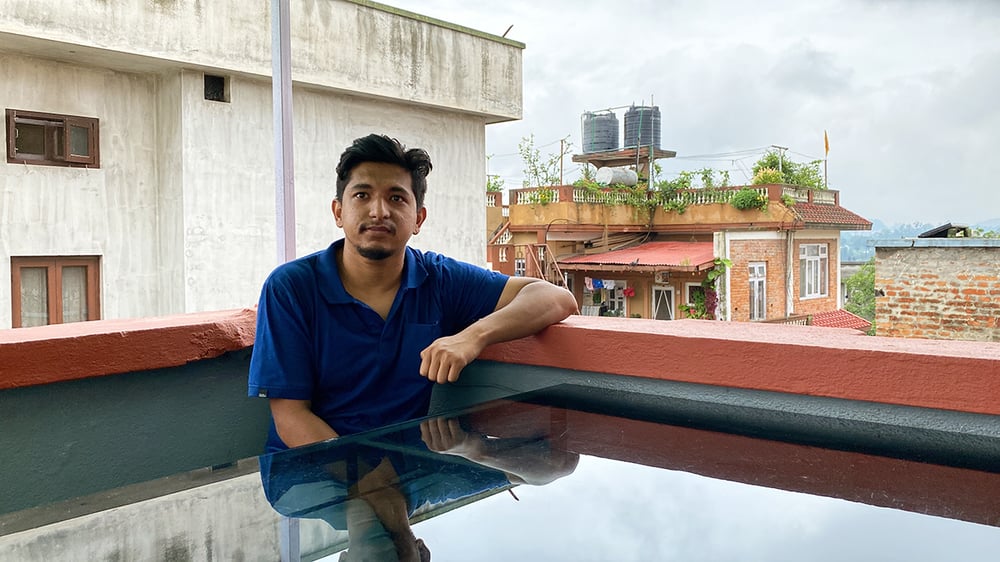 He also dreams of supporting missionaries and churches both in Australia and back home.
"When I was in need, Love Justice provided a place to live, education, and food to eat. So I would also love to help other people," he said. "I think in five years I will be serving people here in my country, helping those in need, helping their children to get an education and jobs, and solving those problems."
He said that without Love Justice, he would probably be working in a small village near his birthplace and would not know Jesus.

"I'm so thankful and proud to be a child of Love Justice," he said.
Suresh came to the family home when he was 8 years old along with his brother, who now studies business in Lithuania. Prior to deciding on attending a school in Australia, Suresh spent some time teaching in The Dream School, where he gained a passion for transforming the school system in his country. He hopes to learn even more teaching techniques at a university.
"Nothing is impossible with God," Suresh said. "Everything is possible; we just have to wait our turn. We should not get overconfident when good things are happening to us, and we should not lose our motivation when bad things are happening to us."
Featured below are pictures of Suresh through the years:
Both of these students will no doubt face challenges abroad. There will be cultural differences and financial obstacles and the possibility that things don't work out the way they dreamed or planned—like any other college student. Please keep them in prayer as they embark on this new journey!
We are so incredibly proud of Sailesh and Suresh and excited to see where life takes them. At Love Justice, we often remind each other that every life is beautiful and worth fighting for, and fighting for justice is worthwhile even if only one life were to be changed from our effort.
But these two students show how much more impact one changed life can have! We believe long-term systemic change is possible by raising up capable leaders in their home countries—and that these young leaders can change larger structures for good, reach more lives, and ultimately have far greater impact than we could ever have on our own.
To partner in this impact-multiplying strategy and provide care for more orphaned and abandoned children, support our Family Homes Program here.
*All data and statistics current at the date and time of publishing. Names changed, and some specific locations excluded for privacy and security purposes.