Shalom Home at Tiggy's House is one of 18 family homes that Love Justice operates throughout South Asia. But many people don't know the amazing story behind how this home got started. In 2010, John and Dana Hanley lost their son Matthias, or Tiggy as his family affectionately nicknamed him, when he was just 21 months old. In the midst of their grief, they embarked on a journey to find a renewed sense of life, love, and hope.
When asked where they wanted gifts dedicated in Tiggy's memory to go, John and Dana chose the ministry of Love Justice International (Tiny Hands International at that time). Watch the video to hear about their inspiring journey and the partnership they formed with Love Justice to create a family home where abandoned children could find a safe haven to experience the warmth and care of a real family and the love that God has for them.
This past summer, the Hanleys traveled to Nepal to visit Shalom Home at Tiggy's House for the first time. As they prepared to enter the home built in loving memory of their precious son, Dana shares being filled with "truly mixed emotions." She continues, "On one hand it brings up all those feelings of losing Matthias and the grief ... but then realizing we did this to help other children ... we got a lot out of it as well ... as far as helping our own healing and being able to turn that into something and to see something going forward rather than just stuck in the past."
---
Shalom Home at Tiggy's House and the residing family pictured below: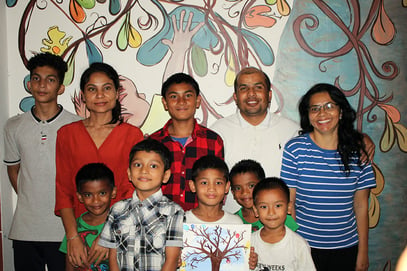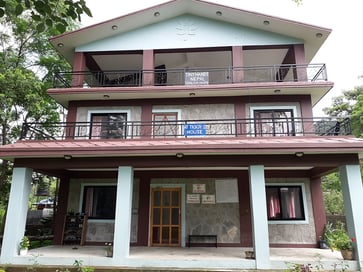 ---
Dana inside the home standing in front of a mural painted in Tiggy's honor: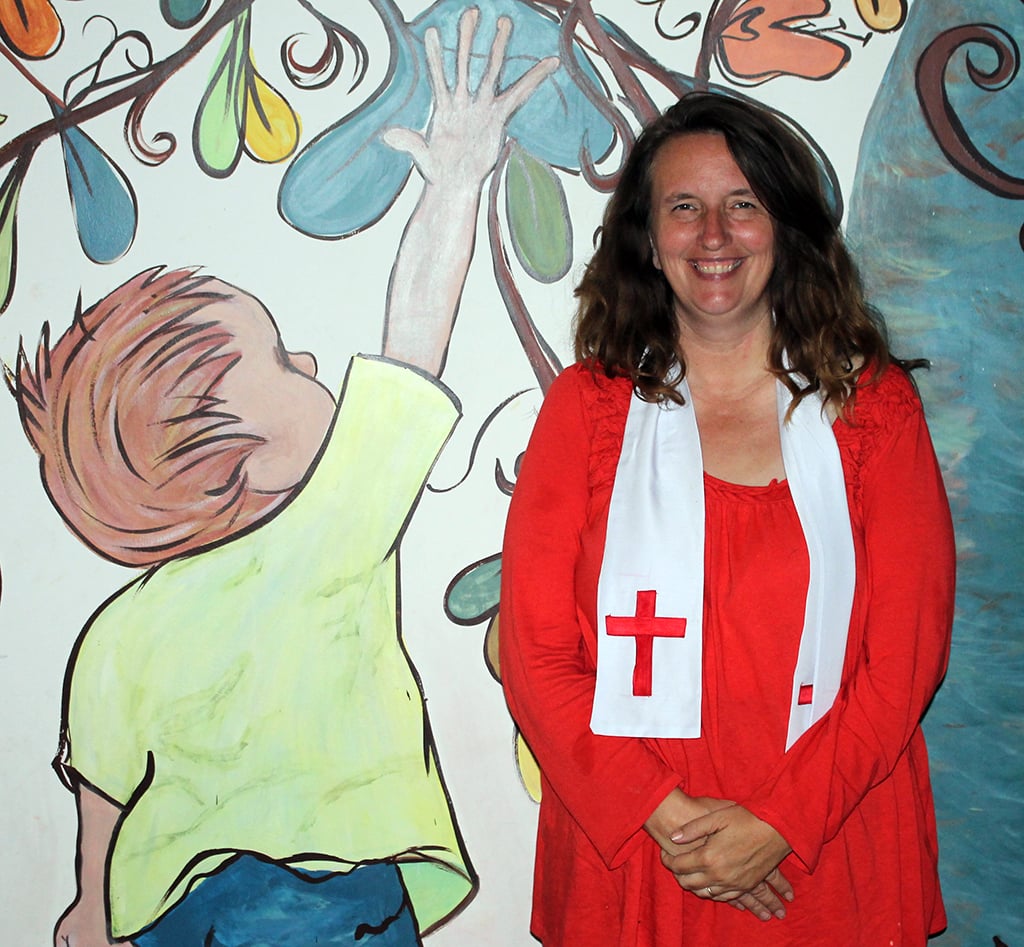 Looking towards the future
Dana firmly believes that the legacy being built through Tiggy's House is "a long-term solution that will forever change these children's lives." Seven precious children currently live in Tiggy's House today, and the Hanleys are hopeful that these children will grow up to become strong leaders who make a difference in their communities and their country. John shares, "We just want to be an encouragement, and even if you've got a little bit to give, it can change lives."
Throughout South Asia, Love Justice operates 18 family homes, like Tiggy's House, providing care for a total of 213 children. There are over 153 million orphaned children in the world (UNICEF) who may feel utterly alone, helpless, and unsure of how to move forward. We are determined to see those children and fight for their worth. At Love Justice, our family homes are a critical part of our work to care for the most vulnerable across the globe.
Our homes are more than just a shelter; they provide these children with a true family, loving parents, fun siblings, education, medical care, counseling, and so much more to account for the holistic care of each unique child.
Through our family homes and schools, as well as our anti-trafficking work, we are standing in the places where lives aren't valued equally, and where beauty is not seen, to love people and fight for justice.
Thanks to a few generous donors, every donation given through December 31 during our See the Beauty campaign will be DOUBLED. You can make an impact in the lives of orphaned and abandoned children.
Interested in sponsoring one of the children in our family homes? Visit here to see the children in need of sponsorship.