When your job is leading a team in the fight against one of the largest criminal industries in the world, you have to be a valiant type of person. Coming against the devastating scourge of human trafficking requires a wild, untamed hope and resilience. You must care more about the cause and the team working with you than about simply having a job or earning an income. You need real passion for justice that keeps you going—even when everything is debilitatingly hard.
These are our Love Justice project managers.
Abdulai Bah has been the project manager in Sierra Leone since our work started there in 2019. Sierra Leone's civil war and Ebola outbreak had a devastating effect on the country, killing many thousands and displacing some two million. The poverty and loss of community from tragedies such as these has a terrible side effect of also increasing people's vulnerability to human trafficking.
Bah's perseverance mimics that of his country—in the face of setbacks and discouragement, he inspires us often with his courage and commitment to fight injustice.
Bah was born into the Fulani ethnic group, a widespread group that can be very zealous for Islam. Growing up, he was taught to hate Christians and told not to associate with them.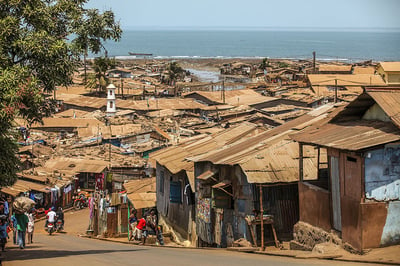 In 2005, Mercy Ships—a Christian nonprofit providing free medical services—came to Sierra Leone. The devastation of war had left many people suffering from unmet medical needs.
"They showed love that I'd never seen before. And I started asking them, 'Why are you guys doing this?' They said, 'We are doing this because Jesus did this.'"
Bah was taken aback, thinking he could not associate with these people because of their different religions. But he found that the staff from Mercy Ships did not seem to mind that he was Muslim. They still wanted to be friends.
"They never pushed me to anything," Bah said. "They never pushed me to the Bible or said, 'Hey, you have to accept Christ.' They just showed me that love."

Impressed by the servant hearts of his new friends, he soon decided he wanted to join them.

"I wanted to serve my country as they were serving my country. I believe Sierra Leone's development is in Sierra Leone's hands, and I wanted to be a part of it. I'm part of Sierra Leone. This is my country. I'm ready to work here."
He became a Christian that same year.
At the time, Bah was living with his uncle, who had taken him in after his parents and sister died in the war. His uncle was an imam, a religious leader in Islam, and in the following month, Bah would have been crowned as the next imam to take his place.
Instead, he was thrown out of the house.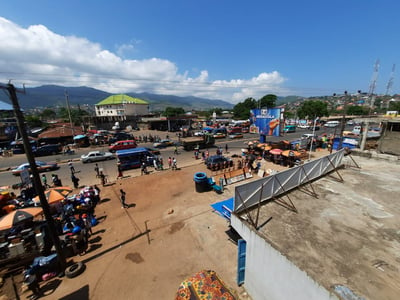 Bah lived on the streets for five years. His family and community were deeply upset by his decision to follow Christ. Although he said he could have gone back to his family at any time if he'd apologized and denied Christ, he chose not to.
"I slept in rough places; I stayed with rough people. But something kept me in the street; something kept me strong. I believe it was Jesus that kept me strong," he said.
Since then, communication with his family remained cut off. He wanted to reconcile, but when he called, they never answered; and they didn't want to see him. He prayed for many years that those relationships might be restored.
Then recently, there was a wedding, and all the family was invited. They called and invited him to go too.
"When I went there, everybody was happy to see me again. I was thinking I was dreaming because they never accept a Christian in the community. But they showed me, 'You are part of the family again despite what happened, despite your belief; you're part of the family again.' And I was like, Wow. This is what I've been praying for."
—
Before Bah joined Love Justice as a project manager, he traveled through Europe and saw Africans suffering there because they had been lied to. He saw people who had been trafficked there, deceived by the promise of a better life only to be trapped in slavery and exploitation.
"I saw, and I listened to their stories. And I thought, How can I stop this? How can I prevent this from happening?"
When he returned to Sierra Leone, Bah met with youth and counseled them on the dangers of illegal migration. He saw even in his own country how parents were tricked into allowing their children to be carried off to work in a mine. Moved by the suffering he saw all around him, he prayed for a way to be involved in preventing people from being deceived into slavery.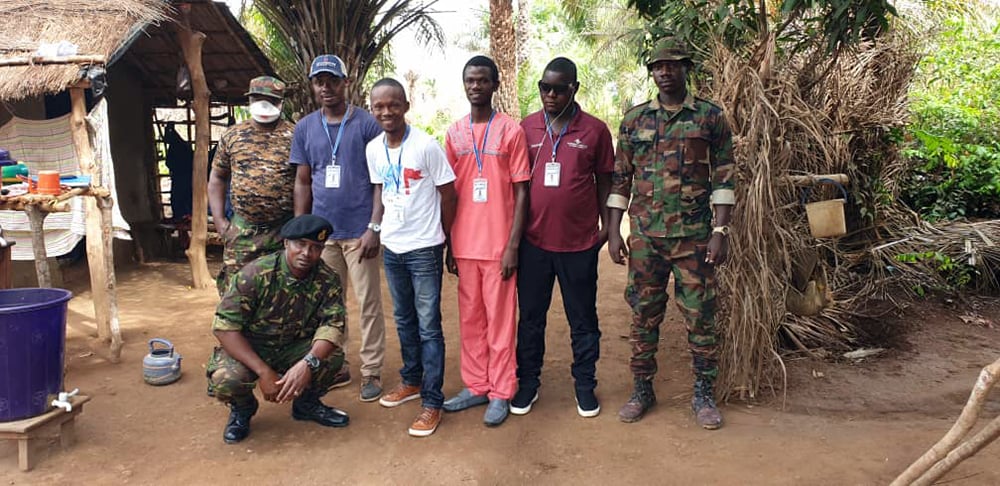 Love Justice International (LJI) connected with him in 2019, and we are delighted to partner with someone who cares so deeply about keeping his country free from slavery.
Currently, Love Justice monitors in four stations in Sierra Leone. To date, they've intercepted about 400 people to prevent them from being trafficked.
One station has not been doing very well, and Bah talks and prays with other LJI leadership about whether or not to gracefully close that station.
"We don't want to leave there. We just want to persevere," he said.
But these are the kinds of difficult decisions that project managers must decide.
Cooperation with law enforcement poses another difficulty that Bah must deal with on a regular basis. The war left many people in poverty and desperation—conditions that frequently breed corruption. Now when the teams turn a suspected trafficker over to the police, there is no guarantee that the police will hold him. If the trafficker gives enough of a bribe, the police will most likely let him go.
"And then we have to try again," Bah said. "So it's difficult. And we are praying. We are persevering; we're building relationships, which I think goes farther than giving them money. But it's not easy."
This practice not only allows the trafficker to resume trafficking, but it can be risky for our staff. When the monitors see a trafficker back on the streets mere hours after handing them over to the police, they don't know what revenge they might try.
Fortunately, the teams have not experienced any harm from released traffickers yet. But it's something they are constantly mindful of, and they pray for God's protection daily.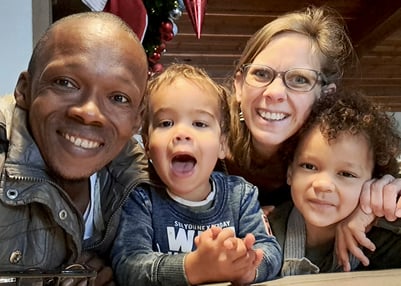 "Sometimes they're tired; sometimes they're discouraged because of low intercept rates. So we just want to pray for them to have strength. I give them all the credit—without them, I would not be here," said Bah.
And for Bah and his family, he asks for prayer for strength and encouragement in their work and for his wife, who is pregnant with their third child and due to give birth soon.
"We don't know what's coming up, but we want to be in the mission field for as long as we can. We don't want the devil to scare us from what God is calling us to do here in Sierra Leone."
Visit here to learn more about our work being done across the globe and to find out how you can be a part of supporting our teams standing on the front lines to prevent people from becoming victims of human trafficking.
*All data and statistics current at the date and time of publishing. Names changed, and some specific locations excluded for privacy and security purposes.