"It is one of the greatest nations in history."
One of the oldest nations in the world, containing some of the first organized churches in history and the oldest record of human life found thus far, the largest and most populated country in the horn of Africa with about 106 million inhabitants, a name so renowned it can even be found in the Bible…
Ethiopia.
"But as to our big name … we are not living like that now. Sometimes we are suffering, and we are not like our name," said Feleke Mengistu, Love Justice's country champion in Ethiopia.
Ethiopia has faced internal and external conflict as well as drought and famine over the years, devastating the economy and displacing hundreds of thousands of individuals. These are the kind of hardships that make people especially vulnerable to human trafficking.
The Global Slavery Index estimates that 614,000 people currently live in slavery in Ethiopia.
Love Justice began work in the country a little over six months ago, and already the team has reported unmatched impact for a program so new.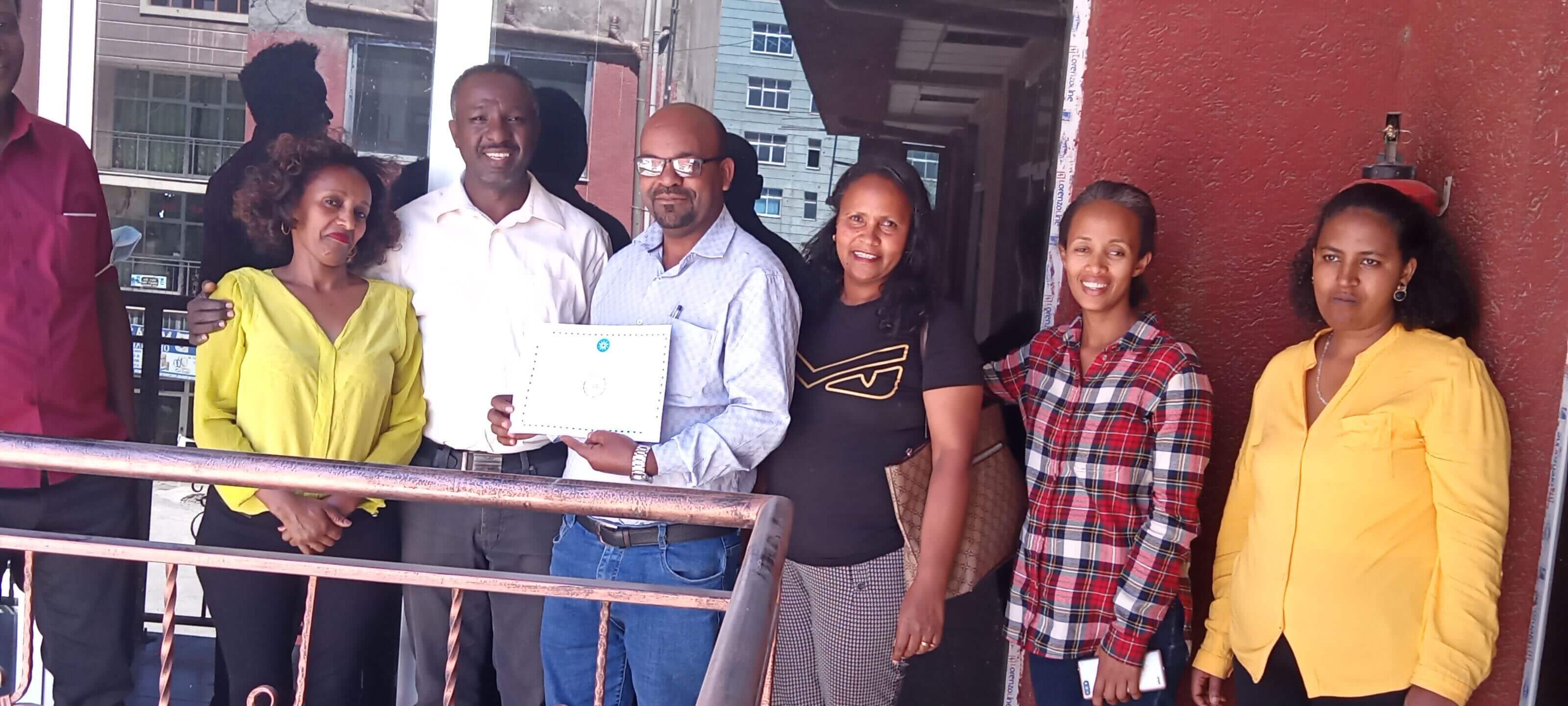 We believe this is partially due to the incredible leaders we partner with—dedicated people who love Ethiopia deeply. This is the kind of love that has the power to defeat injustice.
Eddie Habte Mekasha, the U.S.-based country champion who helped start Love Justice Ethiopia, was once a refugee himself. He came to the U.S. to escape harassment and a death threat from a radical Muslim group and was unable to return to Ethiopia safely. He appealed to the U.S. government for asylum, and his wife and children joined him in America five years later. Now it's been 20 years—they are U.S. citizens and Mekasha pastors a church in Nebraska. One of his daughters works as an IT engineer, and the other studies sociology at a university.
But Mekasha hasn't forgotten his Ethiopian family and friends that he left behind.
"Most of the time we love America as a land of great opportunity. God has blessed America; but still we feel the pain of our family over there. The pain of our relatives. How can we help deliver them from the hands of those criminal, illegal traffickers?"
Mekasha and his wife are very involved with the church in Ethiopia. They make regular trips back and forth, follow the news there, and remain in constant communication with their Ethiopian friends and family. They hear stories of people cheated, deceived into believing false promises of employment, brought out to sea, and then forced to pay even more money for passage or else be thrown overboard.
The UNHCR reported that over 24,400 people died or went missing trying to cross the Mediterranean Sea between 2014–2021. That number is comprehensive for multiple displaced people groups across Africa, including Ethiopian migrants fleeing drought, famine, and conflict.
Several major political and economic upheavals have caused multitudes of people to leave their homes and seek a better life elsewhere. War with Eritrea displaced some 300,000 Ethiopians from 1998–2000, drought and famine have since displaced another 300,000, and internal conflict between the government national army and a rebel group of Tigray (a region in Ethiopia) has displaced some two million Ethiopians.
Every month Mekasha and his wife receive help requests from people in Ethiopia.
"We try to help the most critical ones. But I prayed for someone to help the rest…"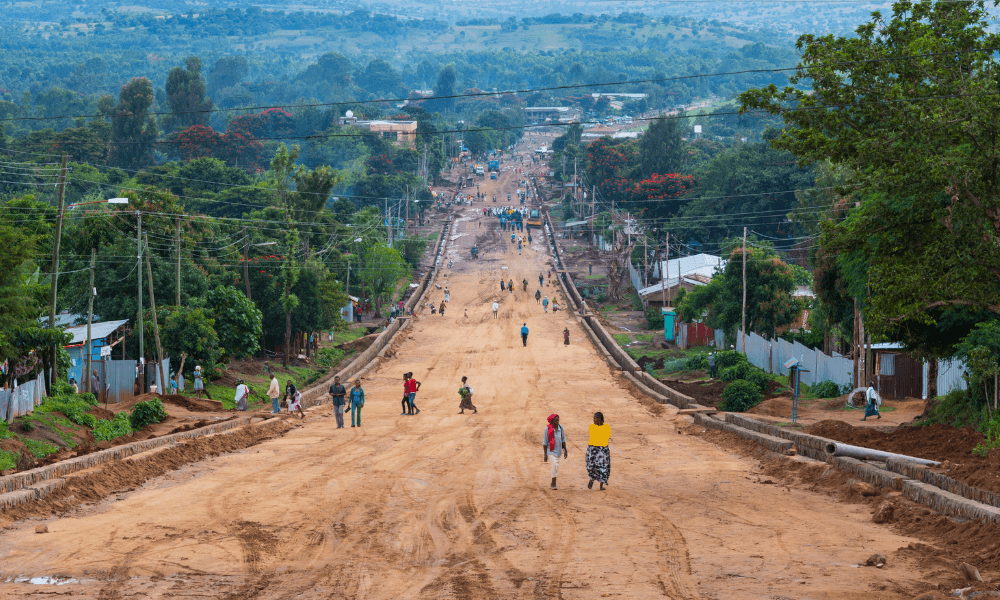 Feleke Mengistu, the in-country champion for Love Justice Ethiopia, gained a passion for fighting modern slavery when he observed people suffering from great poverty.
"I saw with my eyes this problem. I saw some people not eating for days—not one day or two days, but multiple days. I saw many people suffering. That's why I need to engage with this, why I want to support them."
Mengistu described watching people leave Ethiopia out of financial desperation, hoping for good jobs and better opportunities in Europe, the Arab States, or even America—and meeting much more hardship on their journey. He said traffickers steal people's kidneys, rape women, and overload the boats.
"They are dying on the ocean," he said. "It's not an easy way, not what they expect."
Like Mekasha and Mengistu, Anaf Amensisa Ali, LJI's project manager in Ethiopia, shares a burden for the pain of his people.
"You sometimes lack words to express the miseries and pain that victims have experienced," Ali said.
A deep, incredible love for Ethiopia stands out in each of these leaders.
LJI connected with Mekasha in August and began monitoring in Ethiopia in October 2022. Already, the team has intercepted 115 people to prevent them from being trafficked.
Ali says the goal is to completely eliminate human trafficking from Ethiopia.
"Ambitious," he admits, "but we can make it workable by creating synergy with stakeholders."
The team fasts and prays every month for greater impact.
Mekasha said that like Martin Luther King Jr., he has a dream for his country, this nation that once held a very old and great heritage.
"I have a dream for Ethiopia—that they will get back their heritage. There are few countries mentioned in the Bible, and my Ethiopia is one of them. So I pray with the help of God, that 'Ethiopia shall raise her hands to the Lord'" (Ps. 68:31).
We are proud to partner with these passionate individuals and deeply thankful for the 115 people already diverted from a life headed toward slavery. We believe great things are coming for Ethiopia, and we are excited to be a part of it! Join us in expanding our work in this great nation and others like it by becoming a member of Project Beautiful, our monthly giving community, and sign up to join our prayer list here.
*All data and statistics current at the date and time of publishing. Names changed, and some specific locations excluded for privacy and security purposes.