All of us at Love Justice are passionate about pursuing justice for potential trafficking victims and for trafficking survivors. That is why our work does not end when a young woman or child is intercepted or saved from a life of brutality, it is just beginning.
There are multiple steps involved in the prosecution and conviction of suspected traffickers. Although we strive to bring them to justice through the legal system, the process is very intricate and potentially dangerous.
Recently, our staff in Bhairahwa, Nepal, intercepted an 18-year-old girl after observing several red flags:
First, she was unaware of the fact that she was on her way to India, despite attempting to cross the Indian border.

She claimed the person accompanying her was a relative, yet the alleged relative had a different last name.

Although she claimed to be traveling for a long period of time, she did not have any bags.
Our staff quickly took action and counseled the victim about the danger of her situation and the very real potential she was in the process of being trafficked. Thankfully, they were able to see that she was safely returned home. Realizing the severity of what had almost happened to her, the young girl agreed to file a case against her potential trafficker in hopes of preventing him from trafficking other innocent lives.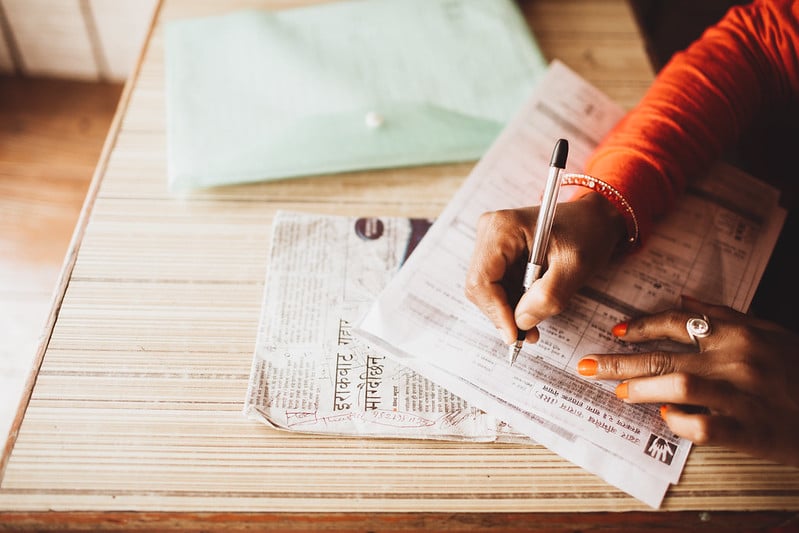 Once a potential victim agrees to press charges, however, there are some very real risks still involved. It is very common for the trafficker to threaten harm to the victim or her family if she does not retract her testimony. This is exactly what happened to this young girl, not once but twice.
Following the first threat that the young girl reported to our staff, our investigative team took action and secured a new, safe location for the victim. Unfortunately, the trafficker was able to track her down a second time, appearing with a group of four other men and threatening to harm her if the case was not withdrawn. She courageously held her ground, however, keeping the gate to her house locked, and she immediately reported the threat to our staff.
Later, when our lead investigator spoke with her on the phone, he expressed to her how encouraged and impressed he was by her bravery to keep moving forward on the path to justice. This beautiful young girl is determined to see justice served in order to protect other innocent lives from being sold into this dark and unimaginable industry. Because of her diligence and refusal to back down, the trafficker who was threatening her has since been arrested by the police.
These stories of justice are a direct reflection of not only our dedicated staff but also our invested partners who have joined us in this crucial fight against human trafficking. Together we can fight this horrific industry and see justice served.