Now more than ever, people are in danger of becoming more vulnerable to human trafficking. The fallout of the COVID-19 pandemic has left multitudes of people without work, struggling to find a way to meet their most basic daily needs. We are diligently working to implement effective strategies to place our staff in key areas where they they can intercept and prevent individuals from becoming victims of modern-day slavery.
Namibia: Our Monitors at Work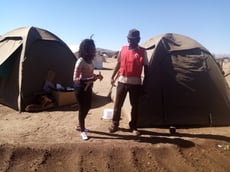 August 5 | Amid the COVID-19 pandemic, our transit monitors have been providing hunger relief to those facing starvation, but that hasn't stopped them from fighting trafficking. ⁠One of our monitors in Namibia has been working with homeless individuals during the shutdown, providing masks and food. Through her volunteer work, she was able to gather valuable intel on a trafficking ring. More to come!
---
Cambodia: July Distribution Update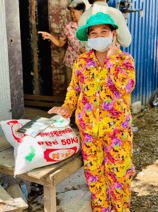 August 3 | Last month, our team in Cambodia delivered 25-kilogram bags of rice to 100 needy and at-risk families. Based on average family size, that's about 400–500 individuals who received a month's worth of food provisions in this group distribution! The community we delivered the relief aid to was recently devastated by two fires. The 170 families affected by these tragedies were already struggling financially, and in the aftermath of the fires, they were suddenly homeless and without any of their possessions. They were overwhelmed with joy when they received the provisions, and they thanked our team for their generosity.

In this distribution, we worked with local community leaders who also oversee trafficking cases and outreach efforts within the surrounding area. We are grateful that we were able to connect with them during such a challenging time.
---
Zimbabwe: Single Mother Pursuing Potentially Dangerous Job During Lockdown, Intercepted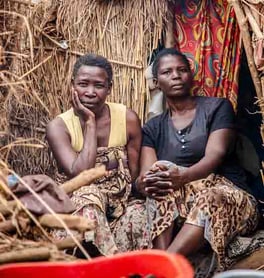 July 30 | One of our transit monitors noticed a young female named Chochorai* sitting near a business center with her mother. She told our monitor that she was going to Musina, South Africa, for work and that she was waiting for someone who was going to help her cross the border at an illegal point.
Chochorai explained that her sister was working in the Musina farms and had encouraged her to travel there to find work. Although Chochorai had never been to Musina before, she was desperate to make money. During the current lockdown in Zimbabwe, Chochorai has been unable to leave her home and earn an income. She is a single mother of two children, and her mother is a single woman as well. Because of government-mandated restrictions, they were rapidly running out of food in their home, so they had decided that Chochorai should go to South Africa and look for a job.
After hearing Chochorai's story, the monitor was concerned that she would be at high risk of exploitation, and she counseled both of them about the issue of human trafficking. Chochorai was desperate to provide for her family, and she was tempted to ignore the danger signs and proceed with her travel plans. Thankfully, our monitor managed to convince her to return with her mother to the safety of their home.
---
Malawi: Team Assists 17-Year-Old Stranded at Bus Depot
July 28 | A 17-year-old female from Rumphi District in northern Malawi was approached by a woman named Mishal* who came to her village and offered her a job working in her relative's house in Lilongwe. They left for the city together, and Mishal paid for all their travel expenses.
When they arrived in Lilongwe, Mishal told the young female that she wanted to buy some food, and then she left her and never returned. Before leaving, Mishal confiscated the victim's phone, leaving her completely abandoned and unable to communicate with anyone. Alone and scared, the victim spent two nights in the bus depot, not knowing what to do. Thankfully, our staff members arrived at the bus station to do their transit-monitoring work, and they immediately noticed her distraught appearance. They approached her, listened to her story, and then offered their assistance to help her return to her home village.
---
Although the human-trafficking industry is vast, by joining together, we can help stop modern-day slavery and protect people from being horribly exploited and abused. No one deserves to be treated like a piece of property for another's gain. No one. Visit here to learn how you can get involved and to find out more about what we are doing in these unprecedented times to serve vulnerable individuals and prevent them from falling victim to traffickers.
*All content, data, and statistics current at the date and time of publishing. Names and locations are changed or omitted for privacy and security purposes.