All of us at Love Justice are committed to intercepting young women and children before they become entrenched in the dark world of human trafficking. Through our transit monitoring programs, made possible through the support of our generous partners, we have been able to intercept over 16,000 active or potential trafficking cases, ensuring that these women and children are spared from a life of unimaginable brutality—young women like Dolma*, Fursang*, Maya*, Tika*, and Sayng*.
Intercepting five vulnerable, young women
Following the devastating earthquake that hit Nepal in April of 2015, five young women found themselves destitute and alone. Dolma, Fursang, Maya, Tika, and Sayng all came from very poor backgrounds in a village shattered by the earthquake. Vulnerable and looking for a way to survive, they unknowingly found themselves being preyed upon by a trafficker.
Traffickers look for individuals they can easily exploit and take advantage of in their weakest moments. For these five women, their lack of family support and extreme poverty in the midst of such devastation made them highly susceptible targets for traffickers.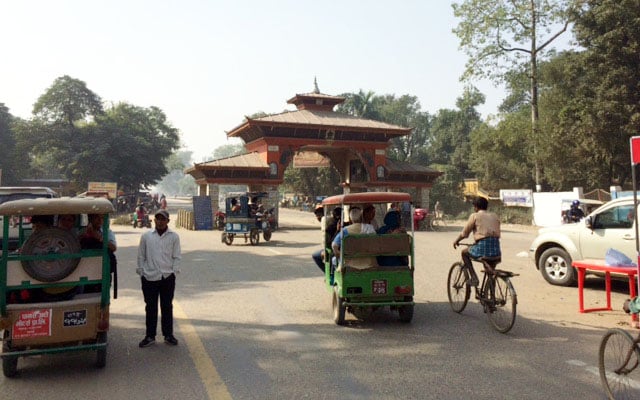 Each of these women was desperately looking for a way to find employment abroad. Because of the earthquake, jobs in Nepal were difficult to find, especially for these women who spoke in their unique village dialect, had received no formal education, and had difficulty communicating in the Nepali language. The traffickers targeting them knew all of this, and they promised them exciting and profitable employment abroad in Kyrgyzstan, Dubai, Saudi Arabia, and Iraq.
These innocent, young girls were given directives to go to Narayanghad, a border town between Nepal and India. From here, the traffickers promised that they would begin their journey to a better life. In reality, the traffickers planned to send them into India where they would be sold into the abhorrent world of slavery.
Not how their story ends
Thankfully, this is not how their story ends. Our Love Justice Nepal staff are trained to look for specific "red flags" regarding trafficking situations. Stationed near the ticketing counter, they spotted the girls and became instantly suspicious. As the young girls and their trafficker were purchasing tickets together, our staff noticed that the group did not seem to know one another very well. This, along with several other warning signs, caused them to take action.
Our staff began by questioning the group about the fact that they had purchased seven tickets, all under the same name. Dolma, Fursang, Maya, Tika, and Sayng had been strongly instructed by their trafficker not to speak to anyone, even if asked a question. So when the trafficker rudely replied, "Why do you care? I don't even know who these girls are. I am going to Mahendranagar [another small border town]," our staff alerted the police, and the trafficker was taken into custody for questioning.
These interceptions are a reality because of partners like you.
This is just one story of innocent lives being saved from the horror of human trafficking because of partners like you who make our work on the front lines possible. Our work doesn't end at the border stations, however. It is just beginning. We strongly believe that the prosecution and conviction of traffickers is one of the most important ways to combat this horrendous industry.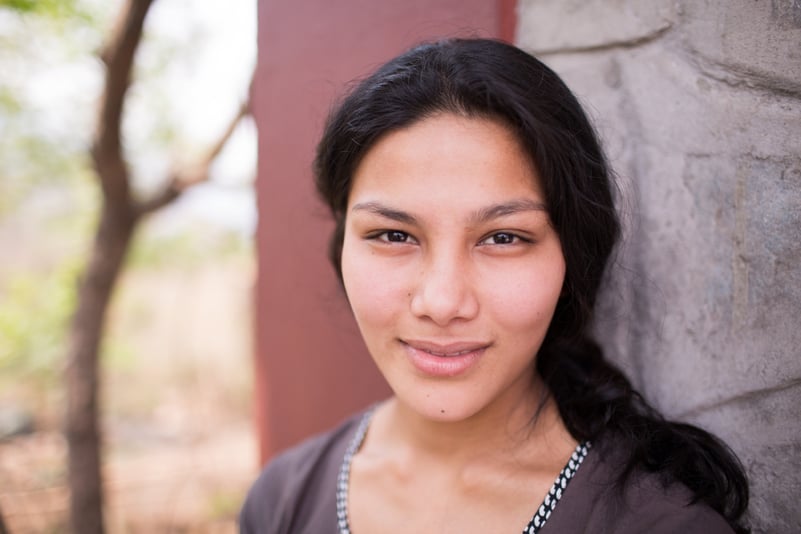 In the case of Dolma, Fursang, Maya, Tika, and Sayng, their trafficker was interrogated, and he led the authorities to two main female traffickers who were behind this specific trafficking scam. Both women were arrested and convicted to 10 years in prison after being found guilty of attempted human trafficking. The five young women were educated about trafficking and then safely returned back to their homes. They were very thankful for their rescue due to the hard work of the Love Justice Nepal staff and the support of all of our donors.
It's simple: Just one conviction equals countless young lives saved from trafficking.
You can help make these interceptions and convictions possible!
Through your generous support, our team is able to collect valuable data during crucial interceptions that helps identify traffickers and aid intelligence-led investigations. This is instrumental in accomplishing successful prosecutions and convictions.
Together, we can be the voice of justice and freedom for the oppressed.
"The Lord works righteousness and justice for all the oppressed." Psalm 103:6
*Names have been changed for the security and privacy of all those involved.