Human trafficking is one of the most devastating inhumanities in the world today. Globally, it is estimated that there are over 40 million slaves—the largest amount in history.
This is simply not okay. As we begin the new year making resolutions and plans for personal improvement, it's also the perfect time to reflect on how we can do our part to make a difference in a hurting world that needs our help. Human trafficking robs innocent lives of their hope and freedom, surrounding them in a dark existence of unimaginable brutality and oppression. We are determined to prevent as many lives as possible from becoming victims of this horrific crime.
Our first line of defense
Through transit monitoring and interception, we attack trafficking at the most strategic moment—while it is in the process of occurring and BEFORE exploitation and enslavement. To date, we have intercepted over 15,000 potential trafficking cases.
Currently, Love Justice has 44 different transit monitoring stations located where trafficking occurs—near important border crossings or transit hubs in South Asia, South Africa, Kenya, Benin, Malawi, Uganda, and Zimbabwe.
When highly trained Love Justice staff notice a sign of trafficking, they stop the suspected trafficker and victim for an interview to determine if trafficking is occurring. If they recognize a red flag, they continue their questioning, separating the suspected victim and trafficker.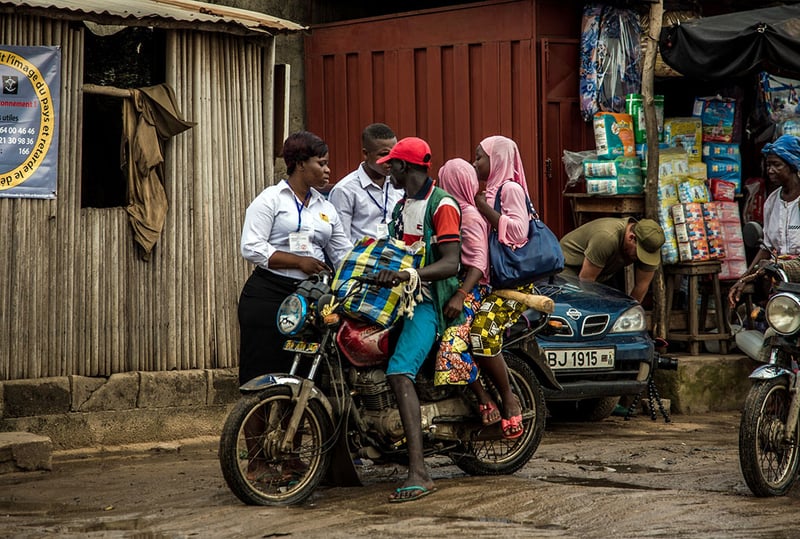 We have developed a questioning protocol that includes a list of visual red flags they look for to identify a potential victim as well as a line of questioning designed to determine if trafficking is taking place. Each of our Love Justice staff members is trained to identify, question, and assist potential victims.
Several of the red flags they look for include:
A group of people traveling together who seem to be strangers.

Someone who appears to be drugged or confused.

Someone traveling overseas for a new job, but the employer's phone number is fake or the promised salary is unrealistically high.

Someone traveling overseas who appears too impoverished to afford an international flight and whose travel was paid for by someone else.

Someone who has been offered a job that's "too good to be true."
If further questioning reveals additional red flags, our staff take action by contacting the victim's family, questioning the suspected trafficker, and if the situation warrants it, requesting assistance from the police to deal with the trafficker.
Our staff members are diligent to ensure that each individual intercepted returns to a safe environment. They accompany the victim to one of our shelters for protection, aftercare, and education about the dangers of trafficking. Then, they assess if it is safe for the victim to return home.
They also use this time to interview them in order to gather data and criminal intelligence to assist our process of convicting traffickers. When possible, they also guide them through the process of filing legal cases against their traffickers.
While transit monitoring and interception are our primary work, our approach to anti-trafficking also includes:
Data Collection and Analysis
Our staff are continually collecting and analyzing data in order to better understand trafficking trends and networks. This is crucial in helping to improve our operations, prosecute traffickers, and identify targets for investigations.
Prosecution and Conviction
Prosecution and conviction of traffickers are the primary goals of our investigations department because we believe they are vital to fighting the industry at its core and saving hundreds of lives from being trafficked in the process.
Love Justice is passionate about taking a proactive approach in the mission to end trafficking through strategic, intelligence-led investigations that PREVENT victims from being enslaved in the horrendous industry of trafficking.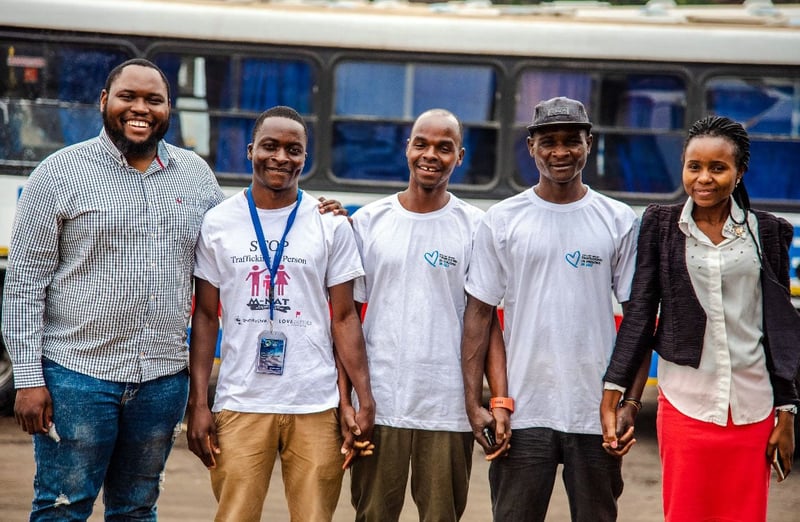 We are on a mission to stop human trafficking, but we can't do it alone; we need your help! Help spread the word about the issue, especially during Human Trafficking Awareness Month! We have many resources to help you fundraise or spread the word on social media! We also invite you to consider giving a one time gift or joining our monthly giving community, Project Beautiful, a group of dedicated people who are passionate about making a difference and saving lives from falling victim to sex trafficking across the globe.
When you join, you will receive access to our Project Beautiful mobile app, providing photos, interception reports, and live updates to our Project Beautiful community! More importantly, you will be instrumental in our efforts to save as many beautiful lives as possible from slavery, abuse, and degradation.