Meet Abdulai, our anti-trafficking project manager in Sierra Leone. Growing up during the country's civil war (1991–2002), he both witnessed and experienced the tragedies and devastation that the reality of war imposes on its people, including the loss of his parents and sister. Watch the following video as he shares how he is using his loss and past struggles to fuel his passion in the fight to end human trafficking.

As Abdulai expressed, poverty is a driving force behind the trafficking industry. People are desperate for a way to simply meet their basic human needs such as food, water, and shelter. Traffickers prey on this need with deceitful offers of high-paying jobs and exciting opportunities that give their victims a false hope for a brighter future.
Sierra Leone is home to an estimated 6.1 million people, and although the country has a wealth of natural resources in diamonds, gold, titanium, and bauxite, it has been ranked as one of the world's poorest countries for most of the last decade. In addition, infant and maternal mortality rates are high, and life expectancy is around age 47. These sobering facts make the country a significant target for traffickers.
Since expanding our anti-trafficking work into Sierra Leone, our staff has stopped 236 people to prevent them from being trafficked, and that number continues to increase each month. Due to the country's open borders, it is often difficult to distinguish between illegal cross-border activities and legitimate family cross-border transit or migration (Plan International). This is where our monitoring team is able to fill in the gap by implementing our interception strategy, looking for red flags of possible trafficking taking place. This is how it works: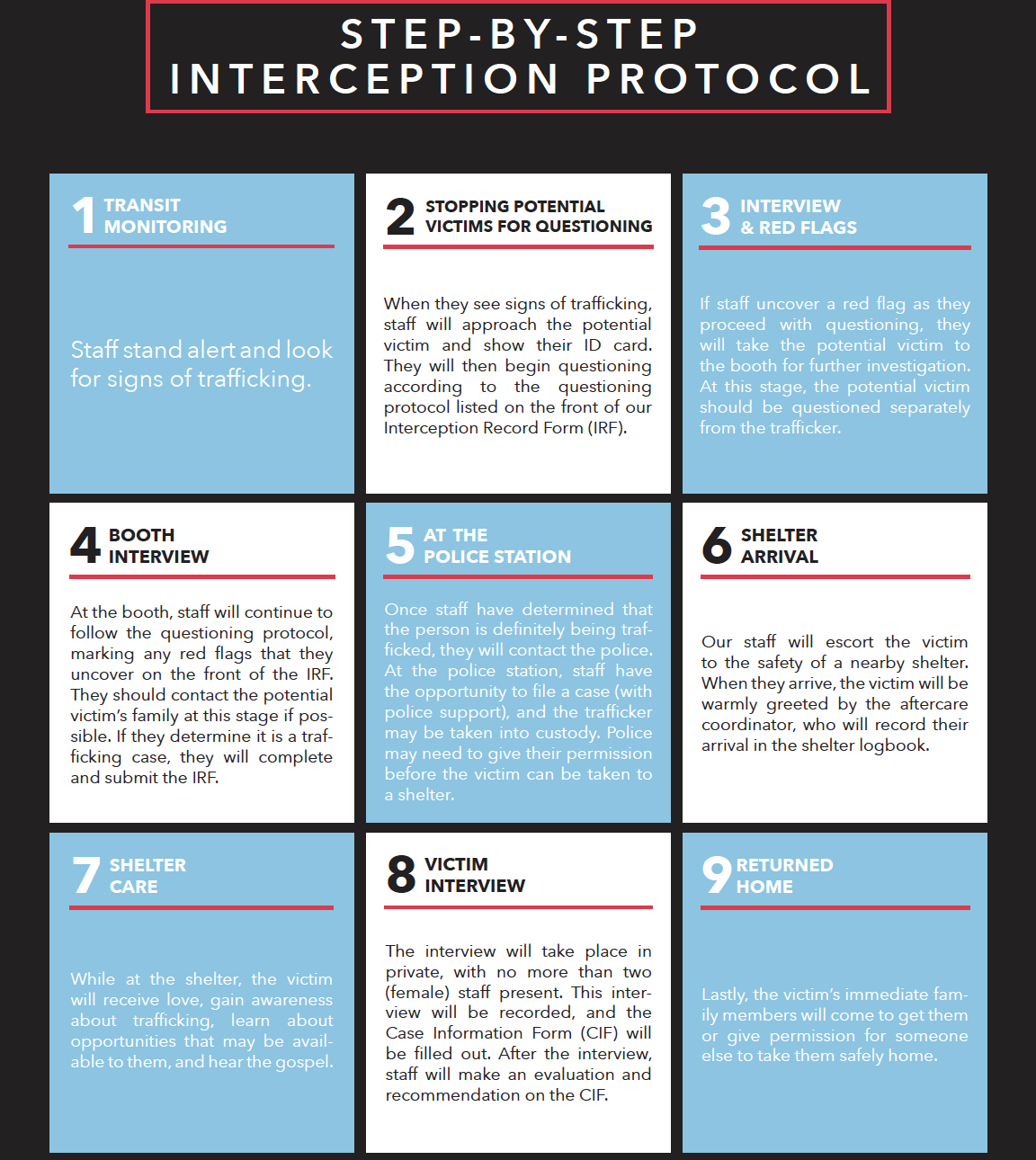 To date, using this strategy, we have intercepted over 23,000 people across the globe to prevent them from being sold into a life of exploitation and horrible abuse! However, none of this would be remotely possible without the support of people like you joining with us to fight this truly abhorrent crime. Click here to find out how you can get involved to stop human trafficking and empower people with the hope of a better tomorrow.