In the wake of the COVID-19 lockdowns across the globe, it is becoming increasingly evident that there is a heightened urgency to protect the most vulnerable from traffickers who have not stopped their criminal activity—but have only been forced to shift their tactics and methods. In response, we are diligently assessing the growing need to create and implement innovative strategies to stop traffickers and prevent people from becoming victims. We firmly believe we have the opportunity to make a tremendous impact in the days ahead to stop the enslavement of innocent lives.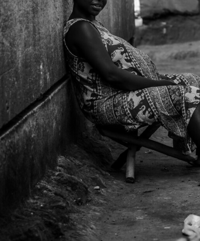 East Africa: Sex Trafficking Victim Intercepted and Returned Home
July 29 | A young female met a man, and after a short acquaintance, he drugged her. When she awoke, she found herself trapped in a small house where she was forced into prostitution with many different men. Eventually, she became pregnant.
During the COVID-19 lockdown, her traffickers suddenly released her. Thankfully, our monitors found her at a transit station, crying and exhausted from her pregnancy. After she spoke with the police, our team took her to a nearby hospital for medical treatment, and after that, they helped her return to the safety of her home. This situation is currently under further investigation.
---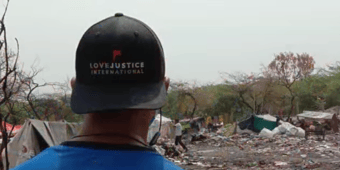 South Asia: Relief Aid Distributed to Migrants in Desperate Need; Transit Monitors Actively Working
July 27 | One of our teams in South Asia has been extremely active in distributing relief aid to migrants who are in desperate need. In addition to this work, they have started to monitor again.
Although there is just a slow trickle of people moving through the transit points that are normally bustling, the team was able to secure three intercepts of minors over the past couple of weeks.
---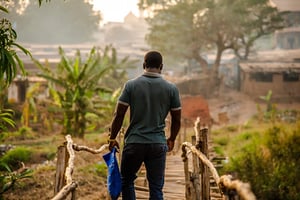 Kenya: Man Seeking Suspicious Employment After Losing Job During COVID-19, Intercepted
July 24 | Amdan* lost his job due to the COVID-19 pandemic. He was contacted by a man he didn't know who offered him a job. He was waiting to meet the man when our staff first identified him. They counseled him about how to safely secure employment, and they educated him about human trafficking. Amdan was grateful for their advice and assistance, and he promised to follow the right channels when searching for employment in the future.
*Name changed for privacy and security reasons.
---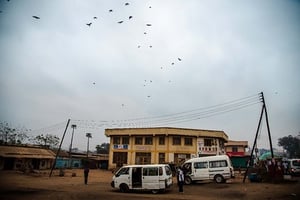 Uganda: Team Intercepts Runaway Boy
July 22 | A 10-year-old boy from Uganda ran away from home due to physical abuse that was being inflicted on him. Compounding this abuse was the fact that he was not in school due to the COVID-19 pandemic and subsequent lockdown.
Unable to endure the abuse any longer, he decided to run away from home. Our monitors intercepted him, and recognizing that he was in a vulnerable situation and at high risk of being trafficked, they took him to the police to seek their assistance with locating other relatives who might be able to help him.
---
You can help stop modern-day slavery and protect people from being trafficked. Visit here to learn how you can get involved and to find out more about what we are doing in these unprecedented times to serve vulnerable individuals and prevent them from falling victim to traffickers.
*All content, data, and statistics current at the date and time of publishing.