Based on a true story.
Ruli* stared at her feet as she walked down the path at school. She'd just heard that several other seventh-grade girls were going to her friend's house after school—but she hadn't been invited.
At the end of the school grounds, she turned to head home. She'd left class a few minutes early, so the other students hadn't come out yet.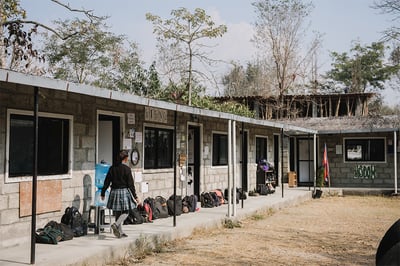 "Are you okay?"
She looked up to see a young man sitting against the side of one of the classroom buildings.
"It's okay, you can tell me," the man said gently.
Ruli couldn't help herself—she burst into tears.
"Let me walk you home, and you can tell me all about it," the man suggested, introducing himself as Sofu*. Ruli obeyed, grateful for a listening ear.
Promised love
The next day, Sofu was waiting for her outside the school again, and he began walking her home every day. He was 22 and had just been fired from his job at a hotel in the city, but he told Ruli that he was visiting home on a vacation. He also told her she was beautiful and that the other girls were probably just jealous. She glowed in his attention and soon began to believe herself in love.
After a month and a half of these walks, Sofu proposed they get married and move away to a different city. Ruli was thrilled.
"Impossible, I'm only 13!" she said, beaming.
"Don't worry, I'll find a way," he promised.
Abduction
That same night after Ruli had gone to bed, Sofu broke into her house and stole her away. Her mother woke up to the sound of the door shutting behind them, but by the time she figured out her daughter was not in her bed, Ruli and Sofu were too far gone.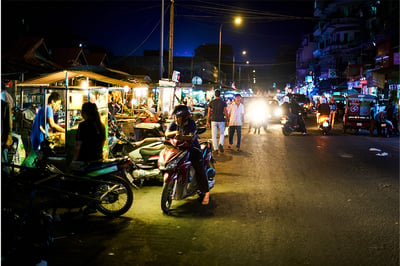 Frantically, the family dressed and went out searching for her, waking neighbors and calling friends, but no one had seen Ruli or knew where she might have gone. They filed a report with the police, but the officers were unable to do anything to find her until 24 hours had passed. All night they continued looking, sick with worry and grief.
Red flags
Meanwhile, Ruli and Sofu boarded a bus and made it to the city by dawn. They were sitting on a bench at the transit station waiting for their next bus when a Love Justice monitor noticed them.
"That couple sitting over there … the girl looks like a child, right? And the man is definitely older?" the monitor conferred with her coworker. Red flag #1.
The monitors struck up a conversation with Ruli and Sofu, but Ruli was tightlipped while Sofu kept answering for her. Red flag #2.
The monitors continued to pick up on more red flags as they interviewed them. Sofu claimed they were siblings. But when the monitors asked for a phone number to call their family and confirm, Ruli claimed their parents didn't own a phone. Sofu gave the monitors his sister's number instead, but the woman who answered the call seemed to be lying as well.
The truth comes out
The monitors split them up and began questioning them separately. The monitor interviewing Ruli explained what human trafficking was and encouraged her to tell the truth for her own safety.
Finally, Ruli opened up and gave them her mother's phone number. When the monitors called the mother and told her they found her daughter with an older man, the mother broke down sobbing. Unable to speak, she handed the phone to her brother.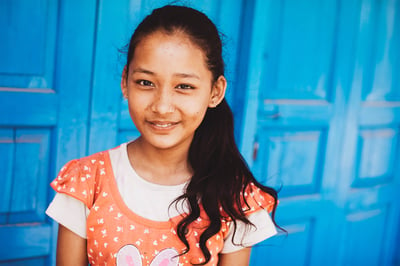 "We've been looking for her all night," he said. "Thank you for keeping her safe."
Ruli returned safely home, while Sofu stayed in police custody for further investigation.
Thank you!
This is a real story that our donors made possible. Without our team of generous partners, there wouldn't have been a monitor watching at that crucial moment to protect Ruli and bring her back to her family. We are so grateful not to be in this fight alone.
Will you join us as a co-laborer in the fight against injustice? Less than $20 a month covers all costs necessary to help keep one more person like Ruli free from the injustice of human trafficking. Click the button below to give.
*All data and statistics current at the date and time of publishing. Names changed and some specific locations excluded for privacy and security purposes. Images are representative and do not picture actual victims.