In the midst of these uncertain times, we are excited to be able to welcome our students back to school! We realize this year looks and feels different than any of us could have ever imagined. However, in addition to giving our students and teachers at The Dream School the grace to mourn the disappointments they may be experiencing, we are also encouraging them to celebrate all the good things in life.
Since The Dream School first opened, something challenging has almost always happened at the start of each academic year. For example, three days after school started in 2015, a massive earthquake devastated the area—an event that was followed by several aftershocks and a five-month blockade on all goods being imported from India. The third year, a large landslide took out part of the road en route to the school, and the fourth year our staff arrived at school three days before learning was scheduled to start only to find that the road leading to the school had been excavated, blocking our school buses inside the compound and forcing staff and students to walk along the newly torn up road.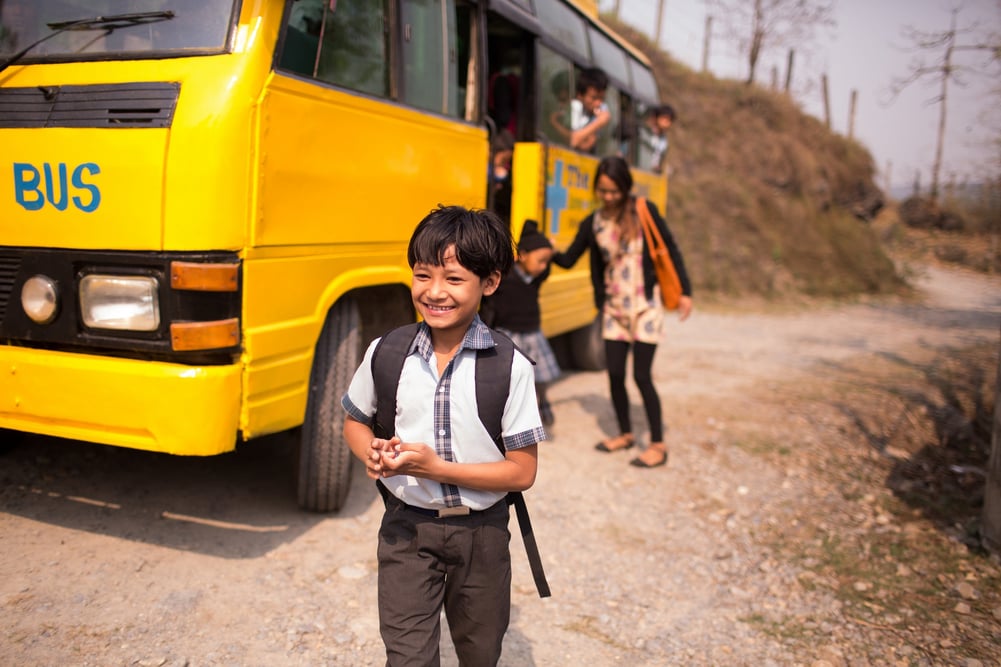 Reflecting on these challenges, one of our teachers exclaims, "We face some problems and always come up with a solution—always. We should keep trying. … Never give up! The Dream School team is determined to make a difference in the lives of our students."
The onset of our fall 2020 school year has been unpredictably different, as it has been for most students and teachers across the globe. When we launched online learning back in April, we had no idea then that we would still be teaching virtually four months later. We are one of the only schools in the area that has not only offered online classes during this challenging time but also implemented innovative ways to support students who are unable to participate in online learning. Currently, The Dream School has around 75% of its students attending virtual classes, and we are providing home tutoring to an additional 15% of our students who are not able to attend online school because of a lack of internet or devices.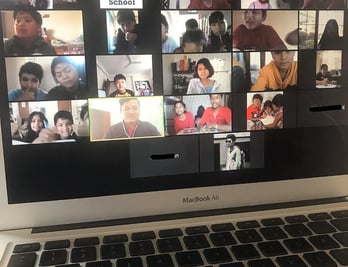 The director of The Dream School shares, "I am extremely proud of our teachers and staff. Many of our teachers came from schools that only had two computers per 40 students. During computer class, they were allowed to touch the mouse and were sometimes given two minutes to practice touching the computer a week. Even though many of them were not given proper computer education themselves, they all pushed themselves to learn how to do things that, prior to COVID, were foreign to them. They have been making interesting and challenging online lessons and finding great resources, and they are continuing to learn new platforms for online teaching. Our science teacher often conducts at least one experiment a week and sets up two cameras so students can see both the experiment properly as well as him teaching. We have been excited to continue supporting, challenging, and connecting with our students via online classes."
The staff and students have also experienced their fair share of struggles as well. For example, power and internet access is not always reliable. Power outages happen daily, and internet lines go down easily in monsoon rains. In addition, many of the students do not have access to a device or parents who are literate in English and able to help them with their homework. Yet, our staff members are committed to their students and continue to find ways to support them any way they can.
The teachers recently asked their students how they felt about online learning. Here is what they shared:

"This is my first time attending an online class, and I sort of love it." Binsa*
"Due to online class, I have been doing lots of my assignments digitally, and my typing skill has improved." Ram*
"Thank you to all teachers that you are giving us your time, and with the help of online, we can talk with you! I miss you all, and we are praying for you all." Sejun*
Our location in South Asia has had one of the strictest and longest lockdowns in the world. Watch the following video that The Dream School staff made to show students how they are each spending their lockdown and to let them know that although they are apart, they are still thinking of them!
"One of the things I've learned is how important it is to have a good relationship with each of the kids. We as teachers should be their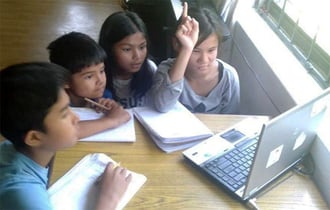 confidante and also someone that represents a safe place. I found out that because of the classroom culture and habits we've established within our students, it has been ingrained in their brains and has transcended the boundaries of the classroom, and we can see them wanting to be consistent and know what is expected of them even when their teacher is on the other side of the screen," states a teacher at The Dream School.
The school's director shares, "I am constantly in awe of our teachers' ability to learn new things and their willingness to really go above and beyond for their students. Their creativity continues to amaze me, and I am so proud of the way they took this very difficult situation and found a way to connect with the kids and challenge them."
Currently serving 202 students, The Dream School is a place of laughter and joy, where the children learn, play, wonder, and worship surrounded by beauty. It's a place to inspire creativity.
*All content, data, and statistics current at the date and time of publishing. Some locations omitted and names changed for the security and privacy of those involved.