It is estimated that the majority of school-aged children spend over 80% of their waking hours in school, truly giving education the power to shape mindsets, values, and nations. As one of the more economically volatile countries in Asia, Nepal faces many challenges including finding a solution to ensure its children receive adequate education.
Some of the obstacles hindering education that the country continues to face include "poor quality and inequity in access, geographical remoteness, gender, and socioeconomic and ethnic differences. Key barriers to enrollment and attendance include poverty, social exclusion, disability, migration, child labour, social norms and gender bias" (UNICEF).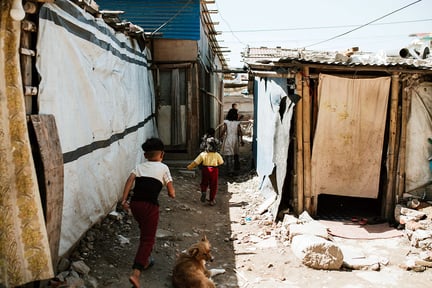 According to UNICEF, the government of Nepal still has significant issues to tackle as they work to improve education within the country. For example:
770,000 children aged 5–12 years old do not attend school.
Only half of the students in grades 3, 5, and 8 meet the academic achievement criteria for Nepali mathematics.
Attendance in early childhood education is still low at only 51%.
There is inequality in the education sector as only 12% of children from the lowest wealth class are developmentally on track in literacy and numeracy compared to 65% from the highest wealth class.
With these substantial challenges in mind, The Dream School was established in April 2015 with the goal to not only meet the educational needs of the children in Love Justice's family homes and the surrounding community but also to profoundly impact the next generation through exceptional education.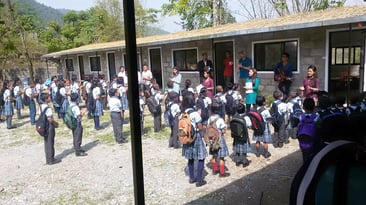 As we embarked on the journey to create a kingdom-class learning environment, our vision was, and still is, to break the mold of traditional Nepali schooling that most often relies on rote memorization and frequently enforces fear and shame in classroom management. It is not surprising that in this type of educational environment, children lack confidence and often fail to learn how to think creatively and ask questions, resulting in a lack of understanding of what they are supposed to be learning. (Pictured: The first day of The Dream School in 2015.)
With this at the forefront of our educational strategy, we focus our learning process not just on gaining knowledge from a textbook but also on the development of critical thinking and creativity and the acquisition of necessary life skills. Our curriculum and resources have been carefully selected in line with our vision to help our students gain the abilities, knowledge, and experiences they need to break the cycle of poverty and to become difference makers in the world around them.
Meet Rajani

Rajani, a student at the school, is one of those difference makers. Rajani is in our class 8, and she lives in the nearby village with her mom and brother. Her father works in the Middle East and sends money back to his family each month. Her parents strongly value the education their daughter is receiving at The Dream School.

Recently, Rajani shared her testimony of the impact the school has had on her life.

She stated, "I have found a school where it is fun to learn and I don't have to compete with my friends. I don't have to fear getting beaten or scolded. I have found a school that has helped me love books and reading. I have found a school that gives me the privilege and freedom to develop my understanding of myself and the world."
Many students agree with Rajani that one of their favorite parts of coming to The Dream School involves books, reading, and the library. Our librarian is a Dream School graduate herself and is passionate about nurturing the love of reading. The students are encouraged to choose books from our library that they will truly enjoy, and time is set aside each day for them to read. Research has shown that children who have time to read books they love not only become more successful in all subjects at school but also become more compassionate and have a decreased rate of depression.
Watch the following video as our librarian shares about the valuable role reading plays in the students' education:
Our staff members are passionate about creating a safe space where students, like Rajani, are able to thrive. For example, they encourage healing and working through grief and loss during homeroom time. They also pair students up with mentors and encourage them to talk with each other and develop a relationship. This mentorship program helps our students gain insight and understanding from others as they continue to grow and build their self-confidence.
Nurturing individual gifts and talents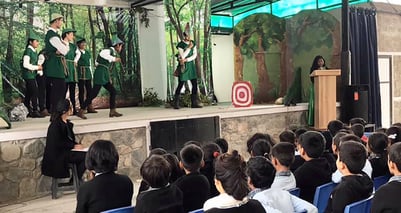 Students are also offered many extracurricular activities to help them discover and develop their individual gifts. We strive to give them opportunities to foster their unique talents by offering them a wide range of activities including academic clubs, social events, sports, creative arts, and weekly chapels. Throughout the years, we have seen our students grow spiritually, socially, and academically. (Pictured: Some of the students putting on a performance of Robin Hood).
Today, The Dream School serves 150 children from nursery (3-year-olds) to class 10 and employs over 35 national staff and 4 expat staff.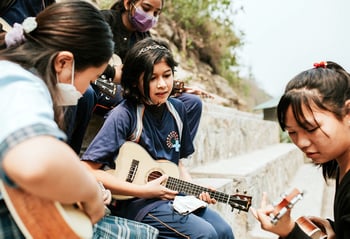 The Dream School Director is quick to point out that our teachers are the backbone of our school. She says, "It has been exciting to see our teachers take ownership of their ongoing development. They have grown in so many ways and have gained so many many new skills this past year as they really model what it means to be humble and a life-long learner. Our teachers are the beginning of a new type of education in Nepal and to see the impact it is having on our students is inspiring."
We believe a world-class education provides endless opportunities. We agree with The Dream School Director who says, "Education is hard work, and sometimes the needs we encounter are overwhelming. But when I see students who feel safe enough to ask questions and feel free to make mistakes, it makes it worth it." In the following video, one of our teachers shares about his experience:
The impact being made in our students' lives through their experience at The Dream School goes far beyond academics, nurturing each step they take as they grow into adulthood. Our school is a place of laughter and joy, where the children learn, play, wonder, and worship surrounded by beauty. It's a place to inspire creativity and a greater desire for godliness ... a place to dream.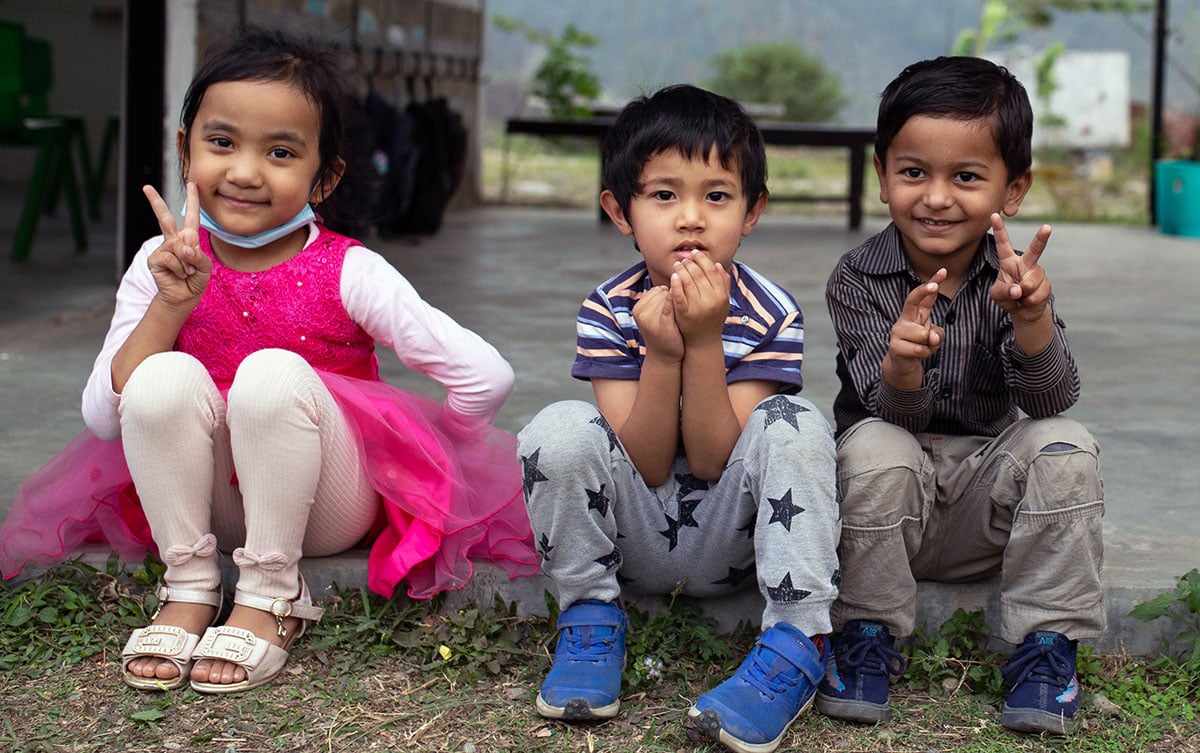 Visit here to learn how you can make an impact in the lives of our students.
*All content, data, and statistics current at the date and time of publishing. Some locations omitted and names changed for the security and privacy of those involved.