One of the best ways to gain a better understanding of human trafficking is to read real stories from the field. The stories below come directly from our monitors in the countries where we work. Thank you for partnering with us to keep these beautiful lives free!
Malawi: Team Intercepts Three Minor Boys Traveling for Work; Suspect Arrested!
One day while our monitors were working at a bus station, they noticed a minibus carrying three minor boys and one adult. The boys seemed nervous, so the monitors approached the group for questioning.
When they spoke with the adult, he told them that he and the boys were on their way to his sister's wedding. Our monitors were suspicious about his statement and asked for the contact number of the location where he claimed the wedding would take place. When they called to confirm, they were told that they had the wrong number; the person on the other end of the call was not aware of any upcoming wedding.
After uncovering this lie, our monitors asked the four travelers to step out of the minibus for further interviews, and during this time, they uncovered several contradictions in their stories. Eventually they learned that the young boys were headed to work as cattle herders on different farms. The monitors informed the police, and the police arrested the suspect for human trafficking.
---
Ethiopia: Team Intercepts Minor Girl Being Lured to Italy with Suspicious Job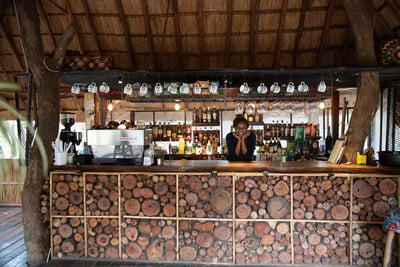 Seventeen-year-old Berhane* was from a rural village and had come to Addis Ababa to work as a waitress in a bar. One of her customers told her of a bar in Italy that was looking to hire six new waiters. The promised monthly salary was 1,600 Euros ($1,745 USD), and the workers would be paid every six months. The man assured Berhane that she would not need to pay for her transportation to Italy; all she needed was a passport. He started calling her daily to check on her progress, pressuring her to accept the offer and promising to send her to Italy as soon as she received her passport.
Our team was concerned about the red flags in Berhane's situation and explained the risk of human trafficking inherent in accepting the job. After receiving thorough counseling, Berhane decided to stop pursuing the suspicious employment.
---
South Asia: Minor Girl Traveling to Marry Facebook Boyfriend, Intercepted Before Exploitation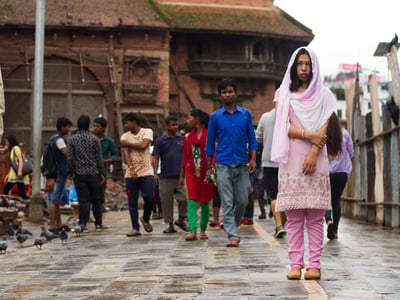 Fifteen-year-old Lalita* stood near the exit of the train station, dressed in a bridal outfit and carrying a school bag. Her face was covered, and she seemed confused about where to go. When our monitors approached and she removed her face covering, they realized she was younger than they had assumed; she was a minor traveling without a guardian.
The monitors asked Lalita where she was going. She said she was traveling with her younger brother, but he'd accidentally left her behind. When our staff asked her to show them her train ticket, they discovered she had lied to them about her final destination.
They asked for her brother's contact information so they could confirm her story and reunite them with one another. To their surprise, the brother answered the call in a different language from Lalita's native tongue and told a very different story. He introduced himself as Sabid* and said he was 30 years old. He insisted that he was not Lalita's brother but had just met her on a train when she had asked him for help to go home.
Faced with this contradiction in stories, our staff questioned Lalita further, educating her about human trafficking and encouraging her to tell them the truth for her own safety. Gradually, she began to open up to them.
She told them that five months ago she had opened a Facebook account and began messaging with Sabid. Recently, he confessed his love for her and asked her to come to the city where he worked so they could meet each other and get married. Lalita had left home the previous day without telling her family. She took only a few clothes and boarded a train, but she accidentally got off at the wrong station.
The team counseled Lalita and brought her to the police station, and then they helped her return home to her family.
---
Kenya: Girl Intercepted After Promised Job Location Changes from Kenya to Saudi Arabia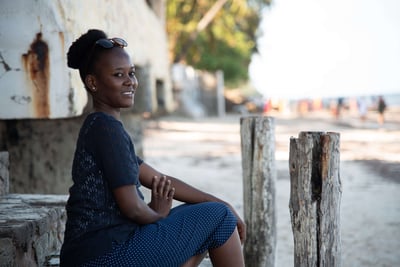 Kiza*, an 18-year-old girl, was en route to a promised job when our team intercepted her. Her broker originally recruited her for a position in Mombasa, but while she was on her way there, he suddenly changed her final destination to Saudi Arabia. Although Kiza was hesitant to travel outside the country for the new offer, she eventually agreed after he promised her a very high salary. She reminded him that she was too young to legally work as a domestic helper in Saudi Arabia; (Kenyan labor laws specify that migrant workers heading to the Middle East have to be at least 23). But he assured her that it would be fine and promised that he would facilitate every step in the process.
After hearing Kiza's story, our monitors intercepted her and educated her about human trafficking and safe foreign employment. Kiza understood the risk she would be taking and decided to return home.
---
Zambia: Team Intercepts Vulnerable Minor Boy Working in the Streets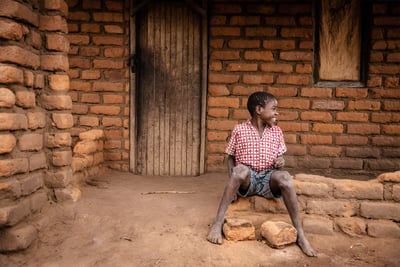 Our team intercepted 12-year-old Henry* after they found him picking up charcoal in the streets to sell. Henry shared that his family was poor and his father did different menial jobs to try to make ends meet. Henry had attended a local private school but was forced to drop out due to financial problems.
Our staff spent considerable time counseling Henry and his parents about the dangers he might face being in the streets alone at such a young age. They educated the family about human trafficking and then shared the gospel with them. After talking to our team, Henry's mom promised that she would keep him safe and not let him work in the streets.
---
Indonesia: Girls Traveling to Area Known for Nightlife Industry, Intercepted Before Exploitation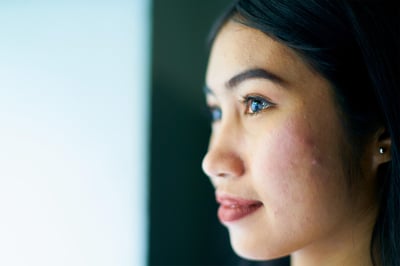 One evening as the project manager stood watching the parking area at a ship port, he noticed a car parked some distance away with several young girls in it. The girls got out of the car and headed toward the ticket booth, and he coordinated with the ticketing staff in order to question the girls.
At first, one of the girls said they were going to visit her father who lived in Baubau, but when the manager contacted her aunt to confirm, he found that her father lived in a nearby village. Caught in a lie, two of the girls finally shared that they were going to Baubau to work at a café. The third girl with them had promised them very high-paying jobs. Our team immediately became concerned for their safety because that area is known for prostitution. Furthermore, the girls had never been there before, and one of them was a minor traveling without her parents' consent. Based on multiple red flags, our team decided to intercept the group and help them return home.
---
Want to play a role in keeping people free in the next batch of interception stories we post? Join us by giving at the link below:


*All data and statistics current at the date and time of publishing. Names changed and some specific locations excluded for privacy and security purposes. Images are representative and do not picture actual victims.