Recently, our Love Justice Bangladesh team distributed vital food packages to 500 women and their families living in Daulatdia, the largest brothel in the country. Since the COVID-19 pandemic and subsequent lockdown began, these women and their children have not had access to food.
Prostitution has been legal in Bangladesh for 20 years, and Daulatdia is currently home to over 1,500 young girls and women who live on an enormous compound resembling a type of overcrowded slum set on about 12 acres of land. When businesses and transport networks were shut down across the country due to the pandemic, government-sanctioned brothels like Daulatdia were also forced to close.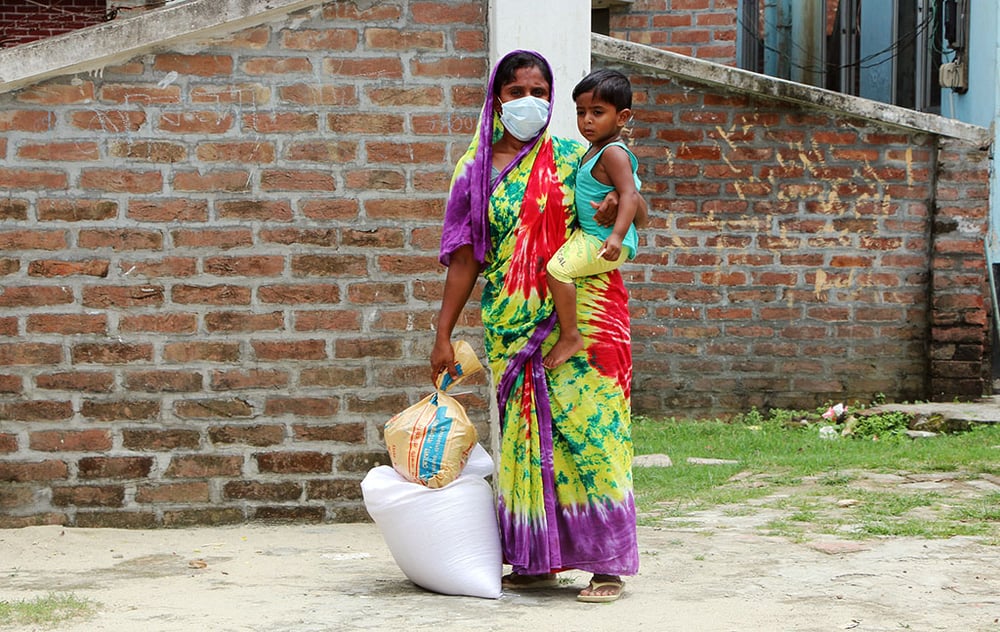 One of the LJI staff partners who served in the outreach stated, "All of the 500 women and their families who received our food packages were starving. Because of the situation and the women's occupation, nobody wanted to go there, and no NGOs have helped them. So, they are now truly in crisis because of COVID-19. No one has been allowed inside the brothel, and the police are heavily restricting any entrance into the area."
The majority of women and girls who reside in Daulatdia were trafficked there, sold by different brokers who deceived them with promises of legitimate job offers or other hopeful opportunities. Once females are sold to the brothel, it's extremely difficult for them to find a way out due to debt bondage and the stigma associated with what they've been forced to do.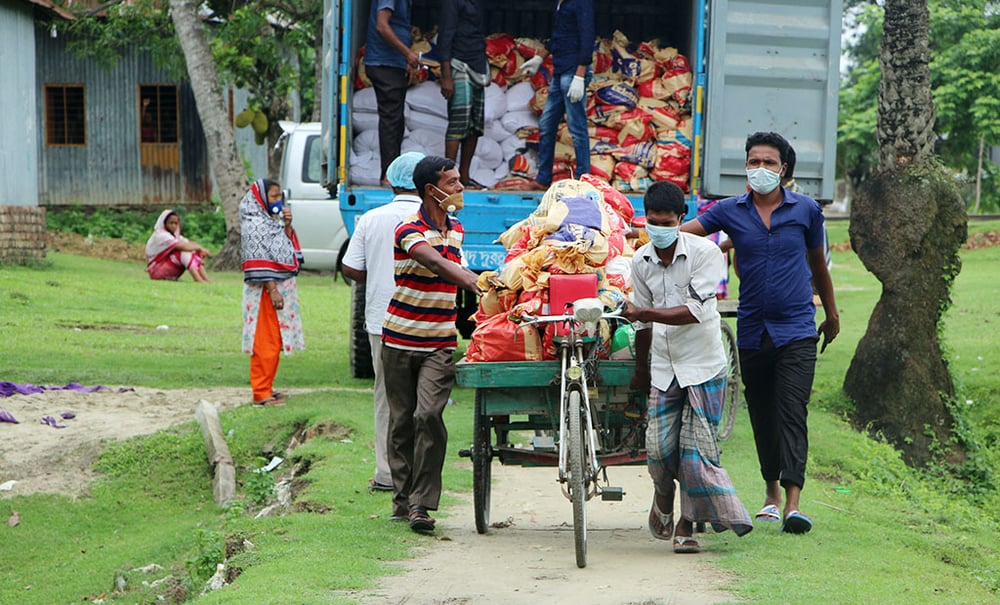 Another LJI team member shared, "We saw some of the women who were receiving help from us crying and tears coming from their eyes because of their relief to be given the much-needed food packages. We saw that some women were not even able to hold the rice packets because of the weight—but they were laughing and joy was coming from their heart." Watch the following video for a few highlights of our time spent distributing all of the provisions:
Mukti Mahila Samity, the chairperson of a local NGO, told the LJI team that she had been trying to find a way to deliver aid to the women living in the brothel and had been in contact with many local government officials and other NGOs. Unfortunately, she had not been able to find anyone willing to help. "She was thrilled when she received the call that LJI wanted to distribute food packages among the 500 families who were suffering from severe hunger," shared one of our LJI team members.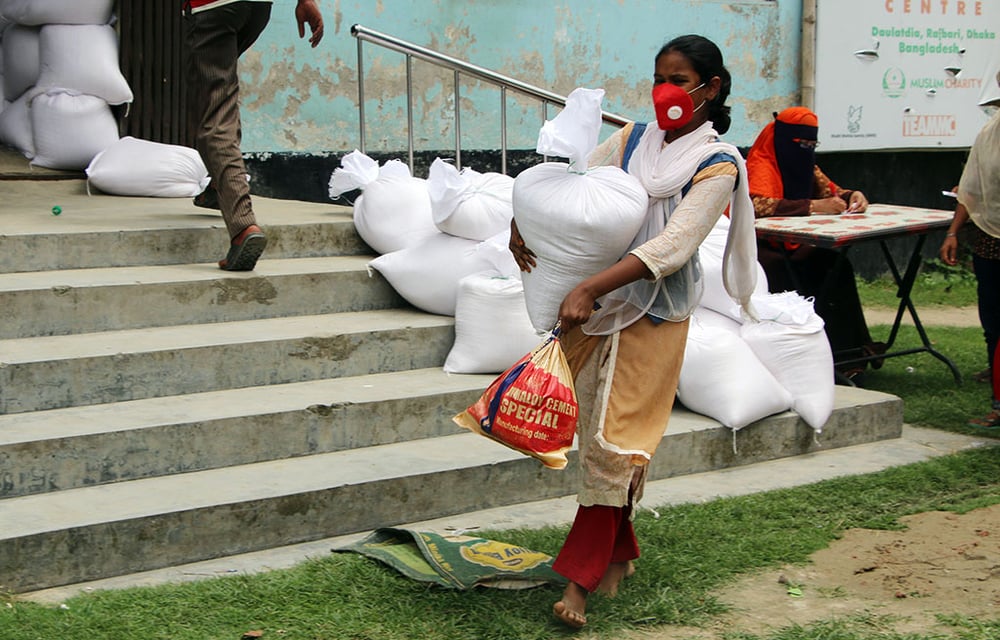 LJI partner staff who participated in this relief effort said, "We received a different kind of joy from this distribution by helping families who are living totally different lives and who are truly suffering and deprived of real joy in their hearts."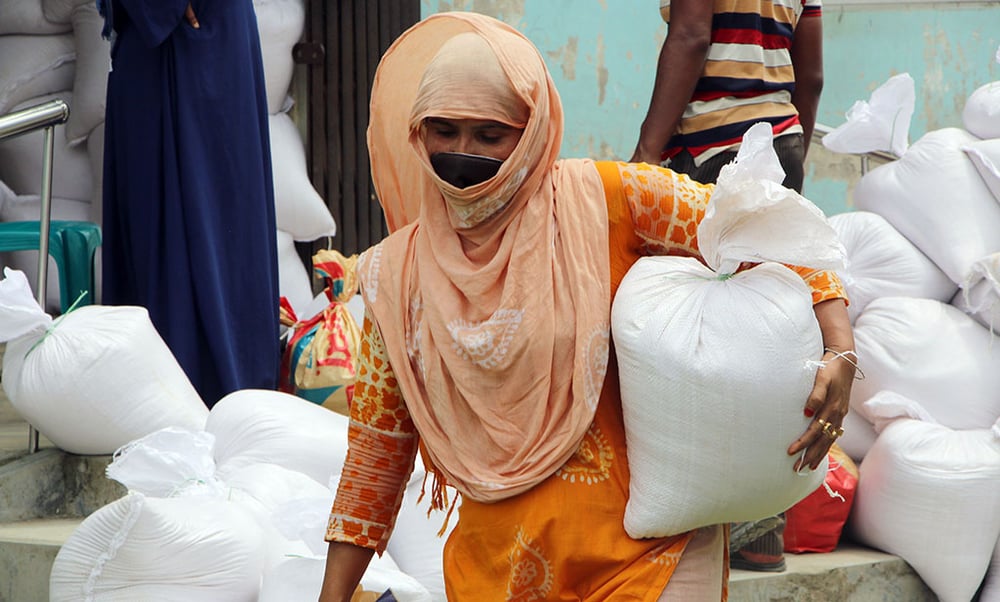 The provisions supplied will help feed each family for about a month. To date, we have provided aid to over 70,000 individuals, and that number continues to grow every day. We are privileged to be able to serve the most vulnerable communities in the countries where we work and strive to empower each person we meet with dignity, hope, and love.
*All content, data, and statistics current at the date and time of publishing.