We are celebrating over 30,000 interceptions this month! That's over 30,000 people prevented from being sold into human trafficking. Here are just a few of those stories of freedom.
Namibia: Woman Recruited for Drug Trafficking in Brazil, Intercepted. Suspect Arrested!
A Namibian female was en route to Brazil when she was stopped by our team for questioning. During her interview, she claimed to be traveling to Brazil to visit her married sister who was living there. After recognizing several red flags, our team continued to question the woman, encouraging her to tell them the truth. They reassured her that they only wanted to make sure her journey would be safe, and then they asked if they could look at her phone and read her text messages with her sister.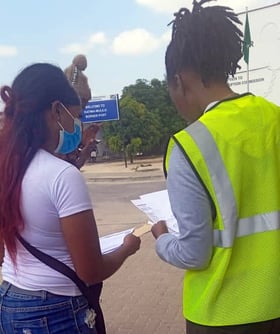 At that point, the young woman opened up to our staff and explained that she had been recruited by two gentlemen to go to Brazil and pick up drugs and take them to South Africa, where her recruiter would be waiting for her. The recruiter assured her it would be an easy way for her to escape poverty, promising she would quickly make 80,000 NADs ($5,375 USD). She explained to our team that she was unemployed and the sole provider for her ailing grandmother and two children. In her desperation to care for them, she didn't consider the consequences when she accepted the job offer. After talking with our staff and listening to their warnings, she was grateful to be intercepted.
Our monitor who had initially interviewed her gave all the relevant information to the drug law enforcement unit. Authorities acted swiftly on this information. To buy time for the police to arrive on the scene and arrest the suspect, our team checked the young woman in for her flight and took a picture of her boarding pass to make the suspect think that she was boarding the plane. When the police arrived, they immediately arrested the suspect and opened a case of possible drug trafficking and conspiracy.
---
South Asia: Staff Intercepts Three Women Traveling to Kuwait for Promised Work

Three young women were intercepted by our staff at the customs office during transit monitoring at a high traffic border. The women were trying to go to Kuwait for domestic work via India. They had been promised jobs in Kuwait through a broker who was not traveling with them at the time of the interception. All of their travel documents, including their passports and citizenship papers, were with the suspected trafficker.

During the interview, the young women shared that they were going abroad for the first time, and they mentioned that none of their family members were aware of their travel plans. After noticing evidence of trafficking, our staff intercepted the young women, provided them with counseling about human trafficking, and then sent them back to their families. Although the women were grateful that our team intervened to keep them safe, they were unwilling to file a case against their suspected trafficker.
---
Malawi: Team Repatriates Minor Victim of Labor Trafficking; Suspect Arrested!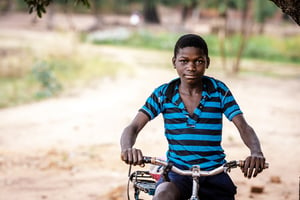 The Blantyre team came across a 15-year-old boy from Thyolo District who was out on the streets selling goods. This boy had been recruited by a man who came to his village looking for people to work in Blantyre for a man called Mr Victor*.
The young boy had been working for this suspect for several weeks when our monitors first noticed him and intervened. The matter was referred to our investigations team who secured the suspect's arrest. The boy was successfully repatriated home.
---
Rwanda: Team Intercepts Minor Girl Stranded at Bus Station and Helps Her Return Home

Shema* is a 16-year-old girl who left her village in Nyaruguru District after being promised a job in Kigali. Excited for the opportunity, Shema traveled from her home to Kigali and started doing domestic work there. Unfortunately, she was asked to do very heavy work that was too difficult for her, so she ended up leaving her place of employment. When our staff first noticed her, she was standing at a bus terminal, seeking assistance to return home. After communicating with her family, our team arranged Shema's safe transportation back home.
---
Zimbabwe: Minor Lured by Aunt with Job Escapes from Forced Marriage and Is Intercepted
Esneth* (17) had been in constant contact with her aunt and her friend who were both living in Cape Town, South Africa. The friend and aunt were sharing promising news with her in regards to several job opportunities with high salaries. Esneth's aunt promised to pay her traveling expenses if she wanted to come to South Africa to find employment. Esneth accepted her kind offer of help, and within no time, the minor was contacted by a bus conductor who told her that they would pick her up soon.
The bus arrived late in the evening, and once Esneth was on board, the bus conductor told her that her traveling expenses would be paid for upon her arrival in Cape Town. Since she did not have official travel documents, the facilitators of the journey made her cross the border illegally. Upon arriving in Cape Town, the conductors became furious with Esneth, mentioning that her aunt, who had promised to pay her bus fare, was no longer reachable by phone. Esneth was confused and tried to call her as well, but she got the same result.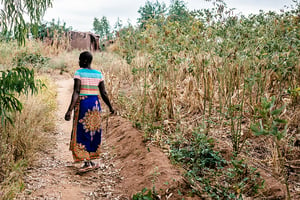 A female associate of the people who facilitated the journey approached Esneth and told her that a man would come to pay for her transportation, but in exchange she must agree to marry him since he would be supporting her in South Africa. When Esneth refused, they started beating her since there was no one else on the bus. She later found out that her friend was staying with a man that she had been married to through a similar tactic.
Esneth managed to board a different bus returning to Zimbabwe. A female passenger on this bus noticed that something was wrong with Esneth, so she silently took a picture of her and posted it on Facebook. When the bus arrived at Rutenga, vendors realized that there was a girl crying on the bus; they became suspicious and informed our monitor about the situation. Our team was aware of the recent Facebook post, so they contacted the police and asked them to search the bus.
The police managed to stop the bus and locate Esneth. However, while the officers were talking to her and one of the conductors outside, the bus suddenly took off at a high speed. This case is currently under investigation as this was a well-planned strategy to marry a minor girl to an unknown man, and it had already been done previously to Esneth's friend. After Esneth was questioned by the police, our monitors counseled her and facilitated her transportation home.
---
Uganda: Team Intercepts Two Young Females Traveling to Kenya for Promised Work

Esther* (18) and Flora* (17) are from a village in Sironko District. They were enticed by Gertrude*, a suspected trafficker, to accept a job working as bar attendants in Samburu, Kenya, with a promised monthly pay of USh 400,000 ($105 USD). Gertrude told them that one of her friends, a woman named Medie*, had recently opened a bar and needed attendants. The young girls accepted the employment offer and decided to move to Kenya.

Gertrude sent funds for their transportation through mobile money and then told them that she would meet up with them at the bus park in Kenya at the Lwakhakha border. Esther and Flora were transported by a boda-boda cyclist to a porous border crossing, which is where our monitors first spotted them as they were bargaining with a man to help them cross through the water. Our monitors asked to talk to the girls before they crossed over to Kenya.

During the interview, Esther and Flora stated that their guardians were unaware of their travel plans. Upon further questioning, they also revealed that they did not know exactly where they were going. Our staff educated the young girls about human trafficking and warned them of the potential dangers they might face if they continued their journey. After talking with our team, Esther and Flora agreed to stop traveling, and Love Justice facilitated their return trip home.
---
Sierra Leone: Minor Boy Recruited for Labor Trafficking, Intercepted Prior to Exploitation!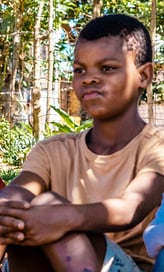 Isatu* (14) was about to board a boat when our monitors saw him and stopped him for questioning. When asked about his trip across the river, he said that he was following his friend Daniel* to Lungi for fishing. Upon further questioning, Isatu revealed that he did not know Daniel very well. He explained that he had met him on the streets, and Daniel had enticed him with the promise of good work in Lungi. Daniel paid for his transportation to the ferry terminal and then instructed him to cross the river on a different boat, promising to meet up with him at the Lungi Terminal.
Isatu further revealed that his family was unaware of his travel plans, he was traveling without sufficient resources to sustain himself or return home, and he did not know the address for his destination. After explaining all of the red flags and potential risks of continuing the journey, our team convinced Isatu that he was in danger of being exploited.
They accompanied Isatu to Lungi, following closely behind him. When Daniel met him at Lungi Terminal, our team was able to confirm that this was a real case of human trafficking. Daniel lived at his mother's house, and several boys lived there and worked for her. Most of them had been convinced by Daniel to come and fish in Lungi. Eventually, these young boys ended up doing all kinds of different jobs to provide an income for Daniel's mother.
---
South Asia: Team Intercepts Two Minor Boys Being Transported to Labor Trafficking Situation; Suspect in Custody!

Our team was monitoring at a busy train station when they noticed two minor boys, Sajid* (14) and Shyan* (15), who were walking around unaccompanied. The boys were shabbily dressed and appeared to be confused, so our monitors stopped them to see if they needed any help. Sajid motioned toward a man named Tuphan* (37) who was walking ahead of them, so our staff asked the man if the boys were with him and where they were going. Tuphan claimed to be the boys' cousin and said that Sajid and Shyan were brothers who had come to Delhi to visit their father.

When our team asked Tuphan to show them the boys' ID cards, he was hesitant to do so. Upon further questioning, he changed his story and said that he was not related to them but simply a neighbor from their village. After some time, he agreed to show our team their ID cards. While verifying the cards, our staff discovered that Tuphan was from a different village. Upon further questioning, he was unable to tell them the boys' names or provide any specific details about them. Faced with these red flags, our staff separated the group for individual questioning.

During their interviews, Sajid and Shyan remained quiet and did not respond to any of our staff's questions. Tuphan explained that the brothers did not know the language and could only understand Odia, a tribal language that Tuphan did not even understand. Our staff asked Tuphan to provide them with the contact information for the boys' father. He called someone he claimed was Shyan's father, and then he handed the phone to them. Our team spoke to this man, and after cross-verifying the details, they determined he was not Shyan's father. When they asked Tuphan who the man was, he said it was their village neighbor, Deepu*, who lives in Delhi.

Our monitors asked Tuphan why he had brought the boys to Delhi. He said that he runs a canteen service, and Shyan was going to stay with him and work for him there; meanwhile, Sajid was going to be sent to Deepu's home, and he would be working for him. Our team asked about the boys' working hours and salaries. Tuphan said they would be working from 5:00 a.m. to 2:00 p.m. and then again in the evening from 3:00 p.m. to 11:00 p.m. Tuphan said he earns Rs 12,000 ($155 USD) each month from his canteen services, and from this income he was planning to pay each boy Rs 5,000 ($65 USD) for the first few months, and then later he would increase their salaries to Rs 6,000 ($77 USD).

Since the boys couldn't understand the language, our staff tried to get in touch with other team members who might be able to communicate with them, but no one was able to understand the language. After some time, Shyan's brother-in-law Aryan* called on Tuphan's phone. At first, Tuphan did not pick up the call, but later he gave our staff the phone and told them that it was Shyan's brother-in-law. Our staff spoke to Aryan and asked him about Shyan and Sajid's whereabouts. He said that he was not sure where they were because Tuphan had enticed them away from their homes to travel with him. Tuphan had given their parents a small sum of money once they agreed to let the boys go with him.

When Aryan had questioned Tuphan about where he was planning to take the boys, he didn't tell him any details. Aryan also claimed that he had been trying to reach Tuphan since the previous day, but he was not answering his phone calls. Aryan asked our staff to keep the boys safe and not let them leave with Tuphan, and then he promised to come to the train station as soon as possible to pick them up.

Our team decided to take the group to the police station for further questioning. Tuphan was eventually taken into police custody, and the boys were taken to a child welfare committee until appropriate next steps could be determined.
---
South Africa: Monitor Uncovers Red Flags After Posing as Prospective Employee and Redirects Vulnerable Female
The potential victim in this case is originally from Lesotho and came to South Africa after her grandmother passed away. She told our team that her life was challenging, and she had been struggling to make ends meet by piecing together various domestic helper jobs.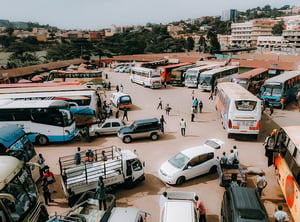 She mentioned that she saw a post on Facebook for a domestic helper position with a monthly salary of R6500.00 ($415 USD), and she asked our team if they could verify the job. Using a private number, our staff called the recruiter, pretending to be looking for work. A male answered the phone and asked how old the monitor was. When our monitor said she was 27, the recruiter asked if she was willing to do anything to earn money. When the monitor said she was, the recruiter laughed and then asked if she was sure that she really wanted the job.
During the call, the man asked our monitor to send him pictures of herself so that he could see what she looks like, and then he suggested that she might be able to earn a bonus. He told her that after he viewed her pictures, he would set up an interview with her, and he assured her that she didn't need to worry about transportation costs because he would cover it.
When the monitor asked him about the bonus he had mentioned, the recruiter said that the salary package would be small, but there was an extra job on the side she could do to satisfy his needs and earn more money. When the recruiter asked the monitor's nationality, she said she was from Lesotho and did not have the proper paperwork to legally live or work in South Africa. The recruiter reassured her that it wouldn't be a problem. During the call, he repeatedly insisted that she send him pictures of herself so that he could see what she looks like. It was also evident that he was trying to determine how desperate she was for work, and he was very careful to never reveal his location or any other identifying details about himself.
After ending the call with the recruiter, our monitor contacted the young woman to inform her of all the potential dangers she had uncovered. She explained that the recruiter was interested in only working with young women, especially undocumented ones, and it was clear that he had ulterior motives and other intentions for the women he hired. The monitor provided her with thorough counseling about human trafficking, explaining how traffickers use different strategies to lure people into thinking they are seeking a legitimate job. She also cautioned her of the various risks she could face if she continued to pursue the questionable opportunity.
After talking with our staff, the young woman decided to stop pursuing the job, and she mentioned that she intends to save enough money to go to Lesotho to obtain her proper documents. When her child goes to school next year, she plans to have the correct legal documents that will make her less vulnerable to exploitation and help her find legitimate employment.
---
Ghana: Two Siblings Forced into Fishing Industry by Older Brother, Intercepted and Reunited with Mom

John* and Barbara* are two siblings who were recently spotted and intercepted by our monitors at a fishing community in the northern region of Ghana. During questioning, they told our team they had run away from their older brother's home because he had overburdened them with household chores and fishing activities. They said they were traveling to Yeji to locate their mother.

Upon further questioning, John and Barbara shared that after their father had died, their oldest brother, Philip*, had offered to take responsibility for them. Their mother was struggling to provide for her children, so she did not hesitate to accept her oldest son's offer of help.

Shortly after the siblings arrived at Philip's home in Battorkope, a fishing community on Lake Volta, he started forcing John to fish on the lake. John was surprised and scared by his brother's treatment toward him, but whenever he resisted the work, Philip would beat him. Over time, John became depressed, and he worried about what he and his sister were going through at the hands of their own brother.

When they finally approached Philip and told him they wanted to return to their mother's home, he refused to allow them to leave, mainly because he was afraid of what his mom would do to him when she found out how badly he had been treating his own siblings. According to John and Barbara, a neighbor helped them access a boat to cross over to Yeji to travel to their mother's home. They mentioned that they had spent the night at the lakeside because they had arrived late in the evening and didn't know how to continue to their mother's village.

When our team first noticed John and Barbara, they were pale and dejected, with signs of hunger and thirst on their faces. Our monitors comforted them and then arranged their safe transportation to their village, where they were reunited with their mother.
---
Kenya: Female en Route to Promised Job in Saudi Arabia, Intercepted Prior to Exploitation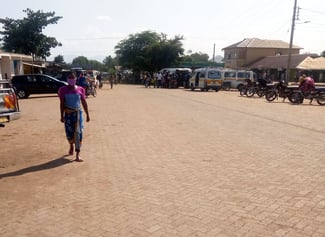 Makena*, a 21-year-old female, was recruited and transported from her village to Voi by a trafficker named Amara*. Makena had been promised a domestic job in Saudi Arabia, and Amara was supposedly processing her travel documents even though she did not have her identity card or birth certificate. Makena was new to the area and appeared to be worried and lonely. Our staff spotted her and proceeded to engage her in a conversation where she shared her story.
Our team immediately checked to ascertain whether the agent was registered by the National Employment Authority of Kenya (NEA). They found out that Amara was neither a registered member nor agency. Makena had also been deceived about the agency office in Voi since it could not be traced. Based on their findings, our staff intercepted and counseled Amara and then repatriated her back home.
---
Thank you to all of our donors who make this work and these stories of freedom possible. If you would like to learn more about our work and ways you can get involved to help fight slavery, visit here.
*All data and statistics current at the date and time of publishing. Names changed and some specific locations excluded for privacy and security purposes.