In the midst of a global pandemic, our donors and partners stepped up more than ever before. Our teams around the world didn't stop caring for and protecting the most vulnerable. We worked together to stop human trafficking and care for orphaned children. We met the pandemic crisis head on by providing hunger relief through our COVID-19 Global Relief Effort.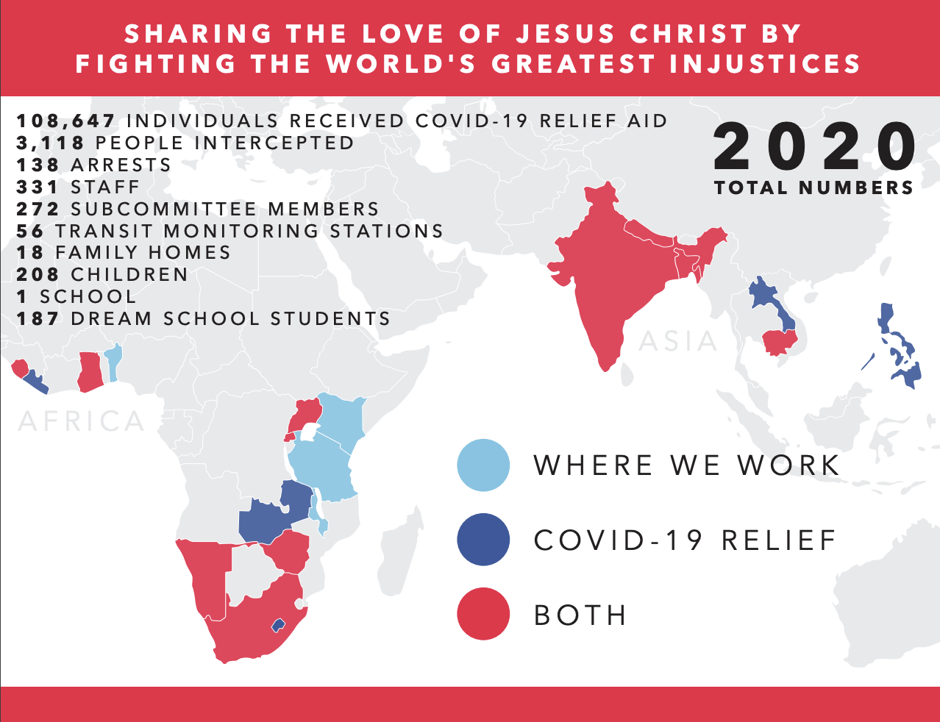 ---
Care for the most vulnerable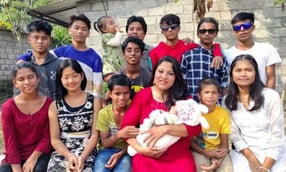 Beloved Home, one of our family homes, celebrated a new addition during Nepal lockdown. In September, the home parents had their second child, Ezra, so there are now 14 children living at Beloved Home. All of the school-age children attend The Dream School, and most of their 2020 schooling was conducted online. Two young adults who used to live in the home now live independently. Although they no longer reside at Beloved Home, they are actively participating in our Children's Futures Program and still occasionally visit the home to spend time with their brothers and sisters. You can click here to learn more about our work ministering to the orphaned and abandoned.
---
Provide COVID-19 relief

In June, our staff in Bangladesh provided food to 500 women and their children living in the Daulatdia Brothel. Since the COVID-19 pandemic and subsequent lockdown began, they had not had access to food. Because of their occupation, nobody would help them. Our staff shared that these women were "crying and tears were coming from their eyes because of joy to have the quantity of food packages we distributed to them. We saw that some women were not able to hold the rice packets because of the weight, but they were laughing and joy was coming from their heart." Read the full story here.
---
Stop human trafficking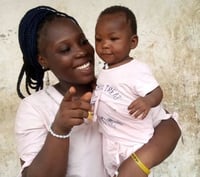 In Sierra Leone, a baby girl was intercepted from being put to death. Certain tribes in West African villages believe that twins are born with special powers, and as a result, twins are often killed in infancy. Several months ago, when one baby's twin died during birth, local villagers believed the surviving baby was responsible and demanded that she be taken to the witch doctor to be put to death. Our monitor was visiting the village that day to educate the community about trafficking. She was able to intercept the baby, who is now safe with a child protection organization. Visit here to read the complete story.
---
The work that was done in 2020 highlights the heart of our mission of sharing God's love through action aimed where it is most needed. Thanks to all of you who are partnering with us to make this crucial work a reality. The need is great, but together, we will find a way to reach as many people as possible. If you would like to learn more about how you can partner with us, please visit here.
*All content, data, and statistics current at the date and time of publishing. Some locations omitted and names changed for the security and privacy of those involved.