Austin & Lindsey Adamec are a Jacksonville, Florida-based husband and wife team who share a passion for gathering people from all walks of life and creating a safe space for intimate worship. They partnered with us and the GMA's #LoveGoesViral concert series this past summer to help bring awareness and support for our anti-trafficking work and COVID-19 Global Relief Effort for the most vulnerable across the globe.
Artists with Integrity Music, the Adamecs reflected on their partnership with Love Justice, sharing, "We feel strongly that in order to see real change in the world, we have to fight for justice the way Jesus would. We are honored to partner with the GMA and Love Justice International for this special at-home worship experience in hopes to bring awareness and inspire people to join forces with us to fight for freedom in ending human trafficking in our country and our world. The incredible thing about Love Justice is they aren't fragmented in their pursuits, but in addition to fighting human trafficking, they are going even further by finding people around the world who don't have items that are essential for survival and are providing for their needs during this COVID crisis. These new friends of ours are the kind of heroes we feel honored to link arms with, and we couldn't be more excited for this special night in God's presence together. We hope you will join us."
Visit austinandlindseyadamec.com to learn more about the release of their upcoming project, Sound of the House, set to drop this October! Watch their full #LoveGoesViral concert here: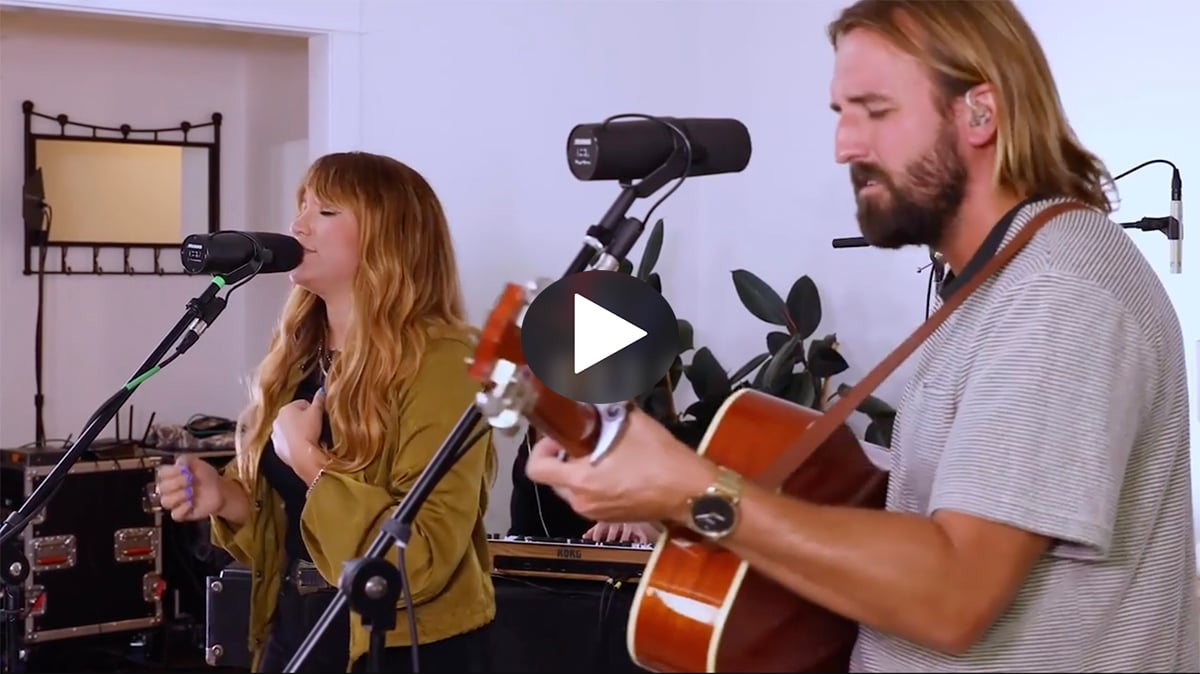 We are so thankful for Austin & Lindsey as well as Integrity Music for joining with us and giving of their time, resources, and talents to help spread the word about our work to stop people from becoming victims of human trafficking. We are also so excited to be sponsoring the GMA Dove Awards again this year! Don't miss tuning in on October 30, 2020, at 6:00 p.m. CDT (check local listings for more details).
40.3 million people live in modern-day slavery because of human trafficking (Global Slavery Index). We train and place monitors at borders and transit points to identify and stop trafficking as it is occurring, BEFORE beautiful lives are exploited and sold into slavery. To date, we've intercepted over 22,000 individuals to prevent them from being trafficked. To learn about our anti-trafficking work and COVID-19 Global Relief Effort, visit here.
*All content, data, and statistics current at the date and time of publishing.