We love it when people find creative ways of supporting our cause; it signifies the hope and life that can be brought to the otherwise tragic issue of human trafficking.
Instameet in South Africa
ExploreZA, a South African community of photographers and Instagrammers who meet up monthly for photo walks to inspire change through photography, recently joined Love Justice International in organizing an Instameet. Photographers across Johannesburg met in the early hours of the morning to learn more about human trafficking and to take photos to create awareness about the issue and the urgent need for intervention in the lives of those being trafficked.
A total of 30 creatives joined together at 5:30 a.m. on a Saturday to do a photo shoot in the streets of Johannesburg. The selected theme was "Fairy Tale," depicting the dreams that traffickers frequently use to lure people into a life of slavery. Traffickers entice individuals with false promises of job opportunities, marriages, or improved education and then ensnare their victims into lives of prostitution, forced labor, or crime.
Red flags
The creatives made their way through town taking photos that would depict stories of what victims may experience: a fairy-tale dream that results in a devastating reality. Many posed with our red flag, which represents the clues that help our team identify whether an individual is potentially being trafficked.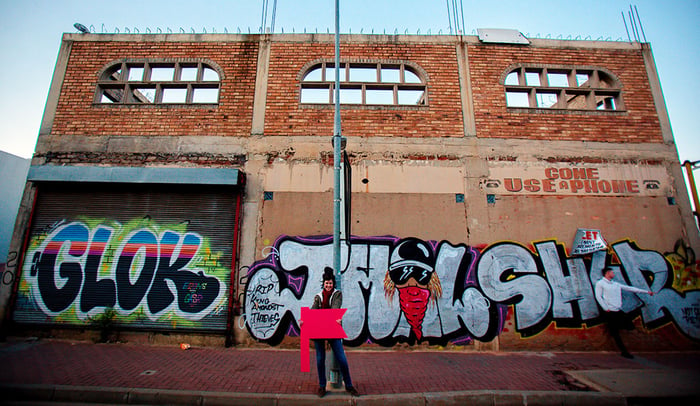 Some of these red flags include a woman traveling on her own or looking confused or drugged, or evidence of someone appearing to dominate an individual by talking on their behalf. Our team uses these indicators to assess the likelihood of a potential victim being trafficked. Due to our model of intervention, many destinies have been changed, and precious lives have been prevented from entering a life of exploitation. In many ways, these red flags represent hope. Hope for a better future—a free future.