Traffickers are not always strangers to their victims. In fact, oftentimes they know their victims prior to trafficking them. Whether it's through spending time building a trusting relationship with the victim or even preying on their own friends or family members, traffickers view those most vulnerable as a lucrative commodity for self-profit.
Shalva*, a transit monitor stationed in South Asia, has been with Love Justice for 11 years now and has come to recognize the signs of suspicious behavior and activity that victims and their traffickers often exhibit. From his vast transit monitoring experience, he has firsthand knowledge of how often potential victims of trafficking personally know their traffickers.
Recently, Shalva was monitoring the border of a busy transit location when he saw a young girl jump from a moving rickshaw taxi and hurry toward him and his team.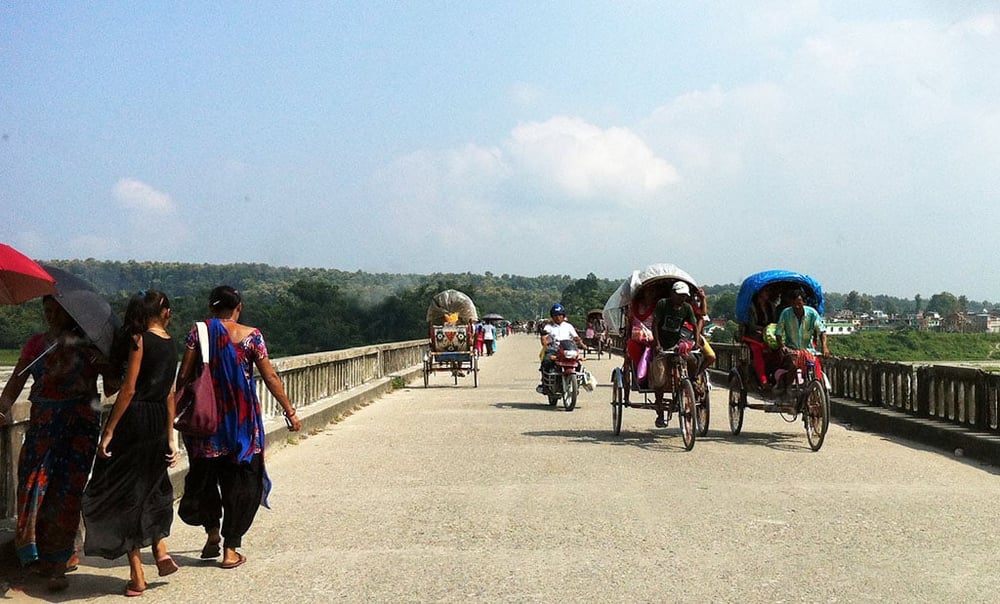 He shares, "As we were patrolling around the border areas, we noticed a young woman hastily approaching us. When she reached where we were standing, she introduced herself as Karuna* and then asked if we could help her return to her home. As she was talking with us, a man and a woman came walking up and joined in on the conversation."

Meet Karuna
Karuna, a 17-year-old female from a small village in South Asia, was excited for her 22-year-old cousin, Manjita*, to come for a visit. They always had fun together, and she would often stay for several days at a time.
It was during this visit that Manjita suggested that they should both travel together to a nearby city to participate in a puja (religious ceremony). She told Karuna that they would each be paid Nrs 5,000 ($50 USD) after the completion of the puja. Manjita also said that someone living in the city where the puja was to be held owed her Nrs 300,000–400,000 ($2,500–$3,500 USD) which she would receive once they arrived. She promised Karuna that she would buy her a brand-new cell phone with some of that money as a gift for traveling with her.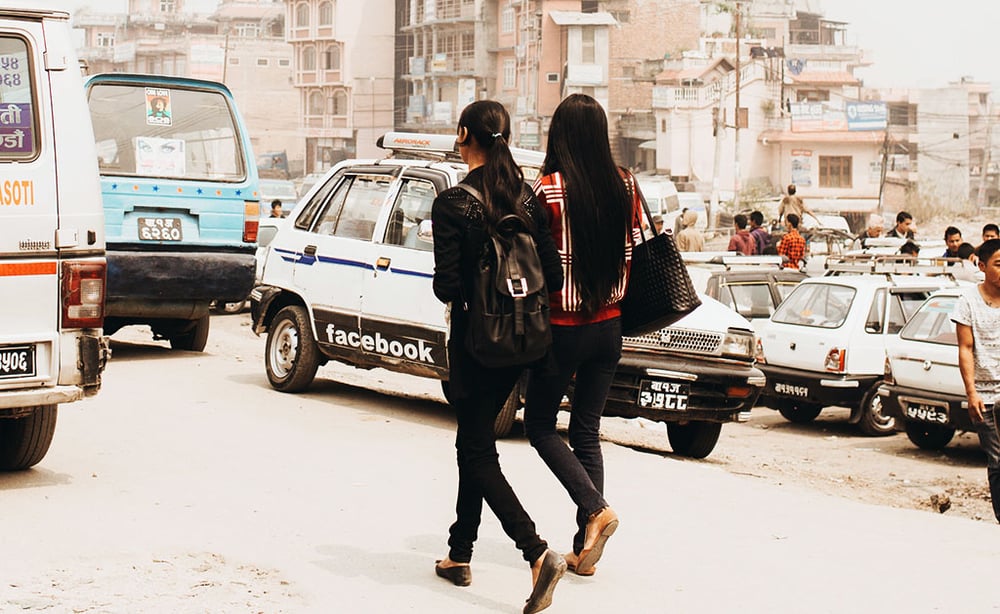 Puja is a term referring to a variety of Hindu religious ceremonies. The Berkley Center explains pujas as "rituals in which offerings are made to a deity or to honored people. Individual Hindus often perform a daily puja at small personal shrines they have constructed to familial and personal gods in their own homes. Offerings used in home pujas are usually simple, such as incense, fruit, and water. More elaborate pujas occur in temples, where the resident priests perform the ceremony on behalf of other worshipers in devotion to the deity of that particular temple."
The idea of making some money and receiving such a generous gift was very enticing to Karuna. Pujas, after all, are regularly practiced throughout the region in various capacities, and having the opportunity to not only participate in one but also receive some much-needed compensation for her and her family appealed to her even more.
At first, Karuna was hesitant to say yes since she wasn't sure if her parents would allow her to travel during the pandemic. Manjita assured her, however, that she would talk to her mother and convince her that they would be safe.
Initially, Karuna's mother was reluctant to allow them to travel. But Manjita promised that when she received the sum of money that was owed to her, she would lend Karuna's mother Nrs 100,000 ($800 USD) without charging any interest. Since Karuna's family was in desperate need of money, the mother finally agreed to allow both of them to travel together.
Before leaving for their trip, Manjita bought a measuring tape from a nearby shop to measure Karuna's height. She told her that the person participating in the puja needed to be 5 feet 2 inches tall, which is Karuna's exact height. She also told Karuna that the participant needed to be a female who was not menstruating during the time of the puja.
When it was finally time for them to leave, they both boarded a public bus to travel to a nearby town in order to meet up with a man named Sameer*. Sameer and Manjita had initially met each other through Facebook, and they had been friends for about three years.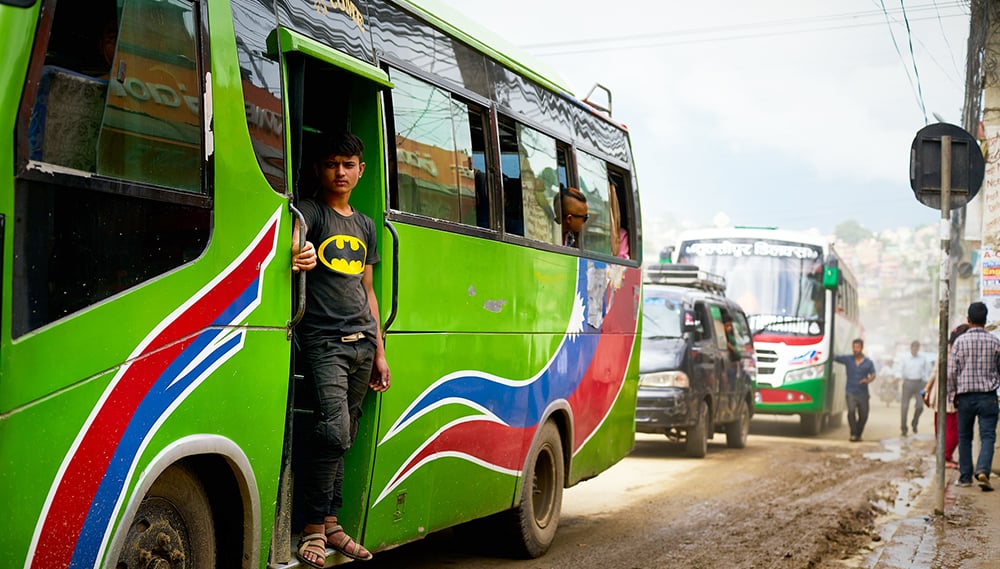 Upon meeting Karuna, Sameer promptly measured her height and was pleased to find it perfectly matched the specifications for the ceremony. He then took both Karuna and Manjita by motorbike to travel to their destination. However, due to the lockdowns, they were met with several roadblocks on the various routes they tried to take. Eventually, they were forced to abandon the motorbike and locate a bus that would take them on the remainder of their journey.
Sameer had called ahead and asked his brother-in-law to pick them up at the bus station; however, when they arrived, they were unable to locate him. In addition, they had lost their cell phone coverage after they crossed the border, leaving them with no way to contact him, so they decided to just wait at the station for him to show up.
After waiting for over an hour, Karuna became extremely restless and stated that she wanted to return home. In that moment, she grew even more uncomfortable and suspicious about the situation because Manjita and Sameer insisted that she stay with them.
Convinced that she needed to leave, Karuna was able to hire a rickshaw taxi to take her back towards home. However, both Sameer and Manjita grabbed their own taxi and followed closely behind. When Karuna's taxi began approaching the border, she spotted Love Justice staff patrolling the area, and she jumped from the running auto rickshaw and approached them for help.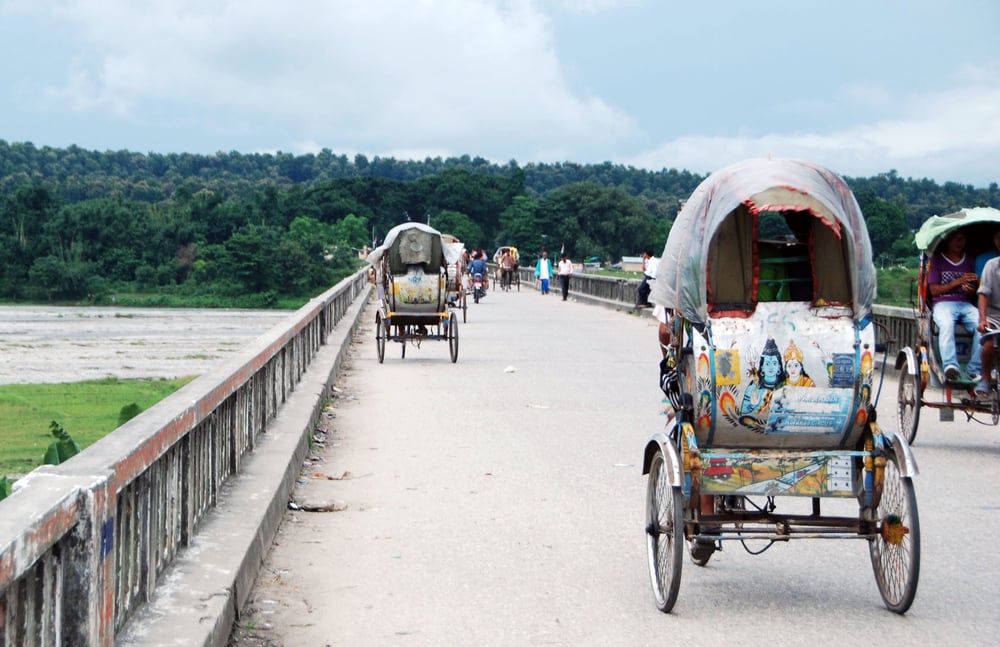 Intercepted
Shalva details the situation sharing, "In the beginning, the traffickers [Sameer and Manjita] tried to act as if everything was cool and normal. They were trying to get Karuna away from us and making excuses for her nervous and scared behavior. Karuna also didn't reveal all the information about the purpose of their travels in the beginning because she was nervous about getting her cousin in trouble. She just told us that she had arrived at the border area to accompany Manjita who was trying to collect some money that was owed to her from a person who lived nearby. However, their body language and facial expressions were full of fear and nervousness. The story about collecting money also sounded very suspicious. So, we all felt very strongly that there was much more to the story and decided to take Karuna to our shelter."
It was only after arriving at the shelter that Karuna revealed that her cousin and Sameer had convinced her to participate in a puja. She shared how she met all of the specifications required for participation in the ceremony, including being unmarried, not menstruating at that time, and being exactly 5 feet 2 inches tall.
"She also informed us that she had been told that she would have to wear black clothes during the ritual, as this particular puja was being organized to drive away some evil spirits and demons. As we heard this and other information she shared with us, we became quite concerned and were certain about the gravity of the situation she was in," states Shalva.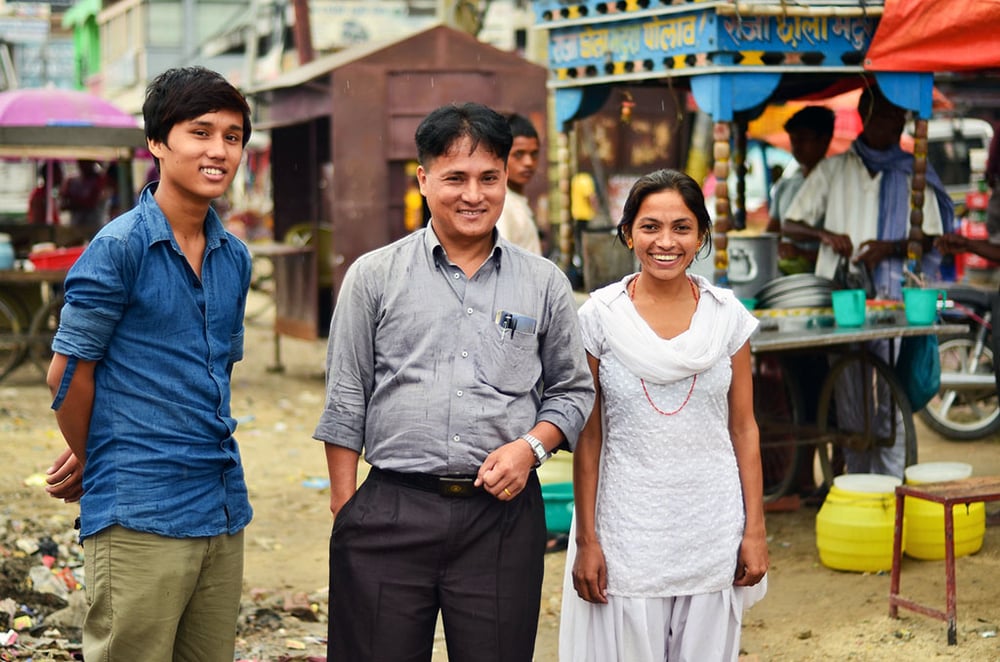 It was at this point Shalva and his team requested police assistance for further investigation. During the police interrogation, Sameer eventually confessed that they were taking Karuna to India to offer her as a human sacrifice in a puja. He shared that they had been promised a sum of Nrs 1,200,000 (approximately $10,000 USD) in exchange for taking Karuna to the location of the ceremony. Sameer also revealed that he had promised to give Manjita around Nrs 300,000–400,000 ($2,500–$3,500 USD) for helping him find the right female.
Human sacrifice in modern-day times
Shalva shares that cases of human sacrifice are not commonly heard about in their surrounding communities today, stating, "We used to hear about such stories in the news on rare occasions; however, this is the first time we have ever experienced such an incident so closely."
He continues, "Nowadays, people have become so selfish and greedy, and they are ready to do anything for money and power. Such cases of human sacrifice are also a result of superstitious beliefs. Sorcerers who practice black magic try to use human sacrifice as a way to please their deities in order to gain more power from the darkness. Also, some superstitious people involved in the construction business have been known to believe that offering human sacrifices at a building site before beginning their work will please their gods, and then their work will be completed safely and what is built will remain strong for a long time."
In addition, Shalva explains, "If any member of a family is quite sick for a long time with no hope of recovery, sometimes we have heard in the news that those families have been advised by some sorcerers that offering a human sacrifice of any person of a similar age, height, and build to that sick person could miraculously cure their family member's illness. Of course, the majority of the people do not believe in such superstitions today, and these types of ceremonies are not common. However, people living in more remote villages have at times fallen prey to the ill advice of such sorcerers."
Thankfully, Shalva and his team were there for Karuna in the moment between slavery and freedom, death and life. Additionally, they were able to work with her and the authorities in filing a case against the perpetrators. Karuna's parents were overwhelmed with gratitude and thanked the Love Justice staff profusely for intervening at the right moment to save their daughter and bring her to safety.
"To be able to stand in those critical moments between slavery and freedom for individuals in order to save their lives fills me with deep satisfaction. Just as the Scripture mentions in Isaiah 58:6, it fills my heart with great joy to realize that through our work, the bonds of wickedness and oppression are being released and people are being saved from getting into the yoke of slavery," shares Shalva.

He continues by stating, "For me personally, this work is quite important because we are able to save many innocent lives. This is a work of great service, and we look at it not merely as a job but as a great responsibility that we are trying to fulfill with all of our hearts and minds. We are so thankful for Love Justice leading this great work of rescue and deliverance."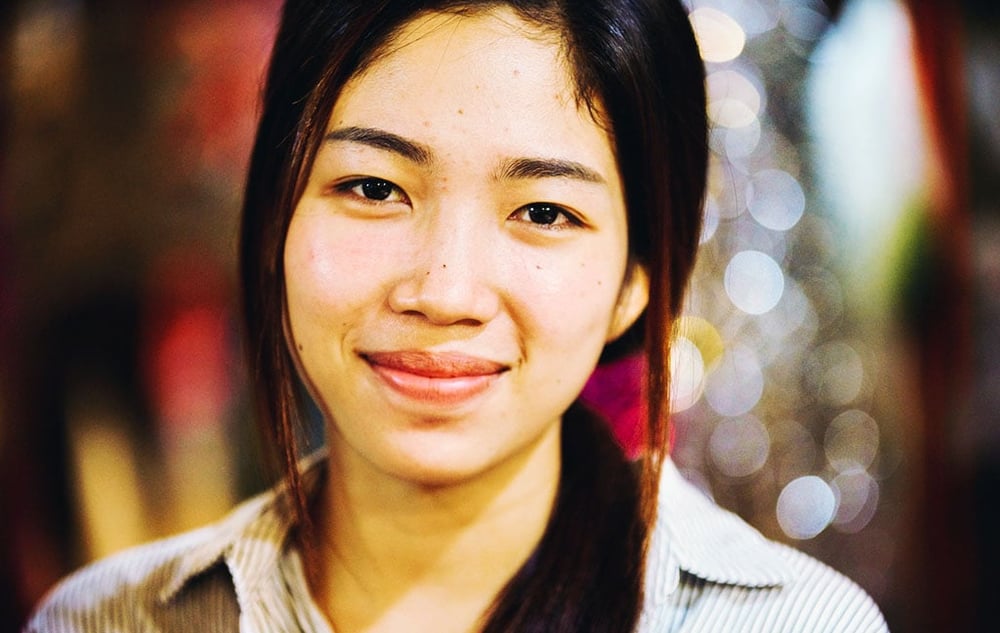 During the month of December, every gift given up to $300,000 is being matched by generous donors. You can help us intervene in those critical moments to prevent innocent lives, like Karuna's, from being exploited and abused. Don't miss this opportunity to change the story for someone from slavery to freedom, from death to life.
*All content, data, and statistics current at the date and time of publishing. Some locations omitted and names changed for the security and privacy of those involved.