Love Justice exists to fight the world's greatest injustices and to impact lives with hope and love. Statistics reveal that an average of one person is trafficked every 30 seconds internationally. We believe that human trafficking is one of the greatest injustices that exists today, and we are on a mission to change that. But we can't do it alone.
The battle against human trafficking is a journey that requires all of us partnering together and doing our part in order to effectively fight this horrific crime. That's why we created Project Beautiful. We realize that not everybody can be working on the front lines, and we wanted to create an opportunity that everyone can be a part of no matter who they are, where they live, or what their occupation is.
Project Beautiful is a community committed to rescuing beautiful lives from human trafficking. Unfortunately, we can often become desensitized by numbers and statistics, forgetting that each number, each statistic, is a beautiful life that is precious and deserves to be free.
A beautiful life
Consider the life of 18-year-old Gajra*. From a poor family in Nepal, Gajra never received an education and married when she was just 16 years old. She struggled to handle all of the household chores at a young age, and within just a year after marriage, she found herself with a child to care for. Her ability to dream and hope for a bright future was slowly slipping away.
In the midst of the daily stress of being a new mother and taking care of her home, her husband's family was also struggling with poverty and unemployment. Eventually, his parents left their home due to their financial crisis. It was during this time that Gajra's husband began to drink heavily and physically torture and abuse her.
Her situation became even more desperate when the few household and food supplies they had stored up began to run out. Soon there was nothing left to eat. Gajra went to bed each night with an empty stomach, fearful of her abusive husband. Although she often considered running away, she simply had nowhere to go.
Gajra was overwhelmed with the desire to commit suicide, but she had to think of her child. She felt stuck, alone, and desperate. All she could do was spend her days holding her baby close as she cried.
Breaking point
Finally, the nightly torture she endured at the hands of her husband became too much, and she ran. With her baby tucked tightly in her arms, Gajra didn't know where she was going, but she was determined to escape the tragic circumstances that had overtaken her life.
She eventually found herself at the border where one of our monitoring stations is located, and she prepared to cross over into India. Our staff spotted Gajra with her child and sensed that she was in need of help. They cautiously approached her and began asking her questions. At first, she appeared very scared and was hesitant to answer our staff's questions. Not wanting to lose this opportunity to help her, our staff led her to a quiet place and encouraged her to trust them.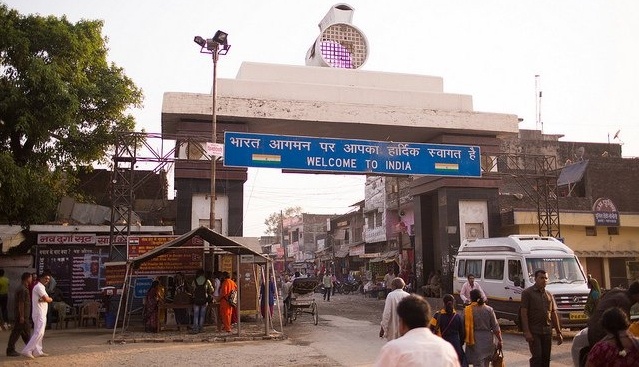 With tears in her eyes, Gajra shared her story about everything that had happened to her. Our staff were deeply moved by her circumstances and took action to ensure her safety. Because she was so young and lacked a viable place to go, our staff felt strongly that she would be highly susceptible to being trafficked if they did not intervene on her behalf.
Eventually, our staff made the decision to call her parents and tell them what had happened to their daughter. They quickly came to the safe house where Gajra was staying, and our staff talked with them some more. Her parents were upset when they heard about everything she had been through, and they expressed how guilty they felt for letting their daughter go at such a young age.
Gajra's parents made a commitment to keep both their daughter and their grandchild with them and to never let them go. They returned to their village, grateful to Love Justice for helping Gajra and bringing her back to her family. Now, Gajra has a small business in her village and is happily moving forward in life with her family's support.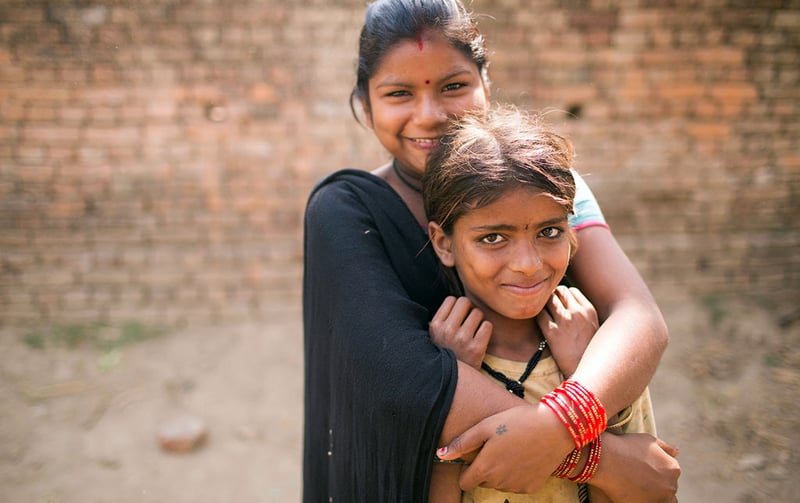 Join us
We would be honored for you to join Project Beautiful and be a part of saving lives from human trafficking. When you join, you will receive access to our exclusive mobile app available only to Project Beautiful members. Through this innovative new app, you'll be alerted when a potential trafficking victim has been intercepted. You'll also get more in-depth stories of potential victims, in addition to reports related to the investigation of suspected traffickers.
Together, we will continue to be a voice for the voiceless and see lives transformed by tangible hope and love.

*Names have been changed for the security and privacy of all those involved.